Meghan Markle's Half-Sister Speaks Out About the Duchess's Relationship With Her Family in New Documentary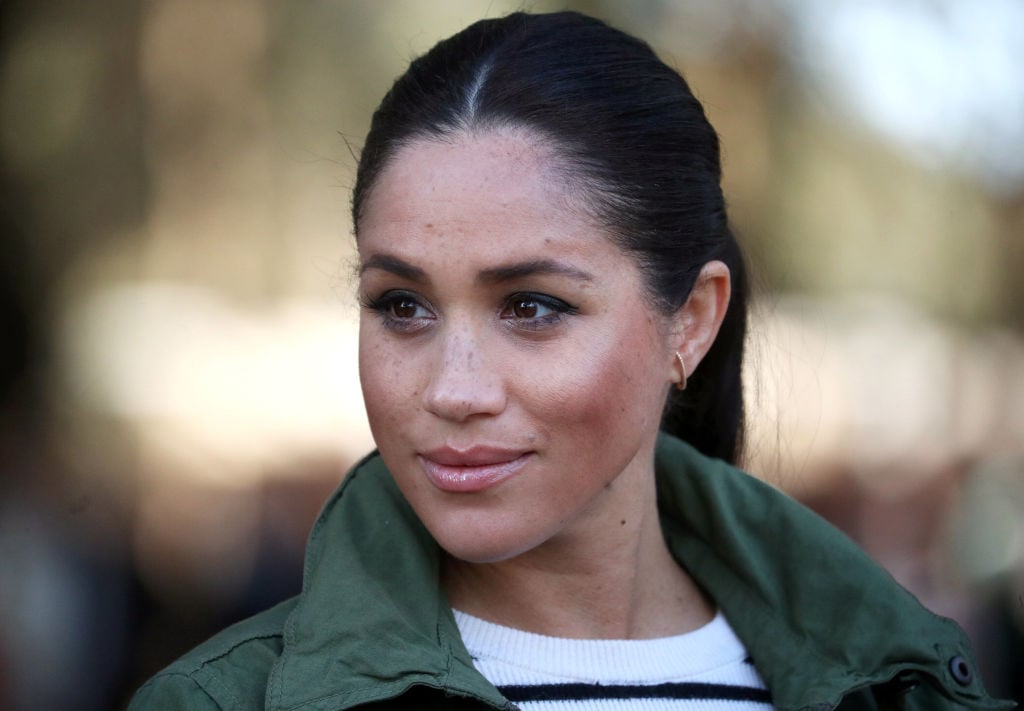 Meghan Markle and her half-sister Samantha have a history, and it hasn't always been pretty. Samantha hasn't been shy talking about her royal family member with the press, either. A documentary recently debuted called Meghan and the Markles: A Family at War on the U.K.'s Channel 5. The doc features some pretty scathing quotes from Samantha.
"She doesn't have a heart, or she would have been doing everything she could to make him comfortable and reciprocate and be loving and gracious and make sure he's comfortable in his old age. So, broken heart? No, his heart's broken. She can't turn herself into the victim here," said the royal's half-sister about Meghan's relationship with her father, Thomas Markle.
The letter Meghan supposedly wrote her father
In February 2019, Thomas shared a letter supposedly written by Meghan last year. In the letter, she writes that he stopped answering his phone when she'd call and "chose to only speak to tabloids." She goes on to accuse her family of lying about her to the press and also mentions that she hardly knows her half-sister.  
"That letter was strategic, it was so elegantly written and contrived," says Samantha in the documentary. "She was basically saying that, you know, my dad had been a liar, that I was a liar. He has text messages on his phone galore. This is a no-brainer. The evidence all says she was not contacting him, so it doesn't matter what her letter says."
As for Meghan writing that she barely knows her half-sister:
"There are a lifespan of pictures and experiences together, so maybe it's convenient for her, that in her mind, she doesn't know us because she doesn't want to because she wants [to take] center stage," said Samantha. "I wasn't maliciously lying. I was pointing out what the world was already seeing. I pointed out that humanitarians don't treat their father coldly. Was that a lie? No, because the world watched it happen to my dad, and the world watched her do it."
How did the feud between Meghan Markle and her half-sister begin?
The documentary also reveals how this bad blood was first initiated. Samantha says it was when Prince Harry said that the royal family is like the family Meghan "never had" in a 2017 BBC Radio 4 interview.
"The first thing I thought was I don't think Harry has been given the full story," said Samantha. "Something was not right. Though we weren't the classic family together on schedule for every holiday, we were family."
Meghan and her royal family have not responded to Samantha's comments, nor have they ever, but the documentary does mention that the duchess's friends dispute these statements.
Read more: Kensington Palace Shuts Down The Meghan Markle and Prince Harry 'Gender Fluid' Baby Rumors
Check out The Cheat Sheet on Facebook!