Meghan Markle's Nickname in Africa Also Reveals How She Helps People
Meghan Markle hasn't been having the easiest time lately. As we are all well aware, she has been dealing with relentless bullying in the media and has been the subject of cruel comments about everything from her family situation to her mixed-race heritage.
Prince Harry is quite upset about the whole ordeal — even going so far as to release a statement to the media defending his wife. Harry has voiced concern that history may be "repeating itself," referring to the fact that excessive media attention is what ultimately led to his mother, Princess Diana's untimely death.
It is natural that he would want to put an end to all of the negativity, yet many people seem to be forgetting that even in these trying times, Meghan is getting some positive attention as well. So, how does Meghan Markle's nickname in Africa also reveal how she helps people?
Meghan Markle has a heart of gold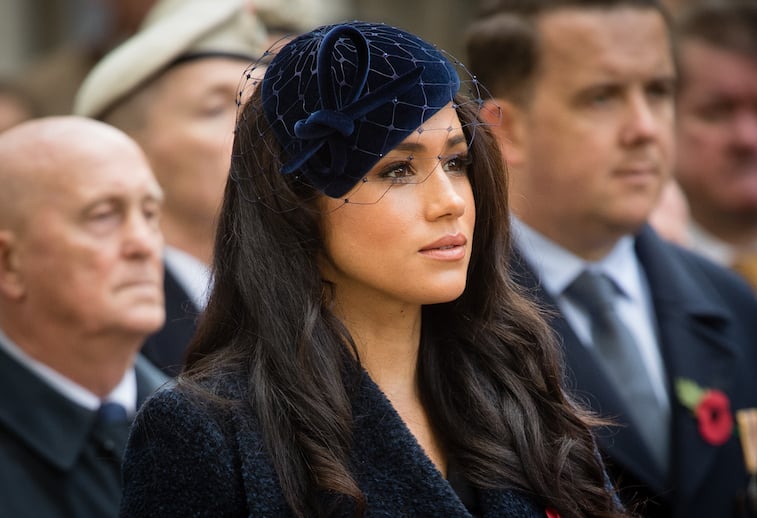 Even before joining the royal family, Meghan made it clear that helping people was a passion of hers. She did extensive charity work and always reached out to people in need.
Now that she is the Duchess of Sussex, Meghan has continued her caring and generous ways with her royal duties. According to Smooth Radio, she is a devoted humanitarian and feminist as well. She does whatever she can to support women's rights, and has been a global ambassador for the charity World Vision for a number of years. 
She has dealt with negative media attention
The news media hasn't exactly been kind to Meghan lately, and to the people that know her, it is pretty obvious that the negative attention is not fair.
According to Vogue, the duchess has admitted that she has been struggling in recent months, and not many people have reached out to her expressing their concern. She and Harry are also involved in more than one lawsuit, and even Meghan's sister, Samantha Markle is under investigation for cyberbullying.
Meghan has been doing what she can to try and be more relatable to fans and members of the public, further proving that she is so much like the rest of us and doesn't deserve to be unfairly criticized in the media.
Meghan and Harry are feeling the pressure of royal life
It is pretty safe to say that Meghan is not being seen for who she truly is  – a caring, generous person who wants nothing more than to make a positive impact on as many people as possible.
She and Harry are beginning to feel the effects of all of the negative attention that has been surrounding them, with Fox News reporting that the couple is feeling unhappy after returning from their recent royal tour of Africa.
It was during this tour that Meghan reveals that she wants everyone to see the love that she and Harry have for each other and that she wasn't expecting to be having to deal with the difficult situation that she is currently in. 
Meghan Markle's nickname in Africa also reveals how she helps people
Meghan may be dealing with the harshness of the tabloids, but that doesn't stop the people of Africa from expressing their love for the duchess. She has been dubbed the "African Princess," and the people that she met during the royal tour love how she embraces who she is.
She helps people to realize that it is perfectly fine to "be who they are," and they admire her for her strength and endurance.
We know that no matter what, Meghan will always continue to inspire those around her and help whenever and however she can.