Meghan Markle's Recent Decision Has Fans Convinced She's Finally Cracking Under Royal and Public Criticism
Meghan Markle joined the royal family in 2018 and her first year of being the Duchess of Sussex has been rocky, to say the least. Even though she received a lot of coverage and her wedding was watched by millions of people around the world, Markle is currently one of the least popular women in the royal family. Her image is clearly struggling, and many onlookers think that she might be turning to a Hollywood PR firm to help with damage control.
Meghan Markle has been hit with a lot of negative reports this past year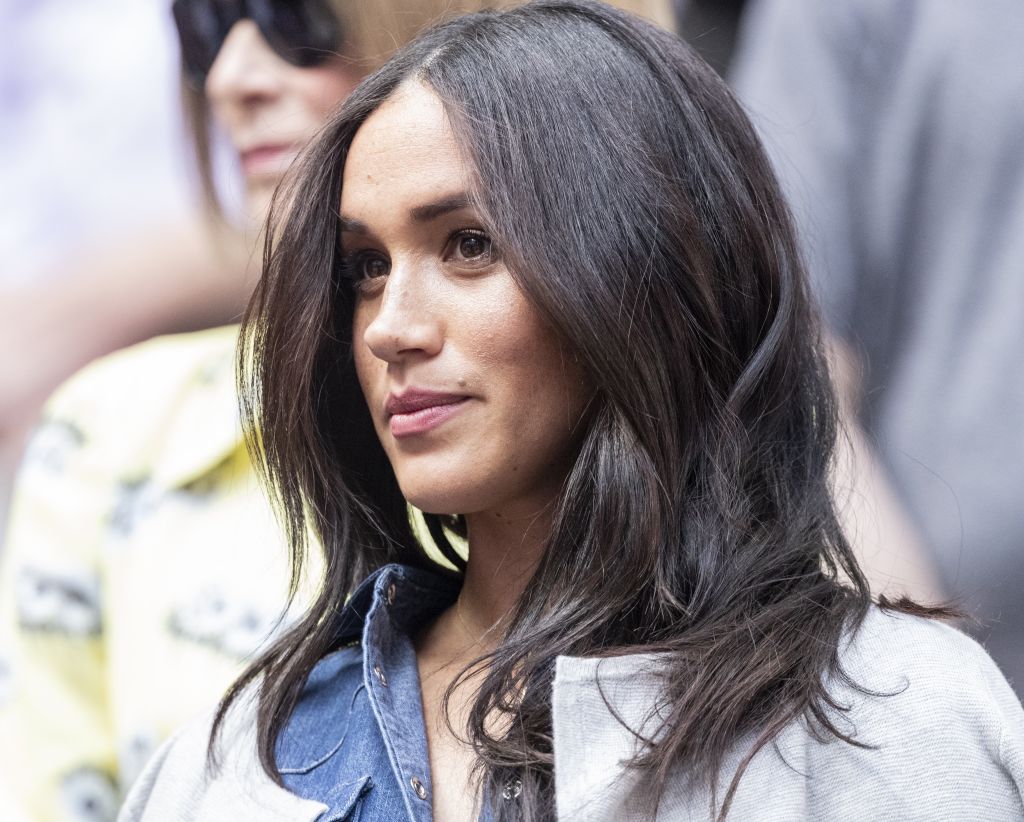 The press has been talking about Duchess Meghan nonstop ever since she married Prince Harry, but much of that coverage has been very negative. Even before her wedding, people were already talking about Markle's drama-filled family and her sister's accusation that she was an attention-seeker who ditched her family for fame.
As a duchess, Markle started receiving criticism when many of her staff members quit after a short while of working with her. Reports also surfaced of mean nicknames that her employees gave to her, such as "Duchess Difficult" and "Me-Gain."
Markle never caught a break, even as a new mother. She was criticized for having a lavish baby shower and demanding privacy for her son's christening.
These negative reports have also affected Prince Harry, who dropped in popularity, especially after the couple was lambasted for taking multiple private jet rides in less than two weeks. Markle and Prince Harry — who are both well-known environmental activists — were called hypocrites.
Meghan Markle hired a Hollywood PR firm to manage her new charity organization
According to People, Markle has recently enlisted the help of New York-based firm Sunshine Sachs for her and her husband. She and Prince Harry are launching their new charity organization, Sussex Royal The Foundation of the Duke and Duchess of Sussex, and Sunshine Sachs will help the couple navigate the press as they look to start important initiatives under it.
However, working with a Hollywood PR firm is not something royals are supposed to do. A royal insider shared with The Sun: "Hiring a Hollywood firm to represent you for PR while a member of the Royal Family is unorthodox to say the least. Senior palace courtiers have been left bemused over the last few months that the couple have been ignoring advice from their own highly-professional team and will instead listen to outsiders in Hollywood."
Nevertheless, Markle has worked with executives from Sunshine Sachs since her Suits days, and it seems that she trusts their judgments.
People believe that Meghan Markle is cracking under criticism and bad press
Officially, Sunshine Sachs is mostly just overseeing Markle and Prince Harry's climate change initiative called Travalyst. Yet, some onlookers believe that this move is really about Markle trying to save her negative reputation. And if she's resorting to a PR firm, could she be finally cracking under all the negative press?
Dan Wootton wrote in The Sun that the Duchess is reportedly "concerned the public is turning on her after damaging revelations," which is why she is turning to Sunshine Sachs for some "crisis management." Despite this, though, people do not think that hiring a PR firm that is used to working with Hollywood celebrities is a good idea for a royal family member.
A Twitter user said: "Meghan has no clue of how the royal family works; neither have these Americans. She keeps putting on her team, they just make things worse."
"She should just share Princess Anne's PR," someone else noted. "She gets it right every time."
Of course, it's still too soon to predict the result of Markle's decision to hire Sunshine Sachs. Only time will reveal whether her reputation can improve from here on out.