Meghan Markle's Travel Tips and Why She Likes Drinking on Airplanes
Meghan Markle, the Duchess of Sussex, is a seasoned traveler. Before she became a member of the royal family, traveling was part of her job as an actor. While on a photo shoot with Good Housekeeping in 2016, she shared her travel tips in a behind-the-scenes video.

Fun fact: The magazine posted the video on August 19, 2016, about six weeks after she and Prince Harry went on their first date.

'Don't wear heels'

In the behind-the-scenes footage, Markle was adamant about her travel footwear of choice. "Definitely wear sneakers, don't wear heels," she said.
Now, Markle has to wear heels when she travels so she's photo-ready when she steps off the plane. We're not sure how Queen Elizabeth II would feel if Markle sported sneakers disembarking a plane.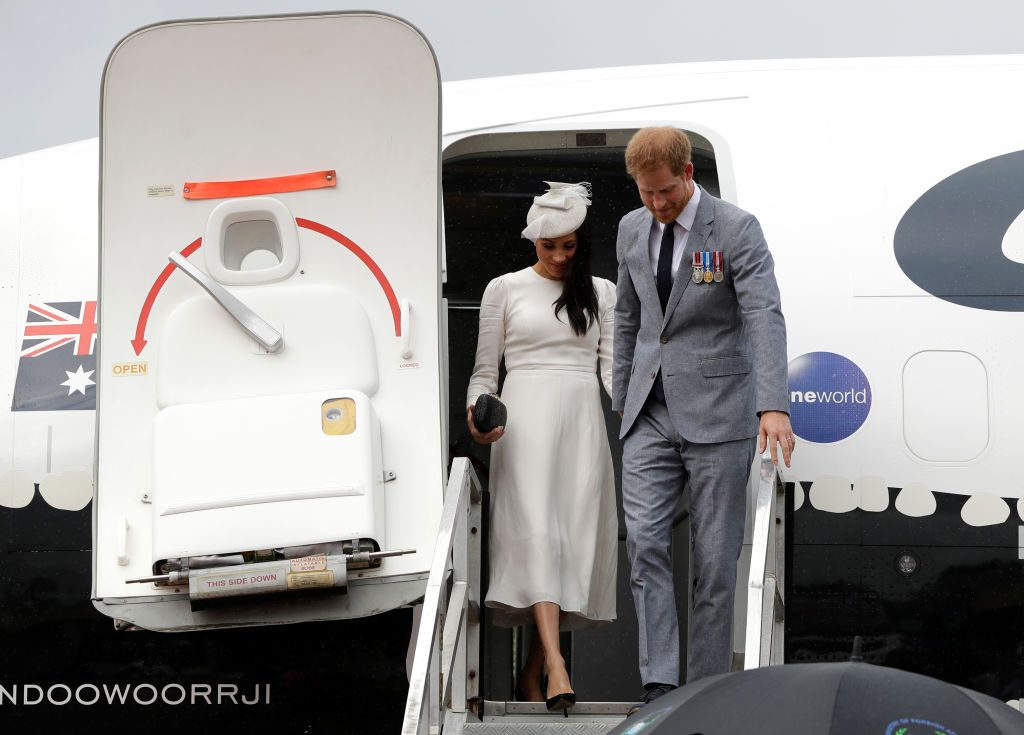 "I always bring a great little cashmere throw so that you stay warm on your flight," Markle added.

'Drink wine and watch movies'

When asked about the best way to kill time on a flight, Markle didn't hesitate. "The best way to kill time on a flight is to drink wine and watch movies," Markle told Good Housekeeping before raising her hands in the air and saying "yeah." Then she giggled and added, "It's like a vacation in the sky."

We'd like to know if Markle killed time this way when she and Prince Harry were dating long-distance which required both of them to travel internationally quite often.

At the time, Markle was shooting the TV show, Suits, in Toronto. With Harry based in London, flights back and forth between the two cities were considerably longer than the average flight.

Do wear 'trousers'

Instead of jeans or leggings, Markle suggested wearing "really great comfy trousers" when traveling.
She added that she'd wear a "simple top" and finish the look off with a "black blazer or something like that so you look refined."

Dress 'monochromatically'

One of Markle's other travel tips including dressing in all one color, or dressing "monochromatically." That way, every item in your suitcase can be worn together.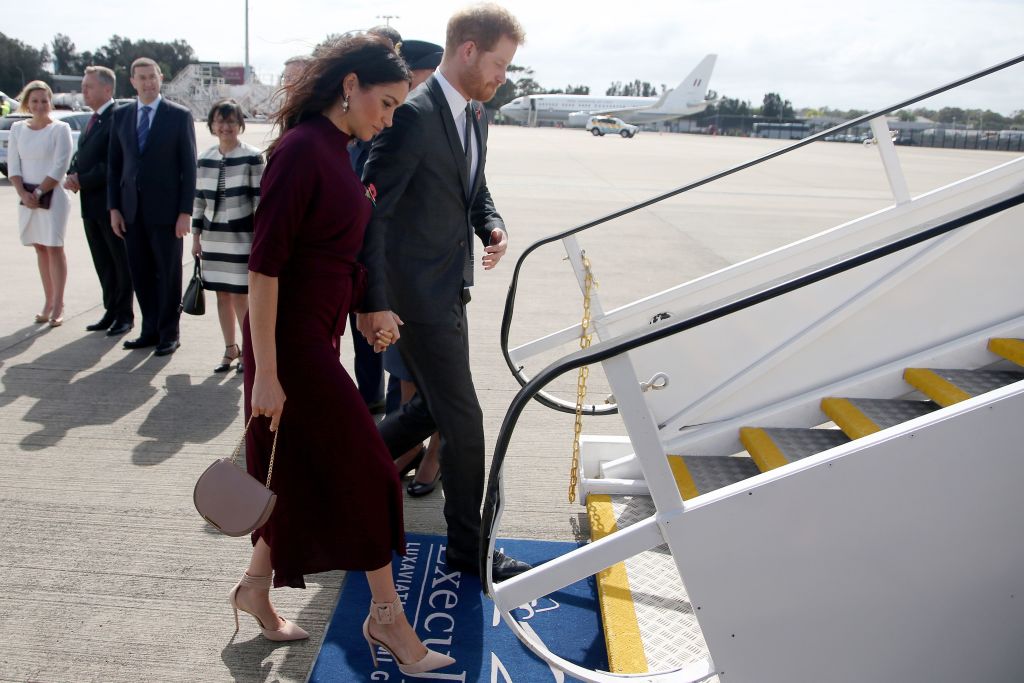 A specific color palette makes getting dressed while traveling a breeze because you can mix and match different pieces and you'll always look chic and put together.

Pack tea tree oil
Another one of Markle's travel tips from a previous interview with Allure, involves an essential oil. Allure asked her, "Given your love of travel and how often you travel for work, what's your best travel tip? What do you always bring with you?"

Here's how Markle responded: "I can tell you the most honest answer because I literally got off of a plane yesterday after a five-hour flight and I leave tomorrow to go to Toronto."

"The one thing that I cannot live without when I'm traveling is a small container of tea tree oil. It's not the most glamorous thing, but if you get a cut, a mosquito bite, a small breakout, no matter what it is, it's my little cure-all. It's inexpensive, it's small enough to carry on, and I bring it with me all the time."