Meghan McCain Gives Update on Her Dad's Health in Her 'The View' Debut
Meghan McCain joined The View today, once again bringing a politically conservative viewpoint to the table. McCain fills the seat that was vacated when Jedediah Bila, a self-proclaimed libertarian, left the show last month.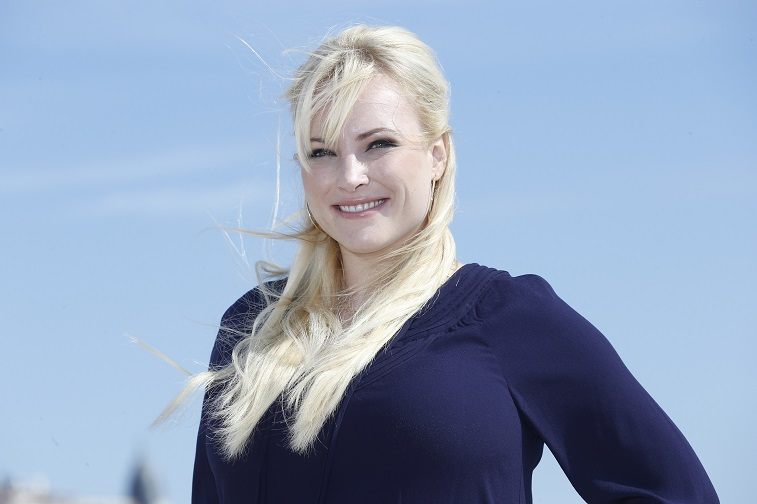 The new co-host was welcomed by panelists Whoopi Goldberg, Joy Behar, Sunny Hostin, Sara Haines, and Paula Faris. McCain thanked them and commented, "It's a luxury to be able to come onto something that already has such a big following."
During the show, McCain provided an update regarding the health of her father, Arizona Sen. John McCain, who has been undergoing treatment for brain cancer. The elder McCain has been receiving both chemotherapy and radiation, she said.
"When you hear cancer, a nuclear explosion goes off in your life no matter who you are," she said. "I didn't realize … how intense and disruptive and scary and hopeless and chaotic you feel all day long." She went on to describe doctors, nurses and cancer researchers "the real heroes in my life."
The new co-host fought back tears when talking about her father's illness. "I can't believe I'm freaking crying already," she said, vowing to make it her life's mission to find a cure for the cancer that has plagued her dad.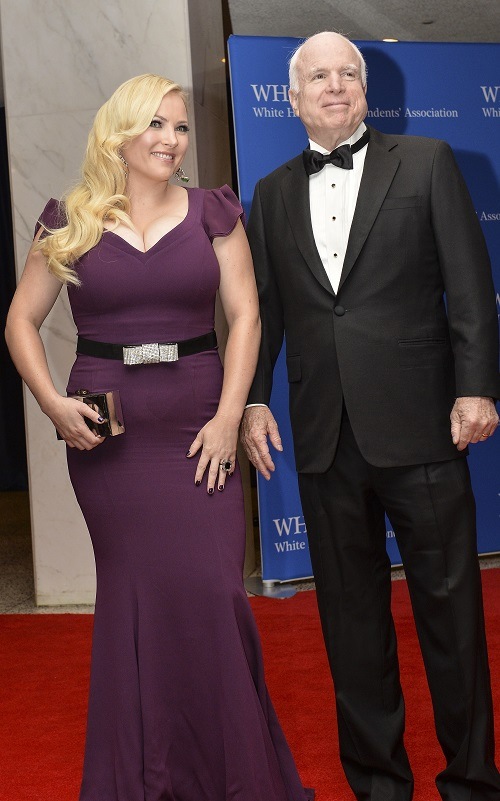 McCain, 32, added that her father was the first person with whom she shared the news of her new job at The View, when he was in the hospital. "I said, 'What do you think of this?' And he said, 'Are you kidding? You have to do this,'" she said. "[My parents] are endlessly proud and excited."
Among viewers of McCain's debut, today was her father, who tweeted, "Watching @MeghanMcCain's first day on @TheView @ABC – we are very proud!"
Watching @MeghanMcCain's first day on @TheView @ABC – we are very proud!

— John McCain (@SenJohnMcCain) October 9, 2017
Sen. McCain was diagnosed in July with a glioblastoma, which is an aggressive brain tumor. Later the same month, he returned to the U.S. Senate two weeks after brain surgery to cast the decisive vote against Republicans' final Obamacare repeal proposal that month. The proposal failed. His objection to the bill was that it did not do enough to shield the Medicaid system in his home state of Arizona, he said.