Meghan McCain out of 'The View' Friday as Ana Navarro Returned, Fans Question Why
Meghan McCain went missing from The View on Friday, November 1 as Ana Navarro returned to the show. The two have not shared the "Hot Topics" table since they sparred on live television. McCain's absence from the show has prompted loyal fans to speculate why she was not there.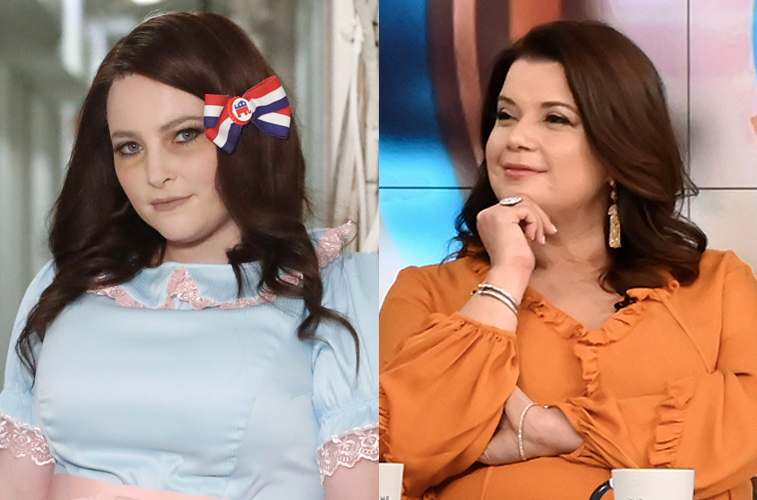 What happened between Meghan McCain and Ana Navarro?
The feud between McCain and Navarro has been ongoing since Navarro started regularly co-hosting on Fridays. They both reached a boiling point when the Nicaraguan-born political analyst made her first appearance in season 23.
The View was discussing the whistleblower that alleged Donald Trump was holding aid to Ukraine unless he received a political favor. As the table was debating the issue, McCain interjected saying, "Excuse me."
"You know, I'm two feet away. Don't need you to scream at me this way," Navarro replied.
McCain was dismissive of Navarro saying, "I don't know what you just said."
"I said don't scream at me, I'm two feet away," Navarro repeated more clearly so McCain could understand her.
McCain was left surprised at Navarro's reaction and noticing the tension Joy Behar prepped to go to a commercial break.
"You know what, that's so rude Ana, welcome back," McCain is heard saying as Behar sent to commercial break.
The theme song started playing and the camera is able to watch McCain getting off of her seat and walking to the backstage area.
Meghan McCain goes missing
After this incident, McCain and Navarro have not coincided for one reason or another. Friday's episode was seemingly not different and the ladies were back on live after pre-taping the Halloween episode a day before.
When Behar welcomed the audience for joining the show she mentioned that McCain was not on as she had "the day off." The conservative co-host went on to appear later on in the show in a pre-recorded interview of Miranda Lambert.
What fans are saying about Meghan McCain
Fans were quick to notice McCain's absence though and they had interesting takes on the reasons why.
"So how many Fridays is this that Meghan McCain is away when Ana Navarro is on? If this happens next Friday we will watch Meg explain (lie about) her last tantrum on [Watch What Happens Live]. It's no secret she didn't want Ana hired so [she] was relegated to only Fridays," a viewer wrote on Twitter.
"I've noticed that Meghan and Ana haven't been on together since Ana told her to 'quit screaming at me, I'm two feet away,'" another person tweeted.
"So, since Meghan McCain is clearly not working Fridays to avoid Ana Navarro, does that make her a part-time co-host?" a fan asked.
"The View getting the ratings today as Meghan McCain runs scared from Ana Navarro for the fourth week and miserably projects on Twitter as though she's never been part of an epic fail of a political campaign. Ana is hilarious, tough, respectful and shows up," another user said.
"It looks like Meghan McCain is never there lately when Ana Navarro is on. Interesting how you let her behave as a child all the time is beyond me," another fan tweeted.
"Maybe if you weren't afraid of and outmatched by Ana Navarro you would show up for work on Fridays?" a Twitter user suggested.
"I wonder if Meg tried a power play and told them she wouldn't be on with Ana and they said, 'ok, you can take that day off then,'" another viewer questioned.
We know fans of the show will be tuning in to The View next Friday to see if McCain and Navarro show up together.