Meghan McCain Says 'The View' is Subjected to Sexism
Meghan McCain of ABC's The View never shies away from speaking her mind, whether it follows popular opinion or not. Political issues are often the topic she's most passionate about, especially in light of her experiences growing up as the daughter of the late Senator John McCain.
While McCain rarely declares 'sexism' when critics make derogatory statements regarding her or the daytime talk show, she's starting to see that mindset may be creeping in with naysayers.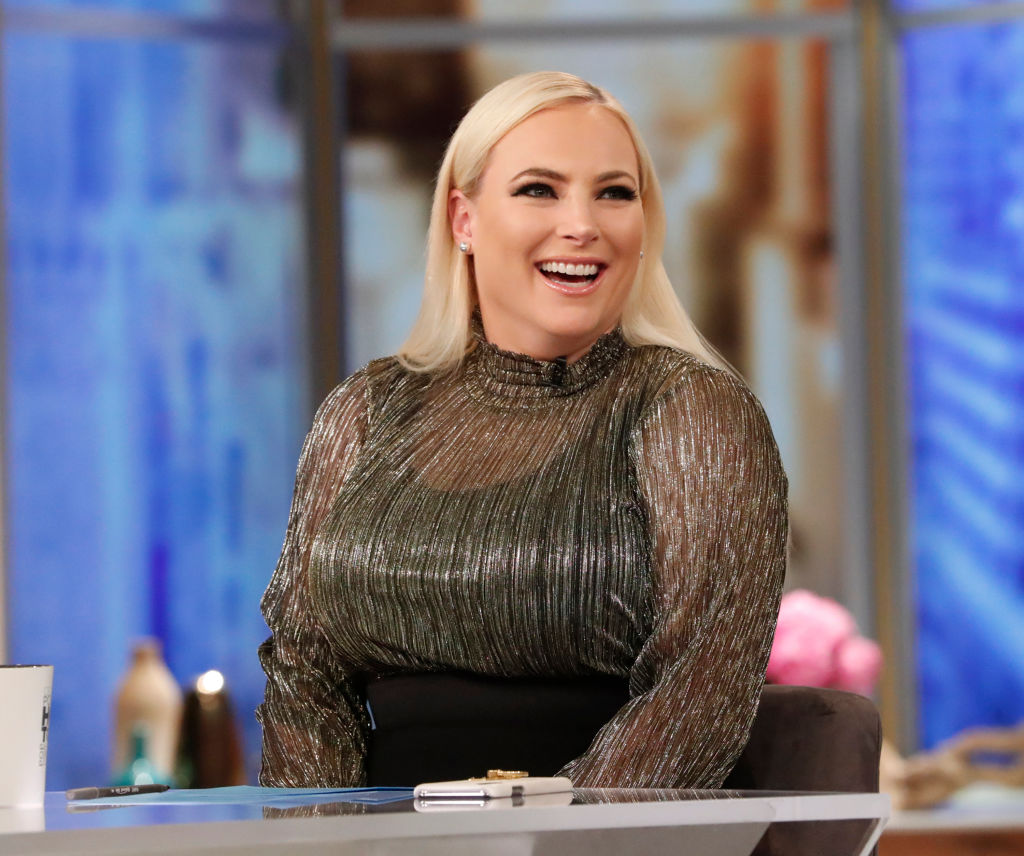 Grieving a major loss
When McCain's father passed away in August 2018, the talk show personality was very open regarding her grief. She will often still speak lovingly of her dad, and also post to social media marking the days since his death. McCain has shared that she's been criticized for her grieving process, with comments from people saying she should be past her father's departure.
"People are very kind and people are very cruel. It's one or the other. People seem very angry that I'm not 'over it' and moved on and completely put grief to bed," she said, according to Yahoo! Lifestyle. "I think when people sometimes see me get so emotional on-air they don't think of the context of where I was in my life and what I was doing and sometimes when you go through grief it's like having your skin ripped off."
Criticism due to sexism?
While McCain has spoken in the past on receiving boos from the audience and rumors have swirled of her being fired, the panelist enjoys her high-profile job. "It's crazy and chaotic and fun — hard and intense and wonderful all at the same time," she said.
Joining the show in 2017, McCain is the resident conservative on the panel, often standing alone against her liberal co-hosts on some heated political issues. Yet she appreciates the support she gets from like-minded fans. "It's amazing how many young women I'll meet that are young conservatives in the middle of the country who are like, 'You're talking for me, girl! Give 'em hell!'" McCain said. "It makes me feel really good and like I'm making an impact."
While the show often showcases some fierce debates among the panelists, especially between McCain and co-host Joy Behar, McCain feels those fiery conversations are viewed through a different lens by the media since it's regarding an all-female panel. "I don't think we're treated fairly," McCain commented. "I never really cry 'sexism' that easily — I'm very hesitant to throw that around."
The talk show personality went on to reveal that she is "exhausted" by stories that misrepresent the relationship between the co-hosts. "'Catfight,' 'ripped each other's hair out,' 'scream-fest,' 'shrill,' all these things that are used about women on television and in politics and in basically any industry," McCain noted. "I wish people would just give us a fair shot because it's a serious show that's taken seriously and it has made me more cognizant of how women who are running for president are perceived."
More to McCain
McCain is often slammed on social media for her opinions or the way she delivers her message. She recently wrote a nostalgic post on Instagram, reflecting on her younger days and also adding a few vulnerable thoughts on how she feels she is misconceived. "For everyone who ever called me an ice queen – you never really got the chance to know me," she wrote in the conclusion of her post.
The ABC talk show host commented again on that misperception, revealing that there's more to her than what people see on The View. "I think a lot of The View viewers think that I'm just this like ice queen, steel b**ch, that's like shooting guns and drinking and being crazy," she said. "I have a very personal side, and I have a warm side and I think that the show doesn't always do a good job showing everyone's 360 degrees and that's just the nature."
Read more: 'The View's' Meghan McCain Recalls Wild Times During Her 20s in an Instagram Post