Megyn Kelly Comments on Charlize Theron's Playing Her in Upcoming 'Bombshell' Film
The film Bombshell hits theaters in December, yet it's already making headlines. Based on the downfall of Fox News' media mogul Roger Ailes due to sexual harassment allegations, the movie features Hollywood heavy hitters Nicole Kidman, Charlize Theron, and Margot Robbie in key roles. One former Fox anchor recently commented on being portrayed by an Academy Award-winning actress.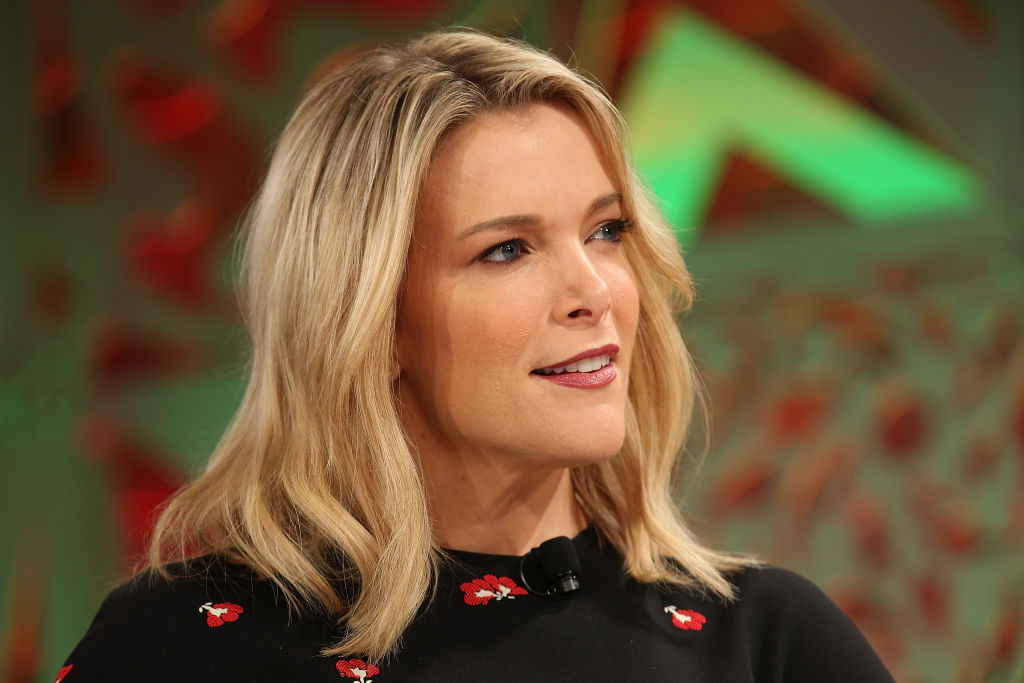 Bombshell of a cast
Kidman is playing the role of Gretchen Carlson, who was instrumental in the takedown of Ailes. Theron portrays Megyn Kelly, and Robbie plays fictional character Kayla Pospisil.
In addition to the famous female leads, Bombshell boasts an impressive cast including John Lithgow as Ailes; Allison Janney as legal counsel Susan Estrich; Malcolm McDowell as Fox CEO Rupert Murdoch; Mark Duplass as Kelly's husband, Douglas Brunt; and Alice Eve as Fox & Friends co-host Ainsley Earhardt, according to Rolling Stone. Kate McKinnon and Connie Britton also appear in the film.
This depiction of Ailes' downfall follows Showtime's The Loudest Voice. The miniseries, which aired earlier this year and was based on Gabriel Sherman's 2014 book "The Loudest Voice in the Room," starring Russell Crowe as Roger Ailes, and Naomi Watts was as Gretchen Carlson.
Flying the Fox coop
Kelly was a Fox News anchor from 2004 to 2017. After her departure, the journalist revealed on The Ellen DeGeneres Show that she left the network due to its toxicity, and the verbal sparring she endured with President Donald Trump. "I was never a political person, I wasn't raised in a political household, and it became clear to me it wasn't what I wanted to do, it's not who I am," Kelly said on the show, according to Business Insider. "And then, Donald Trump has a way of clarifying one's life choices, and that was true for me too."
She referred to the environment of primetime cable news as a "snake pit," saying, "That's how it felt. And I didn't want to be in the snake pit. But it has a way of pulling you in, over and over and over. And then that becomes your life, and that's not the life I wanted."
Kelly went on to NBC News, where she was given her own show during Today's third hour, entitled Megyn Kelly Today. The show lasted only one year, when she was released from her contract due to controversial remarks about blackface and Halloween costumes.
Theron as Kelly
The Bombshell trailer caused a lot of buzz after its release, especially when a barely-recognizable Theron appeared onscreen. "I didn't know how complicated her situation was and I think for a lot of people, they didn't understand why she didn't just speak up," Theron said of Kelly, as reported by The Guardian. "She was in a complicated place and as a human being, I have empathy for that. I don't think a lot of people truly understood that."
Kelly is apparently not opposed to Theron portraying her in the film. "I'm her fan… (She) seems smart, seems like a good mom. So, you could do worse, right?" Kelly said, according to USA Today.
The former anchor hedged on whether or not she intends to see the film. "I don't know. I haven't decided that yet," Kelly said. "I didn't watch the other one – the Showtime one ("The Loudest Voice") – I don't know if I'm gonna watch this one. I'm gonna let someone who loves me watch it first and tell me whether I should see it."
Bombshell premieres in theaters December 20.