Melania Trump Refuses to Divorce Donald Because of This 1 Reason
Since the 2016 presidential campaign, we've watched President Donald Trump and first lady Melania Trump's relationship rather closely. From where we're sitting, their marriage doesn't exactly inspire a belief in love. Though the couple has been married since 2005, their body language proves they aren't exactly in sync.
After being thrust into the spotlight after her husband was voted into office, Melania Trump has had to contend with the president's alleged affairs with adult film stars, allegations of his sexual harassment of women, his controversial treatment of others, and everything else in between. And yet, there is one reason the first lady would never leave her husband (page 8).
Dragged into the spotlight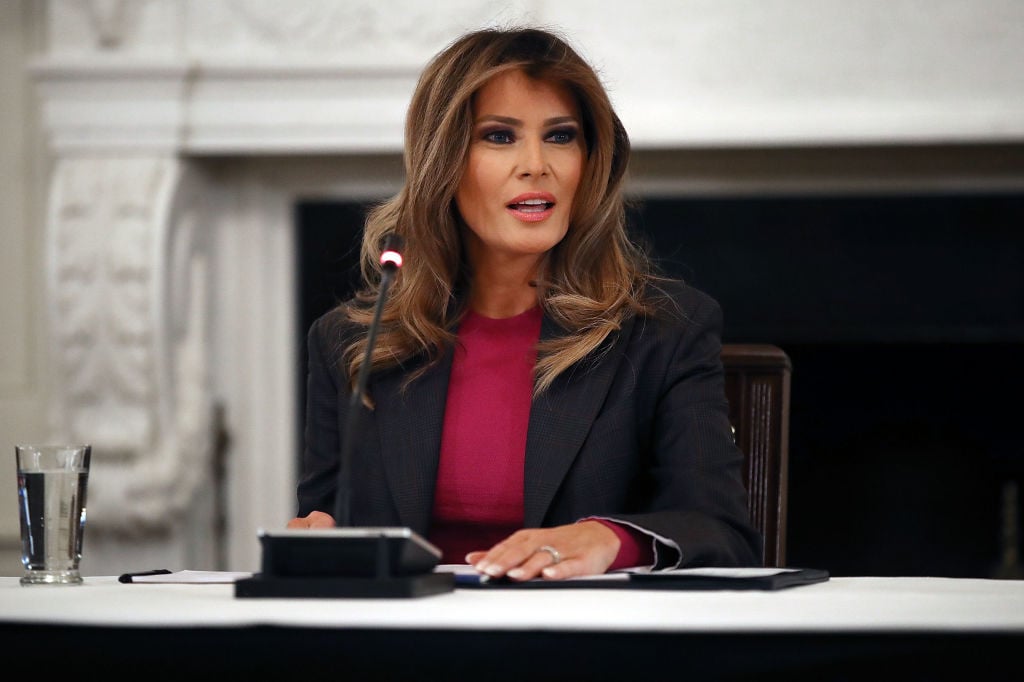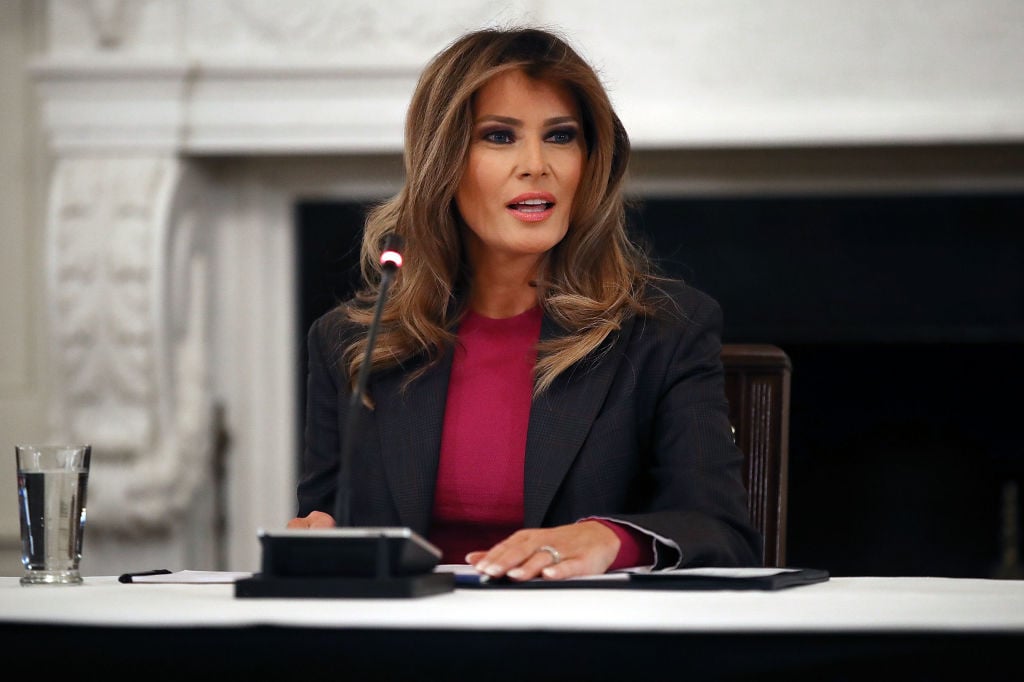 Melania Trump cannot do anything without it being analyzed to death.
Prior to Donald Trump's run for president, the first lady lived a stress-free life in New York City. Though she appeared at high-profile events with her husband, the former model mostly kept to herself, staying close to her older sister Ines Knauss and raising her young son, Barron.
That all changed when Donald decided he wanted to take a stab at the White House. Since then, Melania has been thrust into the public eye. And everything, from her initial immigration status to her facial expressions, has been scrutinized. France's first lady Brigitte Macron told Le Monde, "[Melania] cannot do anything. She can't even open a window at the White House. She can't go outside."
Next: A massive health scare
A toll on her health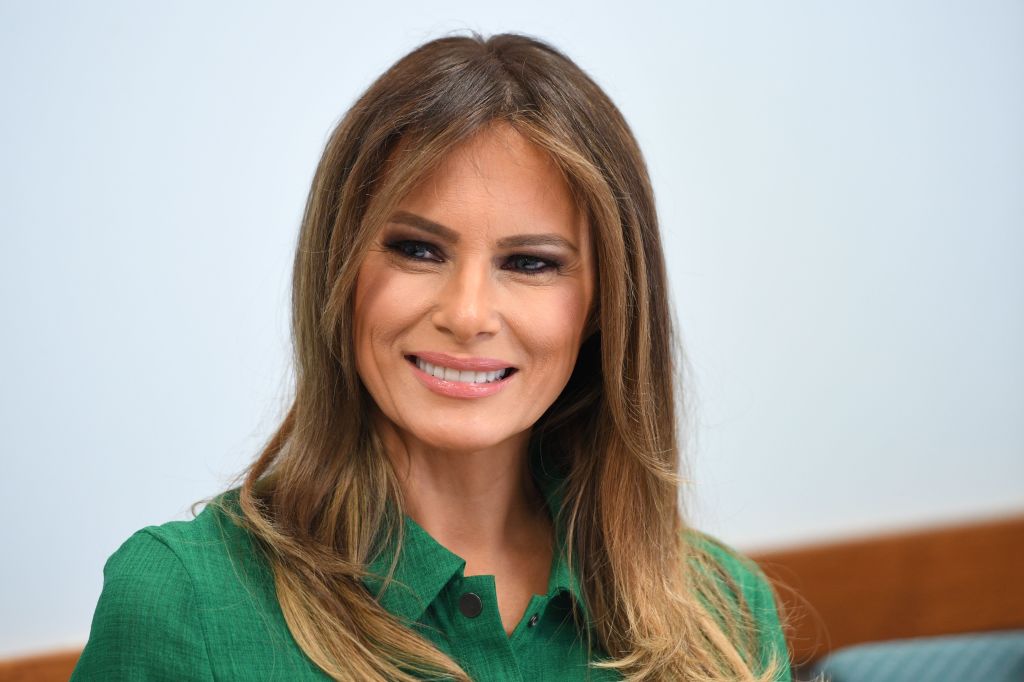 A health condition has caused Melania Trump to pause her first lady duties.
Melania has been one of the least active first ladies in modern day history. Though she initially announced her initiative to counter cyberbullying, her "Be Best" campaign hasn't exactly taken off with a roaring start. In fact, all of the spotlight and attention seems to have taken quite the toll on the first lady.
In May 2018, the White House announced that the first lady was admitted to the hospital for "an embolization procedure to treat a benign kidney condition." The first lady's spokeswoman Stephanie Grisham also added that the surgery was "successful and there were no complications." However, Melania stayed out of the public eye for weeks afterward.
Next: Where's the love?
No more happiness?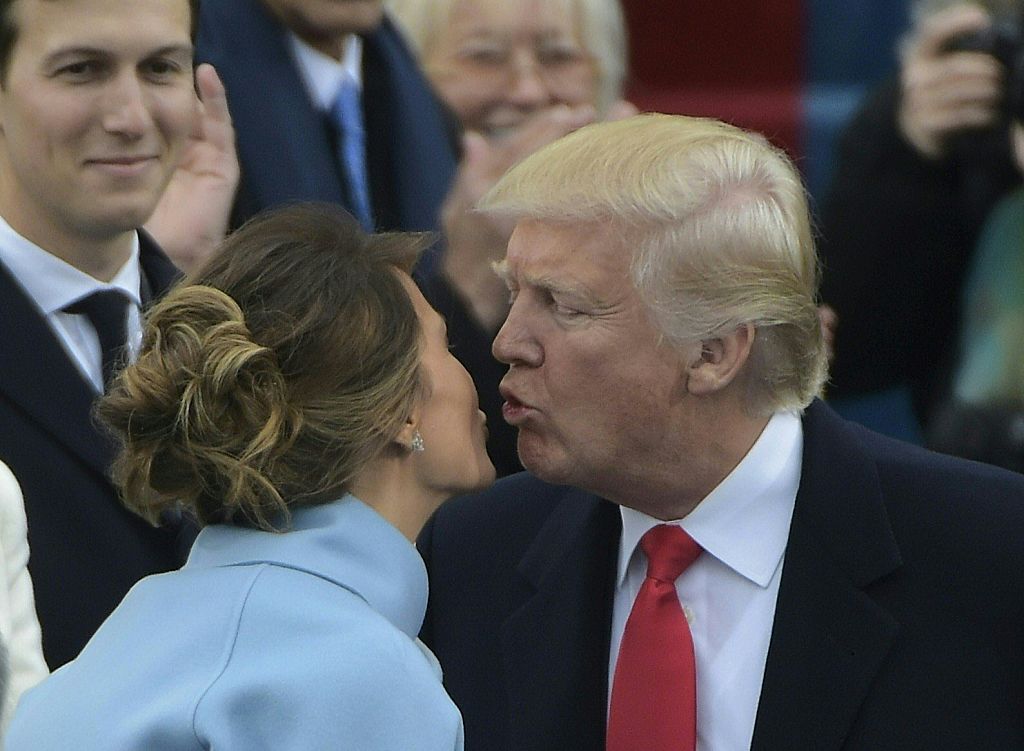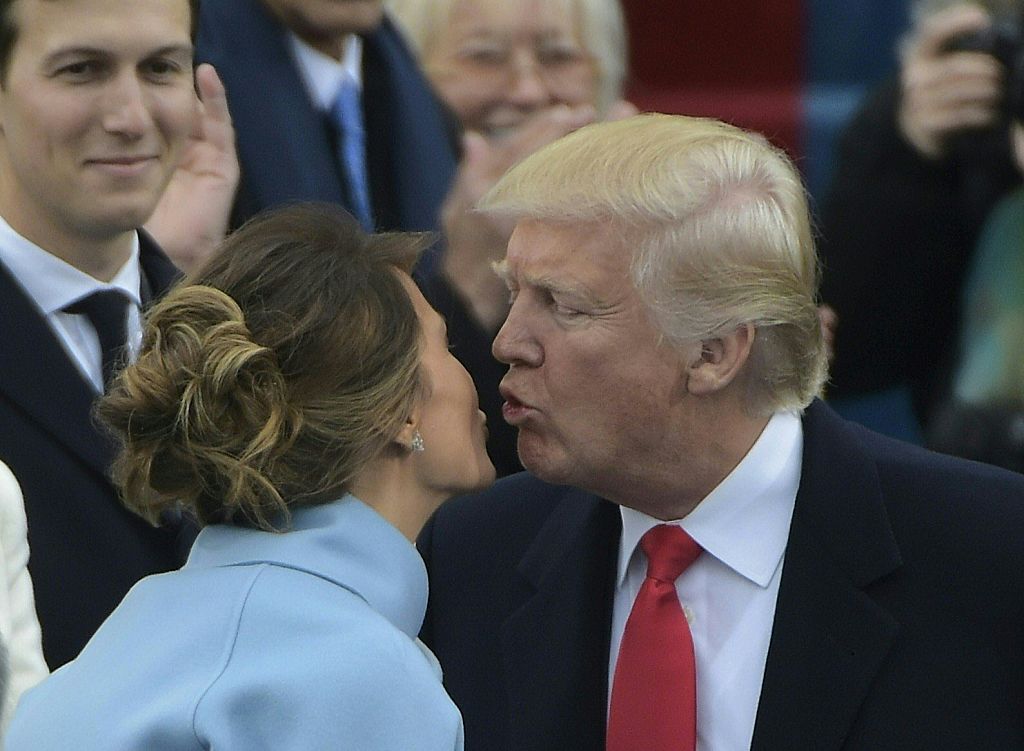 Melania and Donald Trump no longer seem to express affection in their relationship.
In photos from the past, Melania and Donald Trump can be seen smiling and being playful. The way they interact in older photos suggests genuine happiness and even love. However, the times have changed. In more current photos, we no longer see these expressions of intimacy. If anything, there seems to be a cold distance.
Next: Creating her own narrative
Constantly defending herself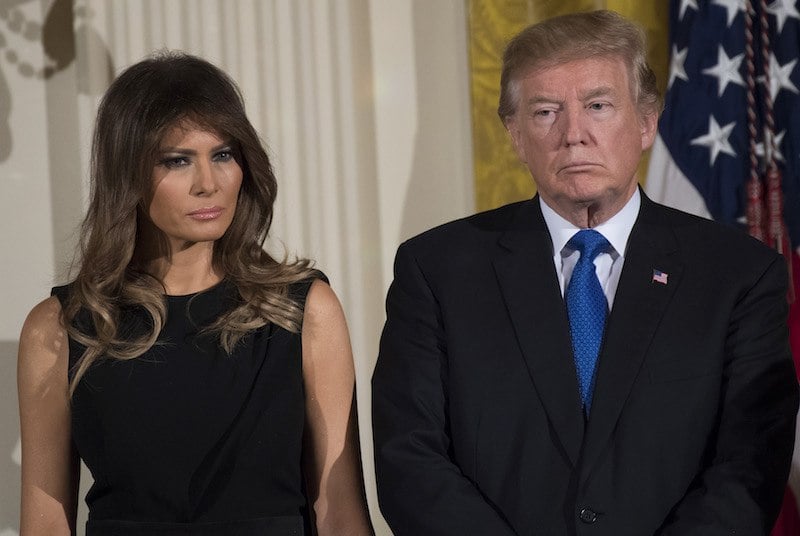 Melania had to defend her marriage after her health scare.
Since the first lady has seemingly vanished since her procedure, many people have been speculating about the true condition of her health and her well-being. And because her husband hasn't reassured anyone about his wife's condition aside from misspelling her name in a tweet and calling her "Melanie Trump," the first lady has had to jump in and assure the public that she's on the mend and ready to get back to work.
In late May 2018, she tweeted, "I see the media is working overtime speculating where I am & what I'm doing. Rest assured, I'm here at the @WhiteHouse w my family, feeling great, & working hard on behalf of children & the American people!"
Next: A decision the first lady regrets making 
A regretful promise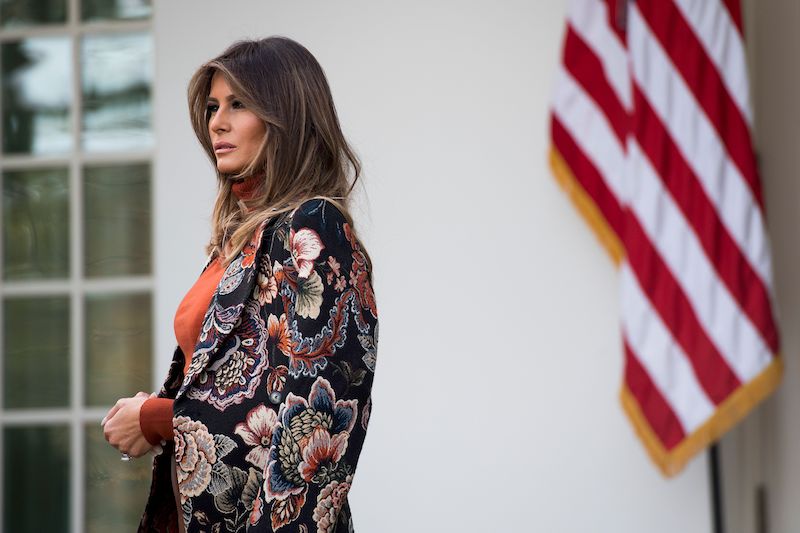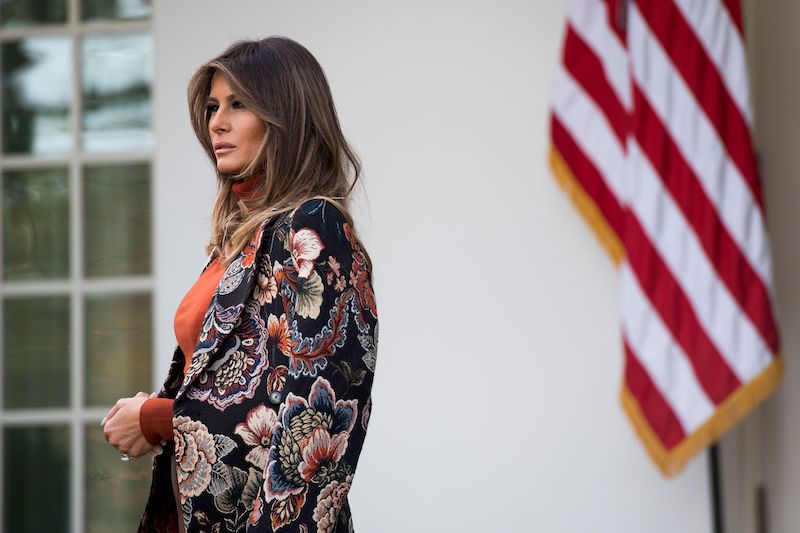 The first lady never expected to have to comply with a promise she made to her husband.
Though the Trumps have appeared to be a united front at least in public, an insider told In Touch Weekly that Melania has "been tempted to bolt." Unfortunately, the former model made a promise to her husband — one that she is reluctant to take back.
The insider explained, "This is not the life she wants, plain and simple. She promised Donald she would stay married to him as long as he was president [but] the last thing she ever expected was for Donald to become president of the United States."
Next: Trying to emulate a first lady of the past
No Jackie-O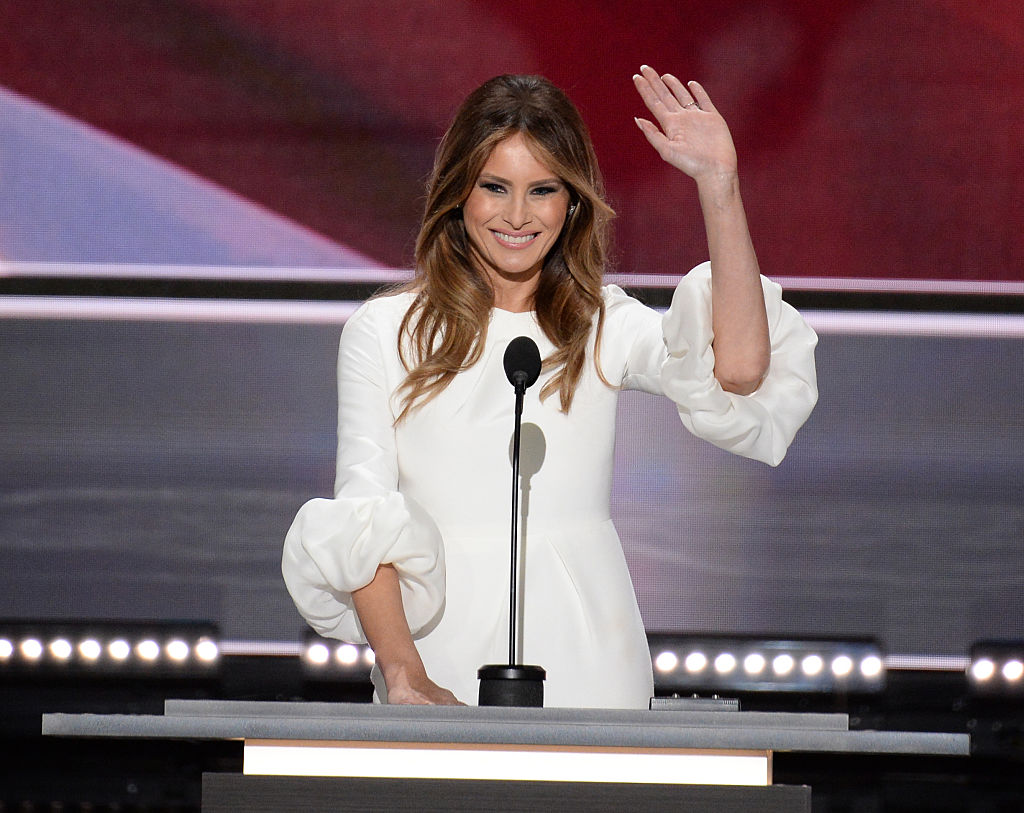 She's determined to emulate a quiet grace as the first lady.
When Donald Trump shocked the world and won the presidency, Melania Trump decided she was going to suck it up and step into her role as the first lady. However, she has been determined to do it at her pace. Since Barron was still in school in New York City, Melania did not move to Washington for many months after Donald's inauguration, and she had a plan once she got there.
A source revealed to In Touch Weekly, "While Donald embarrasses her constantly, she has her own agenda. She wants to go down in history as a first lady of quiet grace, like Jackie Kennedy, who put up with a lot but stayed the course. She's playing the game."
Next: One of the only people who truly knows her
Confiding in mom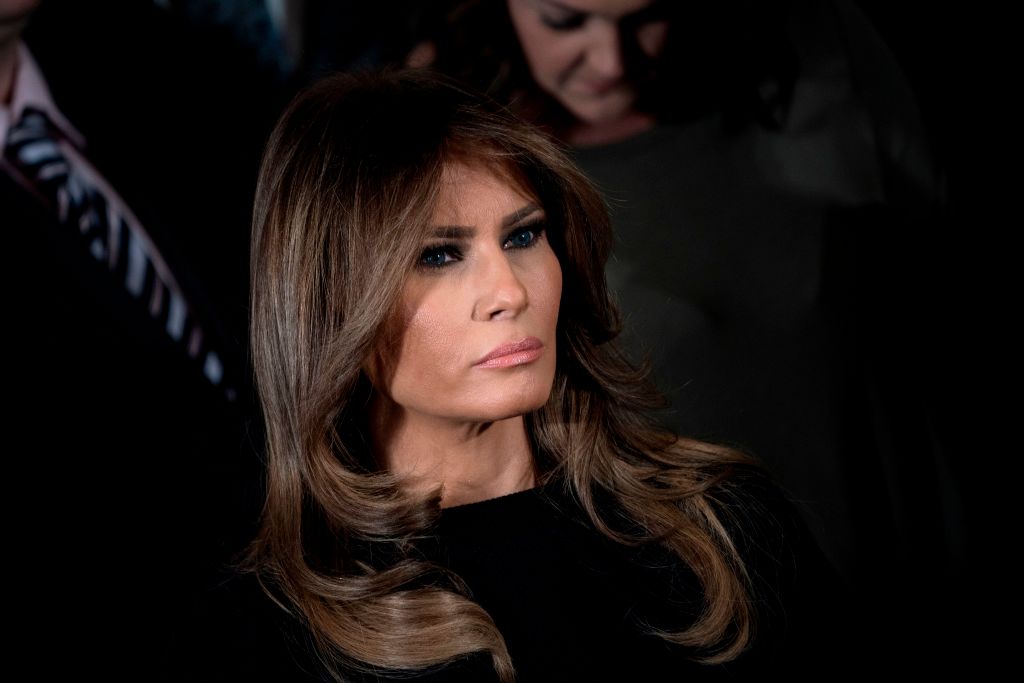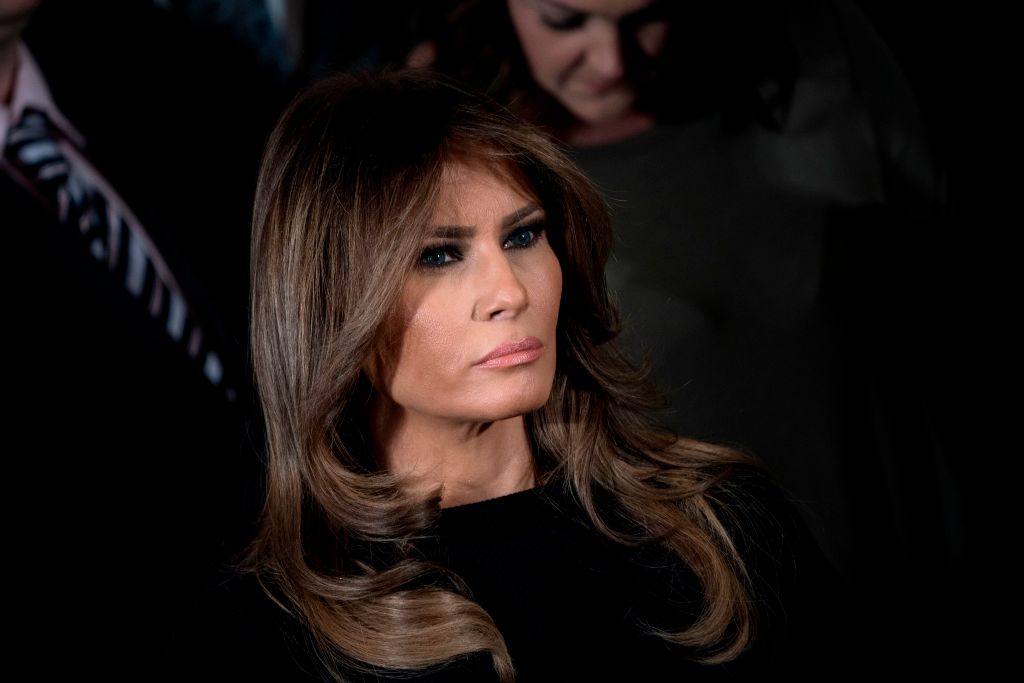 There are only a handful of people that Melania trusts.
Even though she's relatively well-liked, Melania Trump doesn't exactly have a tight-knit circle of friends. Aside from her sister, she confides in her mother, Amalija Knavs. The Trump presidency has made Melania wary of bringing people in her inner circle. Therefore, the first lady's mother helps to keep her grounded.
In Touch Weekly reported, "She doesn't trust many people, so Amalija is her main confidante. She seeks her advice on everything from parenting to Donald."
Next: The real reason Melania Trump is staying put.
For Barron's sake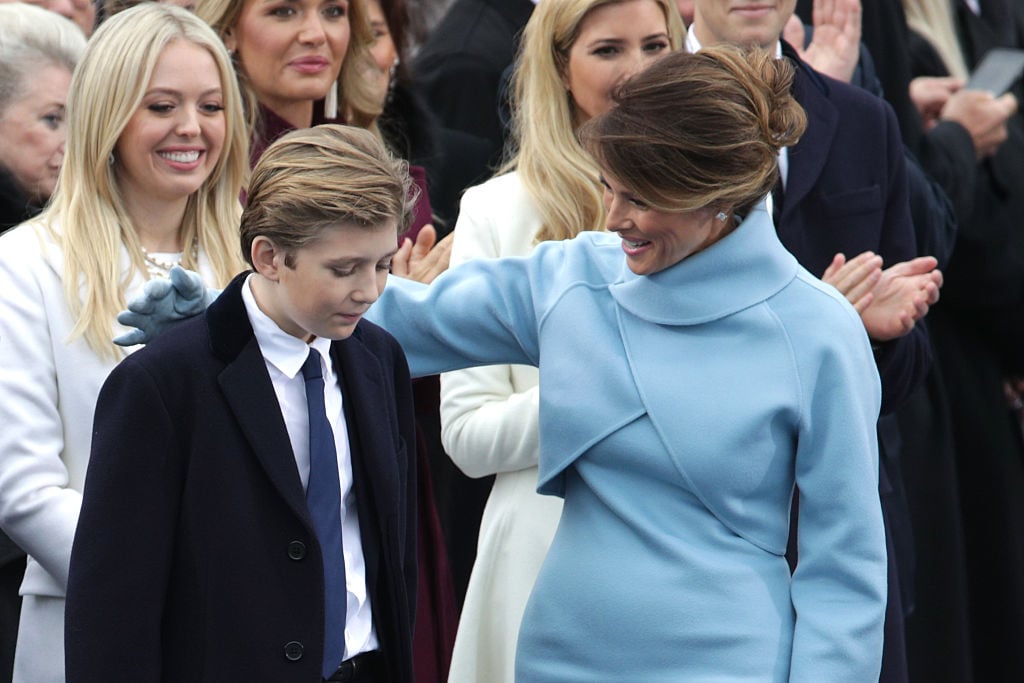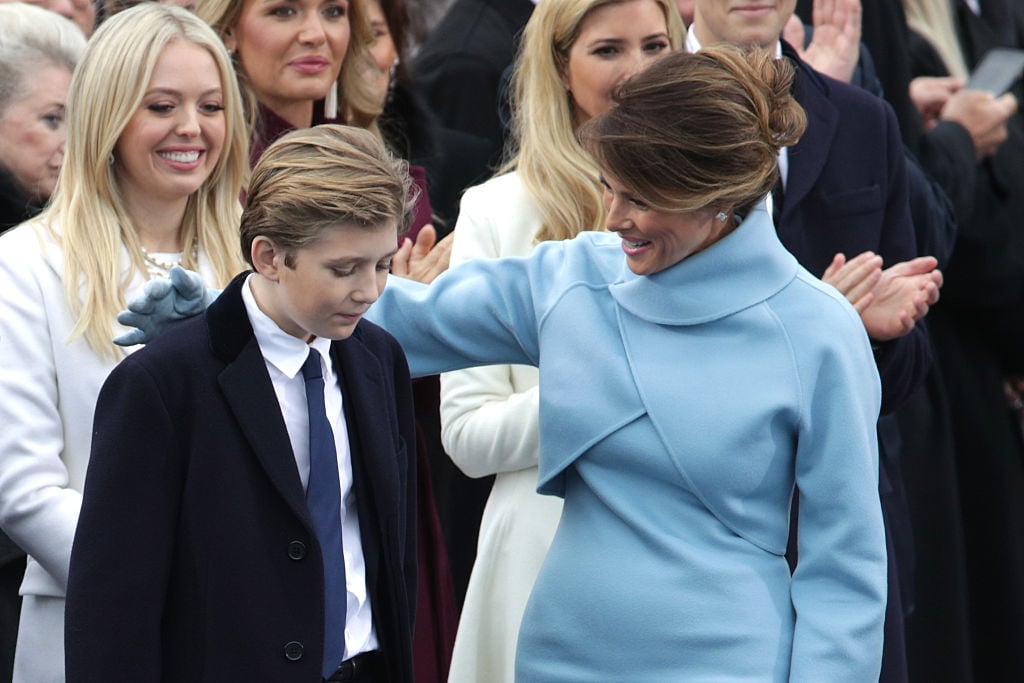 Melania Trump is determined to suck it up for the sake of her son.
Despite the fishbowl existence, speculation, and constant humiliations, there is one reason Melania Trump is ready to endure it all: her young son Barron. The youngest Trump child has been Melania's lifeline.
She is as focused on getting through this presidency as she is in shielding her son from the entire Trump circus. An insider explained to In Touch Weekly, "For Barron's sake, she'll probably stay. Melania doesn't want Barron to have to deal with these vulgar reports."
However, even if she did divorce the president, Melania would more than likely get full custody of her son. Jacqueline Newman, a managing partner at Berkman Bottger Newman & Rodd, told Town and Country Magazine, "It's handled by the courts … it doesn't seem as if there's going to be much question as to who the primary caretaker is. My guess is that she would get primary custodial rights and he would get access whenever he happens to be in town."
Next: Hanging in there
Holding on to love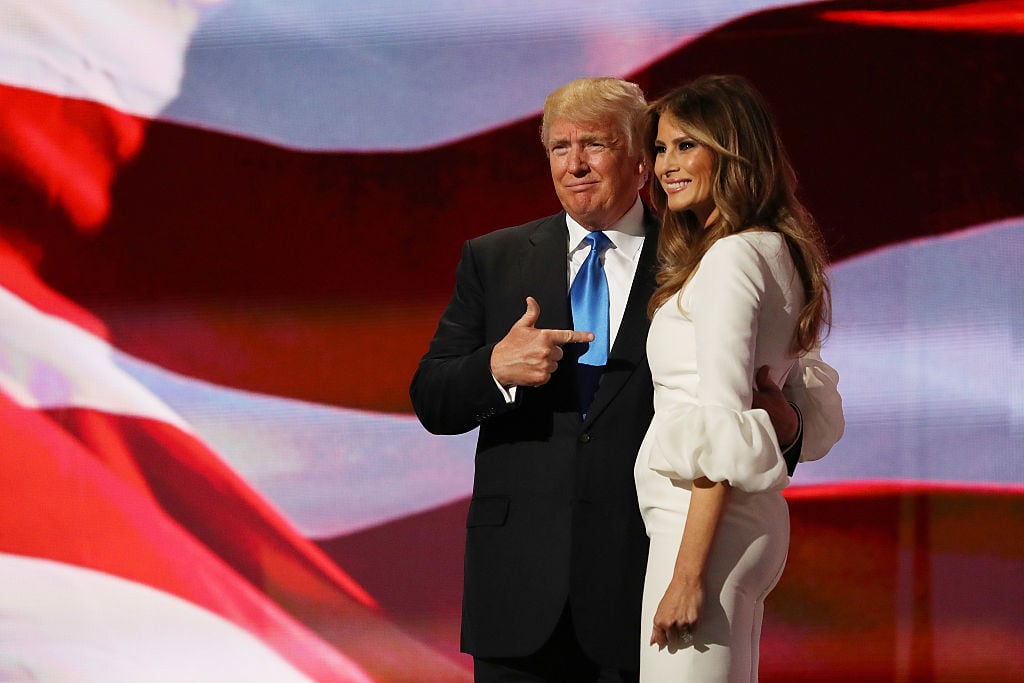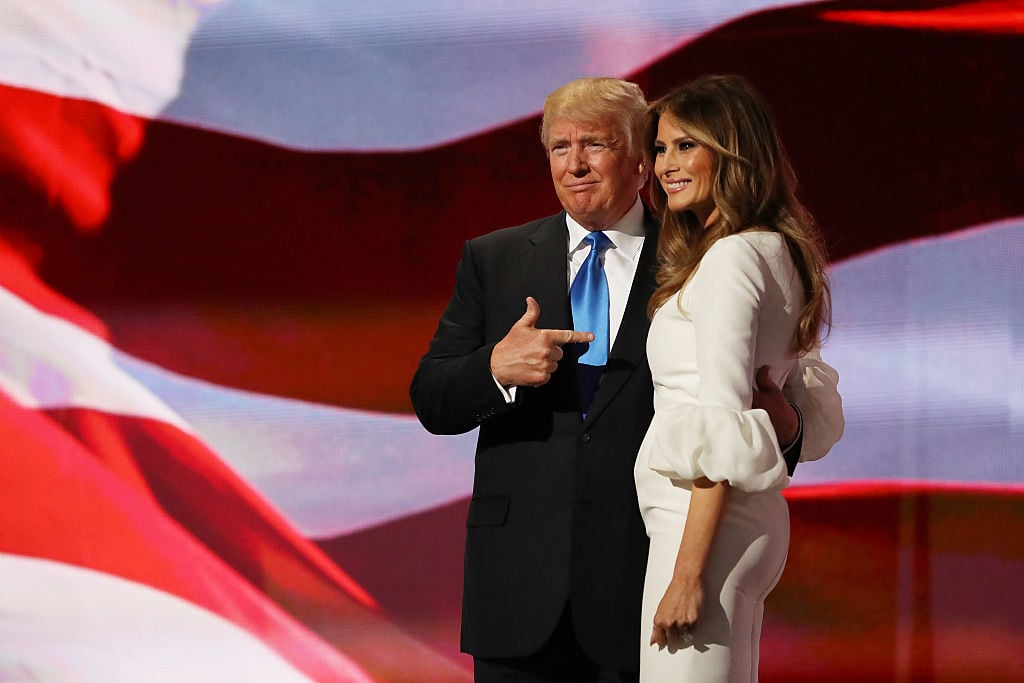 There is still love between the president and the first lady.
Despite her body language and her husband's complete lake of decorum, it seems that Melania is also staying put because she still loves the president. An insider explained to In Touch Weekly, "Melania does love Donald — even though some people find that hard to believe. It's possible she could change her mind in the future. But for now, she's planning on staying put."
Honestly, we think the first lady knows exactly what she's doing.
Follow Aramide on Twitter @midnightrami.
Check out The Cheat Sheet on Facebook!
Additional reporting by John Wolfe