'Men in Black International': Director Wanted to Quit Multiple Times for These Shocking Reasons
A strong track record exists of movies that had drama on the set often tanking at the box office after release. In many of those cases, it involved actor/director conflicts or even tragic deaths. Sometimes it had to do with the script and endless rewrites. Men in Black: Internationalmight have recently flopped because it was a victim of rewrite hell, plus a few other issues.
The story of what happened during the development of this MIB reboot is a discouraging one. Especially with top talent and a great director involved. For director F. Gary Gray alone, it appears to be the worst movie experience he's ever had.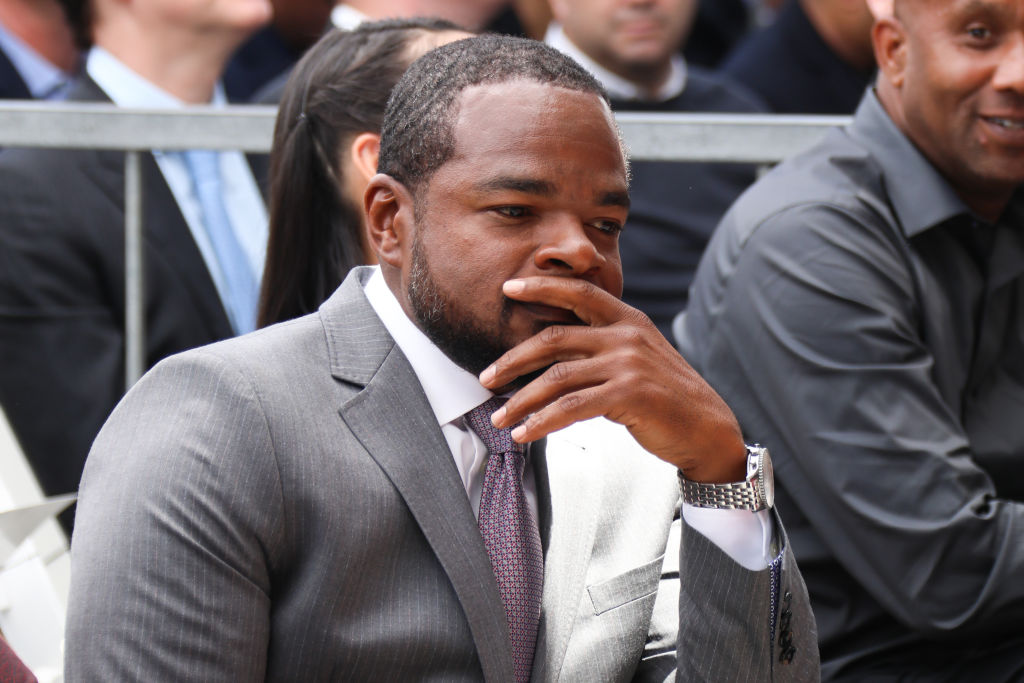 Take a minute to see what happened and whether it's a warning to stick with a good idea from the beginning.
The script was going to be a timely tale about immigration
An argument can always be made that being too timely in a movie can quickly make it outdated, especially if someone watches the film 20 years later. A number of films made 50 years ago about certain social issues going at the time look fairly antiquated now compared to what's going on today. On the other hand, some films from that era (and long before) are still highly relevant because history often repeats itself.
Movies like All the President's Men, or even 2001: A Space Odyssey fit right in with warnings about our political reality and our technological evolution. With MIB: International initially employing a plot related to immigration (including, reportedly, a Beatles-like band), the opinion of not being timeless enough appeared to have hit the producer.
The producer in question is Walter Parkes. He was the producer for the original Men in Black film from the '90s. He stepped in for departing Sony exec David Beaubaire who approved the original script. Parkes ordered rewrites immediately.
These rewrites didn't go over well with leads Chris Hemsworth and Tessa Thompson. They thought the first script would stand. Reports are, they had to hire their own dialogue coaches to help them with the changes.
Director and producer clash over everything
You know a movie is in trouble when the new producer locks horns with the director. F. Gary Gray went through a personal hell arguing with Parkes about everything down to the minutest production details.
Why they did this sounds like an attempted coup by the original producer to gain control of his original cinematic baby. You could say this is one example where the original producer's vision was arguably misguided just to make it more marketable.
No doubt there was fear of the film flopping after concerns of other cinematic reboots not faring well either. Having to put up with this much obsessive control, however, may require a book from Gray down the road. He almost quit the film several times during the chaos.
Now we have to wonder if any future continuations of MIB should fall into independent hands so Parkes doesn't have to eat future crow.
Sometimes it's better when an original producer steps aside
We've all seen how the cinematic creations from popular producers end up taking a life of their own to a point where fans resent the original producer meddling. George Lucas is a good example of someone who arguably should have stepped aside when making his Star Wars prequels. He finally did for the new trilogy when selling his giant baby to Disney.
While we all have happy comedic memories of the original Men in Black movies during the gilded '90s, Walter Parkes needs to know MIB requires some originality to ever succeed again.
He may be forced out if they make another based on this box office disappointment. At least it left behind another guide on what to avoid in Hollywood. No matter if history often repeats on a few producers thinking they know best.