Meredith Vieira Talks About Her Time on 'The View' and What She Thinks of the Show Now
What does Meredith Viera think of "The View" being called the most important political show in America by The New York Times?
Television journalist and game show host Meredith Vieira definitely has a lion's share of talent. From covering hard news on 60 Minutes, the Today Show, and Dateline to awarding contestants big bucks on Who Wants to Be a Millionaire? Vieira has made a name for herself in the TV industry.
Many may remember Vieira from her tenure on ABC's talk show The View. She recently commented on her time as one of the panelists, as well as the show's new political popularity.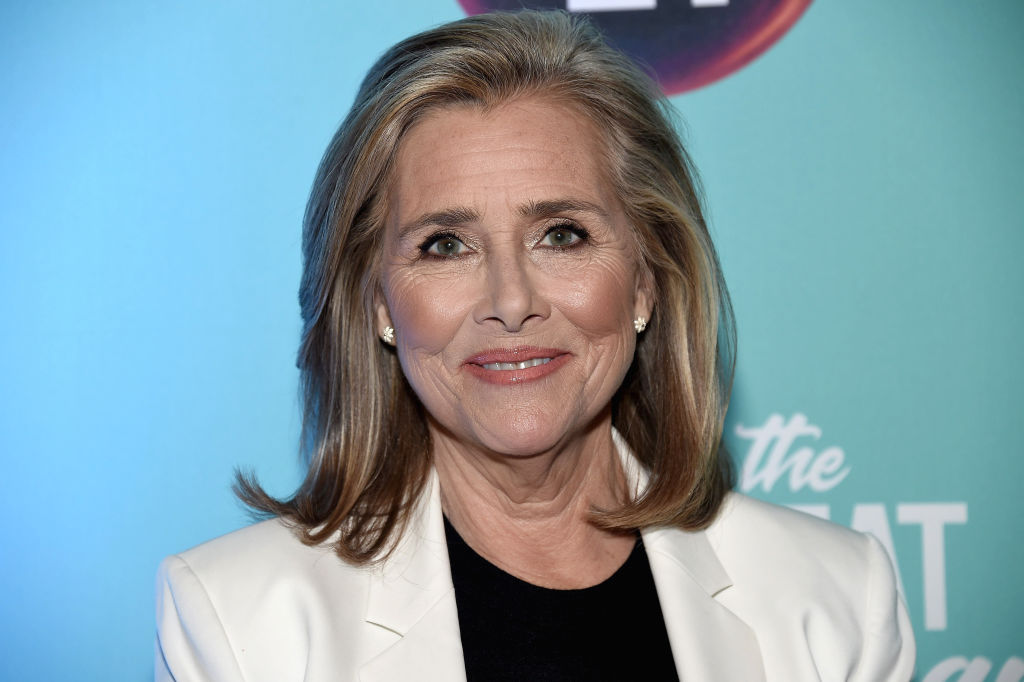 One of the originals
Vieira was one of The View's original panelists, along with Joy Behar, Star Jones, Debbie Matenopoulos, and the show's creator, Barbara Walters. She served as the table's moderator from its premiere in August 1997 until June 2006, when she left to co-host the Today Show as the replacement for Katie Couric.
The television personality showed her journalistic chops on the lighthearted program, able to tackle sensitive topics when the show would attempt to get a little serious or discuss current news items. Vieira also showed her fun side, often exhibiting her playful sense of humor. She served her role as moderator well, bringing a calm demeanor and validity as a news woman to the table.
Her 'view' on the show now
The View has evolved since Vieira manned the table, with a revolving door of hosts. In a recent Los Angeles Times interview, Vieira was asked if she feels it is now the most important political show in America, as it was recently named by The New York Times.  "I don't know. For somebody who's getting back into television I don't watch a lot of TV," she replied. "I'll see the clips, like a lot of people do. I'm thrilled that The View continues to be relevant and reinvent itself. And quite frankly those political candidates would not come on that show unless they felt there was a real need to be on that show. So they've touched a chord with people in this country, for sure, and it's become sort of a must-do for those candidates."
Vieira also commented on the heated debates that frequently occur on the show today, saying the format is very different than it was when she was at the table. "I'm not a yeller. I think discourse in general on television has become that way — a lot of fire, a lot of heat. When I was hosting, it was all about no crosstalk," she said. "Let somebody have their say and then the next person. But now that's kind of part of the mishegoss that's part of the game."
Hasselbeck's firing
Elisabeth Hasselbeck was one of the panelists on The View from 2003 until she was fired in 2013. Hasselbeck was one of the few politically conservative voices on the show, and was often outnumbered during political conversations.
Vieira spoke earlier this year of her fondness for her former co-host. "I loved working with Elisabeth, I think she was great. I felt like she was a daughter to me," Vieira told Entertainment Tonight, also expressing concern for Hasselbeck possibly getting stereotyped early in her career. "I felt that they were trying to make her into the conservative voice and put words in her mouth, and I don't think that's a good place to be. When you're new in television, sometimes you agree to things you might not otherwise. And when you're trying to find your voice, it's important that, that voice be authentic. So, I feel she took a lot of heat for things she might not necessarily have believed in wholeheartedly."
The television journalist also revealed that she wasn't aware Hasselbeck had been fired, saying she chooses to avoid any kind of drama at work. "I didn't know she'd been fired. Every job I've had, I go in and I get out," Vieira said. "When I did the Today show, I never went to my office [in 30 Rockefeller Plaza]… I stayed in my dressing room. I got in at 5 a.m., did the show, got changed and took off, because I wanted to be home… So I missed a lot of the intrigue, certainly, with The View, for the same reason. I would do the show and then go home."
Now, Vieira currently is getting ready to launch her new game show 25 Words or Less, which premieres on September 16!