Meryl Streep Is About to Break Her Own Golden Globes Award Record
When it comes to the Golden Globes, Meryl Streep is in a league of her own. Here's how she might wind up breaking her own record this awards season.
Since making her big-screen debut in the late 1970s, Meryl Streep has become an icon of epic proportions. With three Academy Awards to her name, Streep's mere presence elevates any project she decides to take on.
To that end, fans were surprised to hear that she was joining the cast of HBO's Big Little Lies for season 2. Thanks to her role on the show, Streep is now poised to break one of her own records.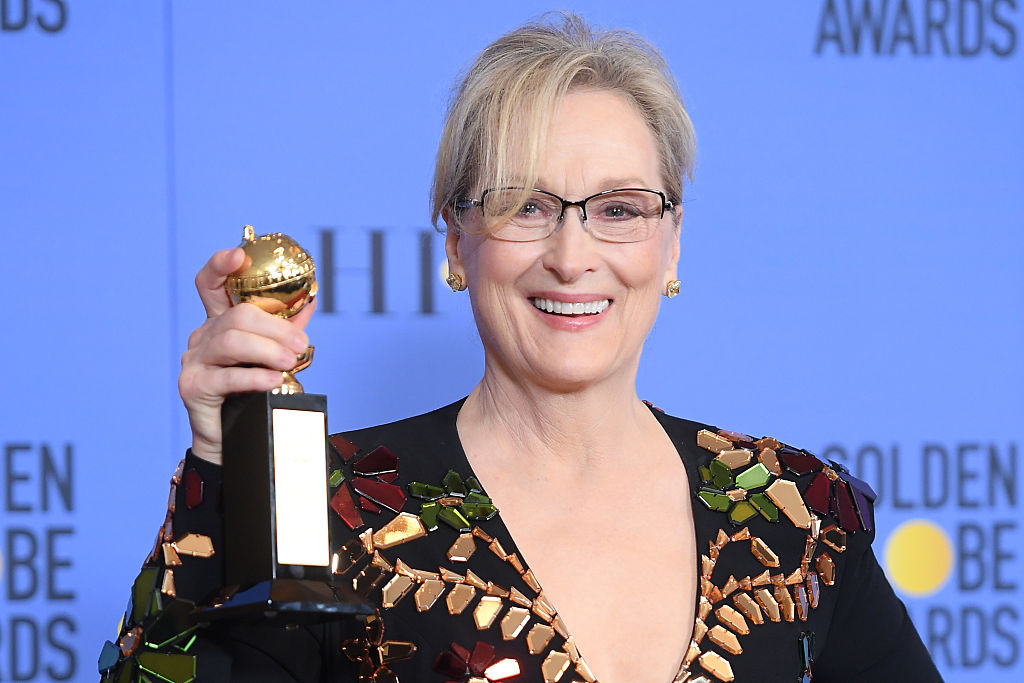 Meryl Streep's Midas touch
We've already mentioned Streep's triple victory at the Academy Awards. But she has an equally impressive track record at the Golden Globes. Since 1944, the ceremony has given the Hollywood Foreign Press Association the opportunity to award the best in film and television.
Throughout her illustrious career, Streep has received a staggering 31 nominations — and eight wins — at the Golden Globes. That easily makes her the most honored performer in the history of the awards. Most recently, the HFPA nominated Streep for her work in Steven Spielberg's 2017 drama The Post.
Why she's about to smash her Golden Globe record
On Big Little Lies, Streep plays Mary Louise Wright, mother of the slain Perry Wright (Alexander Skarsgård). Dealing with the grief of her son's death, Mary Louise comes to Monterey Bay in search of answers. What audiences got was yet another tour-de-force performance from Streep, who rarely does much TV work.
As a result, Streep — and Big Little Lies Season 2 as a whole — is expected to nab tons of Golden Globe nominations. Awards tracking site Gold Derby has her listed as the leading Best Supporting Actress contender. Of her eight Golden Globe statuettes, Streep's only TV win thus far was for the HBO's 2003 miniseries Angels in America.
Five of her victories have been in the past couple of decades. Since 2003, she won Golden Globes for her roles in Adaptation, The Devil Wears Prada, Julie & Julia, and The Iron Lady. Streep also received the Cecil B. DeMille Award for her body of work in 2017.
What does the three-time Oscar winner have coming up next?
At this point, we have no clue whether Big Little Lies will get a third season. However, we do know where we can see Streep next.
The actress has a major role in Steven Soderbergh's upcoming crime comedy The Laundromat, in which she'll star alongside Gary Oldman and Antonio Banderas. She's also playing Aunt March in Greta Gerwig's Little Women, due this Christmas.
Then, Streep will star in Soderbergh's Let Them All Talk and Ryan Murphy's adaptation of Broadway musical The Prom for Netflix next year.
Regardless of whether she emerges victorious at the next Golden Globes, it sounds like Streep will have plenty of more chances to take the stage in the near future.