MGM Wants to Copyright Diabolical Villains and Well-Dressed Spies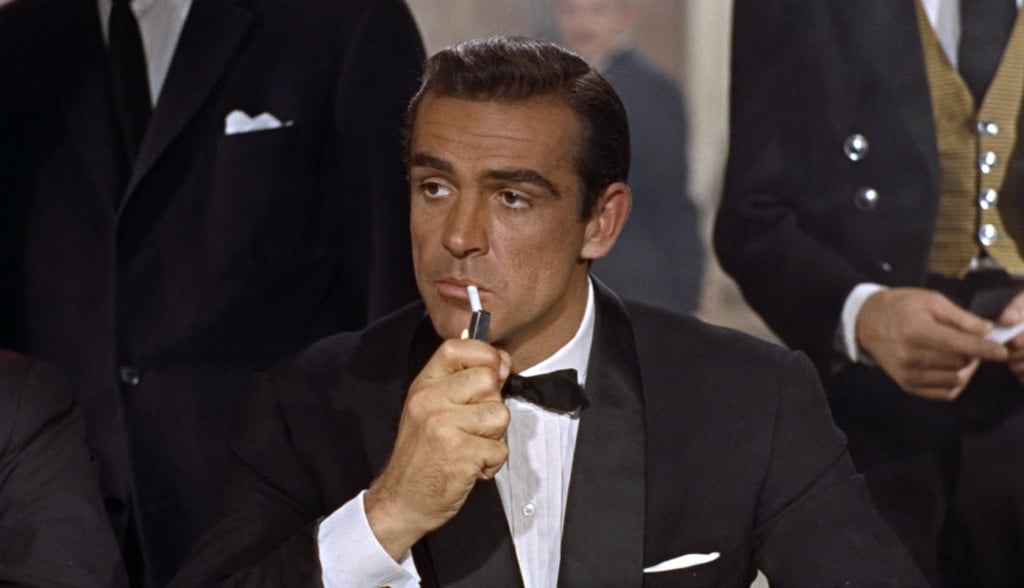 Last month, MGM brought a lawsuit against Universal for the latter's unproduced screenplay Section 6, which MGM alleges infringes on its James Bond copyright. According to MGM, Section 6,  "a motion picture project, in active development, featuring a daring, tuxedo-clad British secret agent, employed by 'His Majesty's Secret Service,' with a 'license to kill,' and a 00 (double-O) secret agent number on a mission to save England from the diabolical plot of a megalomanical villain," is just a "James Bond knock-off."
The screenplay was written by Aaron Berg. Universal has asked the judge to dismiss the case.
"Universal moves to dismiss on the ground that the Complaint states no claims upon which relief may be granted against Universal," states the dismissal motion. "Such threadbare allegations about hypothetical future infringement in works yet to be produced are simply not actionable. Were Universal to revise the Screenplay and produce a motion picture that infringed the Bond Works, all of Plaintiffs' rights and remedies under the Copyright Act would remain available to them. At this early date, however, a revised script has not even been completed, let alone approved for production. It would be a patent waste of resources for the parties and the Court to entertain this action at such a premature stage."
Berg also makes his own argument for the case to be dismissed, though there are so many redactions and black-bar strike-outs to keep Section 6 secret, one has to wonder whether the film is itself an act of espionage (though probably not).
Berg does make a really good point, however:
"Plaintiffs argue that the villains in the Bond Works and the Screenplay are substantially similar because both involve a 'diabolical madman' who seeks world domination… However, this description can be applied to almost any bad guy in any action movie, particularly a spy thriller, and is nothing more than a stock character or scenes a faire for a spy drama."
MGM and Danjaq are represented by Robert Schwartz at O'Melveny & Myers. Schwartz gave us this reaction to the motions to dismiss:
"Universal acts as if the intellectual property laws don't apply inside the studio lot. Universal paid money to option a screenplay that rampantly infringes Danjaq and MGM's James Bond copyrights. It then used that infringing screenplay to hire a lead actor and a director to turn it into a movie. Universal thinks it has a free pass to keep working with our intellectual property for as long as it wants, and that there's nothing Danjaq, MGM, or the Court can do about it because Universal says it's still trying to fix it. That's not the law. Danjaq and MGM are entitled to stop this now."
It's understandable that MGM doesn't want this film made: It wants to make as much money as humanly possible, and art can go to hell. But if the judge rules in favor of MGM, that might mean all diabolical villains and well-dressed spies will be intellectual property of MGM, which would severely limit the amount of spy films released in any given year, or render all spies schlubby and all villains benign.
More from Wall St. Cheat Sheet: