Michael B. Jordan Really Wanted To Play This 'Black Panther' Role
Michael B. Jordan has been on the rise in Hollywood. Now, fresh off of his role as the vicious Erik Killmonger in Marvel's critically acclaimed Black Panther, Jordan is on a new level entirely. Black Panther is the third collaboration between Jordan and director Ryan Coogler. The first two, Fruitvale Station and Creed, were also critical successes.
Still, despite, bringing Killmonger to life, Jordan didn't always want to step into the villain's shoes. In fact, he had his sights set on a different character from Wakanda for a very long time.
A comic book fan
Jordan has always been transparent about his love for comics and anime. After all, Black Panther isn't his first venture into the world of superheroes. He played The Human Torch, in 2015's commercially and critically panned Fantastic Four.
The Wire alum told Cinema Blend he had no concerns about returning to the superhero genre. He explained,
Zero hesitation to do another comic book movie. I guess I got brought in later in the game because that was the natural process — me and Ryan still talked every day, and I kind of in an unofficial capacity, had always been part of it. No hesitation, really, to do another comic book film. I'm a geek, I love this world, I love being able to play in that fantastic kind of space.

I looked at it as another shot to get it right, to do it again, and especially teaming up with [Director of Photography] Rachel [Morrison] again and Ryan, it's a very comfortable space with me. It's the perfect space for me to take another risk like this, so it was no hesitation on my part.
Next: Doing something different 
A new twist
Since his early roles on The Wire and All My Children through his more recent works in Friday Night Lights and Creed, Jordan has always played heroic characters. Therefore, playing a villain or an anti-hero was something very different from him. However, it was Coogler who pushed Jordan outside of his confront zone.
In Titan Magazine's Black Panther: The Official Movie Special, he said, "Me and Ryan Coogler are like brothers. This is our third film together. This is a project that we spoke about, and he mentioned me coming on and doing something different, playing a villain. To be able to team up with him again was a no-brainer. And I haven't had the opportunity to work with Chadwick [Boseman] before, so this is great."
Next: The most menacing villian
A sympathetic villain
The reason why Killmonger is such a marvel is that his anger comes from a very real place. Jordan explained to Titan Magazine,
He's the villain of this film – but hopefully you can empathize with him and see where he's coming from. He has reasons for doing what he's doing, and he feels that he's right. He's a very, very smart guy. He's very intelligent. He went to MIT, graduated top of his class, enrolled in the Navy SEALs and special forces, and black ops.
Next: Is this your king?
Taking on T'Challa
For a long time, Jordan has aspirations of playing another Wakandan warrior, Black Panther. He told Titan, "He was a childhood favorite and a character that I always looked up to and admired. Black Panther was actually always a character that I wanted to play one day when I was a kid."
In fact, back in 2012, two years before Chadwick Boseman was cast in the titular role, Jordan tweeted about his desire to play the King of Wakanda. He tweeted, "Marvel's black panther. Would love to go toe to toe with iron man and the hulk! Def would be a dream role."
Next: Controlled rage 
Getting to a dark place
Despite Killmonger's lack of empathy and civility, he's successful because he's so complex. Jordan hasn't typically taken on such dark roles, so he had to draw inspiration from other actors. The Fahrenheit 451 actor told Comic Book.com that he examined the late Heath Ledger's role as the Joker in The Dark Knight because he wanted to emulate that same "controlled rage."
He explained, "The villains that are the most fun to watch for me are the ones that you can empathize with, you kind of know where they're coming from, you can see their point of view. I tried to bring that groundedness to Killmonger."
Next: More than a superhero movie
The importance of Black Panther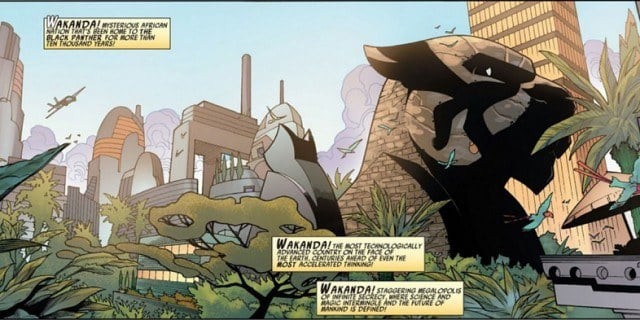 Black Panther had not just been necessary for Marvel, but for people of African descent across the globe. The superhero genre has typically been void of people of color, but like the Blade trilogy, in the late '90s, Black Panther is changing all of that.
Jordan recognized how much the film would mean based on what the comics meant to him during his childhood. He explained to Titan, "Being a person of color, being African-American and not having many superhero characters that look like me that I can actually relate to — he was the character I wanted to play. And I really fell in love with Wakanda, this world where black people were so strong and powerful."
Next: Reviving a monster 
The resurrection of Killmonger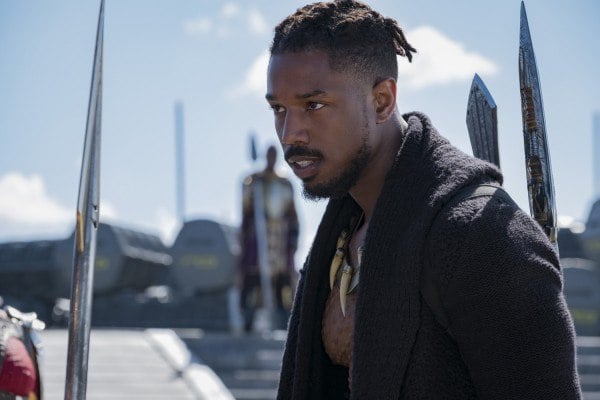 If you've seen Black Panther, then you know that it appears that Killmonger took his last breath in Wakanda as he watched the sunset. However, we didn't actually see him die. With two Black Panther sequels on the horizon and way more Killmonger storylines in the comics, we think Jordan's character is too way intriguing never to be seen again.
After all, Killmonger simply wanted Wakanda to share their resources with the underprivileged and impoverished folks of African descent around the globe. In the end, if T'Challa is going to unveil Wakanda to the world, he may need his fearless cousin by his side.
Follow Aramide on Twitter @midnightrami.
Check out The Cheat Sheet on Facebook!