Michael Jackson's Greatest Songs of All Time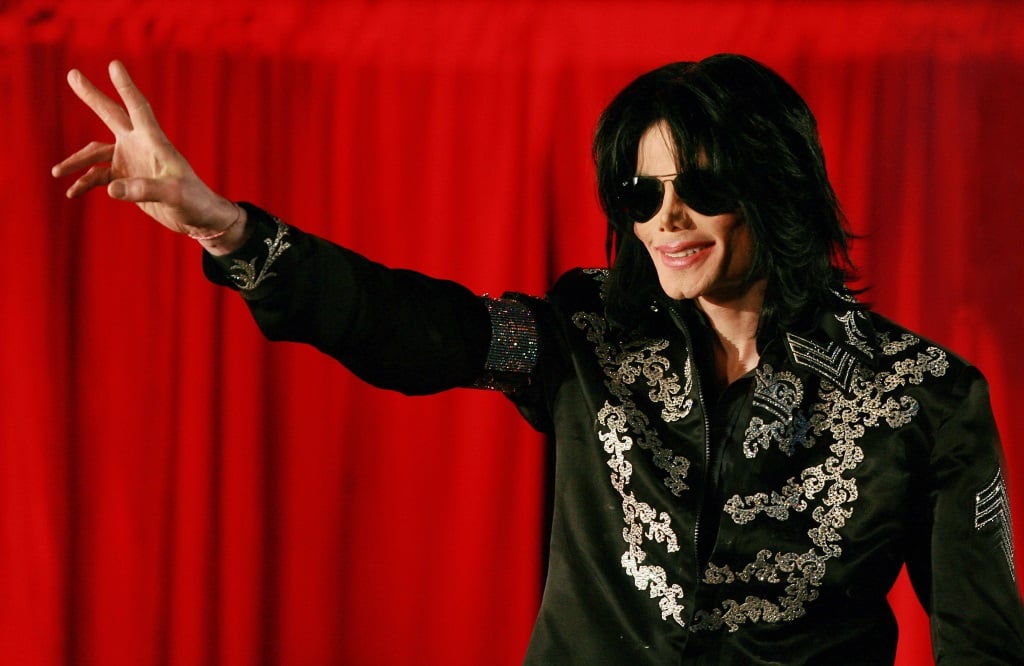 Set aside everything you know about Michael Jackson. Listen to Thriller or even Bad and Off the Wall on their own terms, divorced of all cultural context. Both albums, plus a lot more of the material released by Jackson throughout his long career, hold up spectacularly, standing among the greatest pop songs ever conceived and put to record. It's no wonder his almost unparalleled run of hits in the '80s made him easily one of the most influential artists of the 20th century.
Before his death at the age of 50, Jackson had spent more than 40 of his years on earth creating such unforgettable tunes that his impact on popular music was already well-established. But who cares about the impact — we're here to talk about the songs. And boy, are these 10 great.
1. 'Thriller'
This song has Vincent Price in it, and he isn't even the best thing about it. That's saying something. "Thriller" is just about as great as the album named after it, a funky song based around one of Jackson's best bass lines and vocal performances that's even more fun than the silly horror B-movies that serve as the lyrical inspiration. Haunted house sound effects and a killer horns section create a riveting wall of sound that makes every second of the unusually long pop song about as, well, thrilling as one might imagine given the title.
2. 'Beat It'
The guitar riff in "Beat It" is one of those rare musical touches that is so immediately iconic it seems both obvious and ingenious. How could anyone come up with it? Somehow Jackson managed it, and matched the mean but undeniably catchy riff with a series of similarly fun yet menacing lyrics about gang fights that actually comes from Jackson's personal experiences growing up in dangerous Gary, Ind. A pop anthem in the guise of a rock song, "Beat It" features great hooks and great solos alike.
3. 'Billie Jean'
No song better sums up Jackson's involving vocal style than "Billie Jean," whose melodic hooks and amazing bass line simply wouldn't be the same without Jackson hiccuping, wooing, and gasping over it all. His singing makes an otherwise great song, reportedly about a few groupies Jackson met in the course of his career, into a shoo-in as one of his best tracks, adorned with all sorts of slick but never soulless production tricks, from dramatic strings sections to a funk guitar riff that comes and goes in thrilling spurts.
4. 'I Want You Back'
No list of Jackson's accomplishments as a musician would be complete without a nod to his beginnings as the star of the Jackson 5. Singing one of the greatest hits of the Motown era as a mere 11-year-old, Jackson possessed more singing chops and especially soul as a tween than most artists manages in their entire lives. The song's lyrics are pretty straightforward, but they feel big and powerful in Jackson's young hands and with the overflowing fullness of its classic production style.
5. 'Smooth Criminal'
If ever there was a song that sums up the power of pop music to turn horrifying subject matter into pure melodic pleasure, "Smooth Criminal" is probably it. Jackson's mostly unintelligible lyrics about a home invasion and likely rape (the chorus sung by a paramedic asking the victim if she's OK) serve as little more than a dark undercurrent to another of Jackson's immediate classics, a fast-paced song whose frenetic beat and aggressive, infectious melody make it impossible to resist.
6. 'Black or White'
What was described upon release as a "rock n' roll dance song about racial harmony" turns out to be much better than that eye-rolling description might sound. Cheesy as it sounds, the description is fitting for a song that peddles an obvious, but nonetheless poignant message about an issue that seemed especially relevant coming from Jackson. The repetitive guitar riff is difficult to resist, giving way to a memorable bridge in between choruses that sport another one of Jackson's near-perfect vocal hooks.
7. 'Man in the Mirror'
It's a testament to Jackson's singing that a song written by someone else can feel so touchingly personal in his hands. The single from Bad features another of his typically catchy choruses that's all the more commanding for the emotional underpinnings of its lyrics, promoting positive change on a personal and international scale. Jackson's passion, matched by gospel-like backing vocals, help to give the sentiment the weight it deserves.
8. 'Bad'
It might seem silly nowadays to think that "Bad" helped Michael Jackson increase the "edginess" of his public persona, as the music video's West Side Story-esque vision of dancing gangsters facing off in formation seems like nothing but entertaining fantasy. Regardless, the song does possess some of its own menace, mostly thanks to the confrontational, exciting tone of the hooky, repetitive chorus, and it's musically fascinating to boot, particularly a memorable keyboard solo in the middle of the song. I might say "Bad" feels like a Michael Jackson anthem, if every one of his hooks wasn't so damn anthemic.
9. 'Don't Stop 'Til You Get Enough'
Unlike most disco hits, "Don't Stop 'Til You Get Enough" has endured and can still be heard on its own terms, despite some signs of age, thanks to its absolute bombardment of hook after hook after hook. Every chorus and element of the song is doing something that feels immediately memorable and iconic, not least of all Jackson's impressive falsetto and Quincy Jones's influential production techniques. The upbeat hit is one of the greatest of the disco era, but it only hinted at Jackson's future greatness.
10. 'P.Y.T. (Pretty Young Thing)'
When a song a catchy as "P.Y.T." is the sixth single from an album, it's a safe bet the album is amazing. Almost any other track from Thriller would fit in this spot, but I'm partial to the electro bleep-bloops and synthesized backup vocals of this hit. The funk-disco hybrid track incorporates '80s electronic touches without losing itself in them, instead falling back on Jackson's usual vocal flair and strong melody, along with subtle but enriching touches like the occasional pounding bongos or "na na na," delivered by Jackson's sisters Janet and La Toya.
Follow Jeff Rindskopf on Twitter @jrindskopf
Check out Entertainment Cheat Sheet on Facebook!