7 Most Memorable Michael Keaton Roles of All Time
As the star of Alejandro González Iñárritu's Oscar-winning Birdman, Michael Keaton was nominated for an Academy Award for his take on the washed-up actor Riggan Thompson and underwent a huge career resurgence over the past year. The actor seemingly came out of nowhere after taking a break for much of the early 2000s to give the performance of his career in the film. Here's a look at the notable performances Keaton has given throughout his career.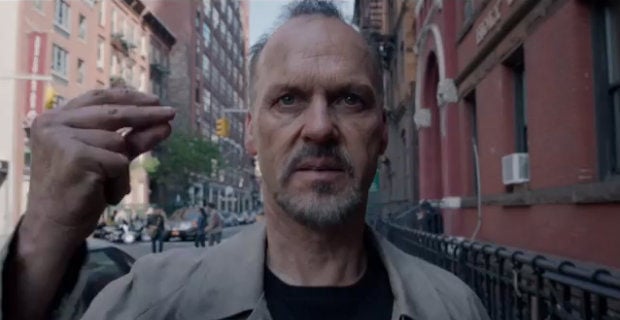 1. Birdman
In Birdman Keaton plays the washed-up former Hollywood celebrity Riggan Thompson, who is best known to the public for playing the superhero Birdman in a blockbuster trilogy. Thompson heads to New York City and sinks all his money, connections, and energy into a stage adaptation of a Raymond Carver story that he writes, directs, and stars in without any prior experience in theater. The actor is haunted by the ghost of Birdman, both what a horrible decision making those movies was artistically and how much more money he could make if he agreed to doing a fourth. The play is the actor's chance to prove himself as a real artist, if he can pull it off. Keaton is supported by an incredible ensemble cast including Emma Stone as his recovering addict daughter who comes to New York to be his assistant, Edward Norton as the play's unpredictable Method actor star, and Zach Galifianiakis as his lawyer and best friend.
The movie won the most Oscars of 2014, taking home the trophies for Best Picture of the year as well as best director and best original screenplay for Iñárritu and the award in cinematography for Emmanuel Lubezki for his achievement in making the movie look like it was shot in one continuous take. Stone and Norton were also nominated in the supporting acting categories.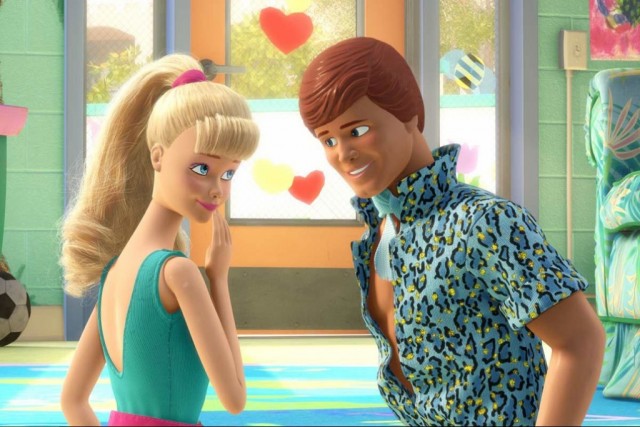 2. Toy Story 3
Keaton's most successful movies financially have been his voice roles in Disney Pixar movies. In 2010 he was the voice of the Ken doll in the third Toy Story movie, which got good reviews but was more notably an enormous success at the box office. Toy Story 3 made over $1 billion in theaters and is one of the highest-grossing animated movies of all time, according to Box Office Mojo, surpassed only by the recent hit Frozen. The Ken doll is a metrosexual who's obsessed with his clothing and appearance. Keaton also provided the voice of the villain Chick Hicks in the Disney Pixar movie Cars, which is another of the actor's highest-grossing movies.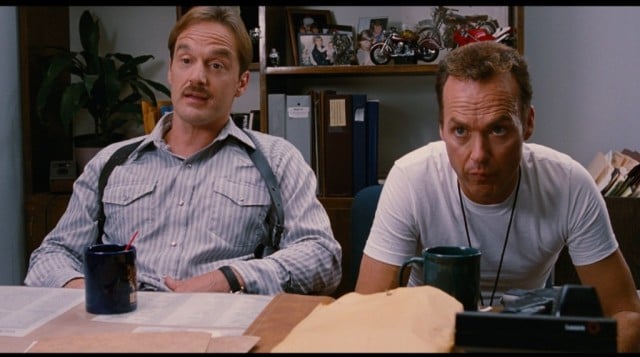 3. Jackie Brown
Quentin Tarantino's adaptation of Elmore Leonard's crime novel Rum Punch sees Keaton playing ATF agent Ray Nicolette, one of the men who busts protagonist Jackie Brown for smuggling money between the U.S. and Mexico. The film gained much acclaim for stars Pam Grier and Robert Forster while Keaton was part of a superb supporting cast that included Robert de Niro and Samuel L. Jackson. The movie is influenced by blaxploitation films and Tarantino changed the race of the novel's main character from white to black while writing the screenplay. Leonard loved the changes and has repeatedly said that Jackie Brown is the best of the many film adaptations of his books. Keaton also played Nicolette briefly in another Leonard adaptation made by Steven Soderberg the next year, Out of Sight.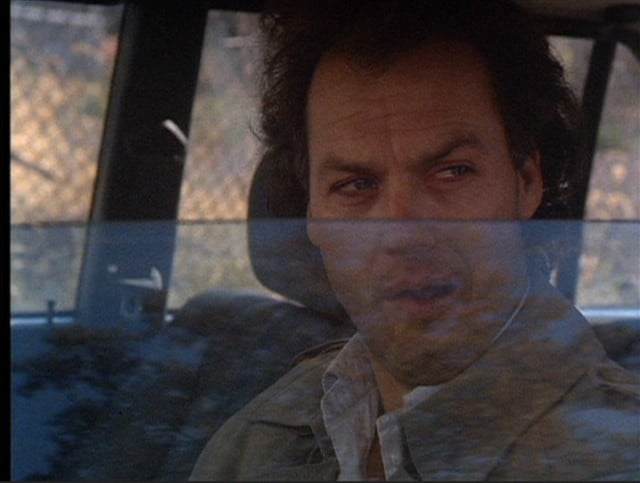 4. Clean and Sober
This 1988 movie was Keaton's first true dramatic role and sees him playing a real estate agent struggling with addiction. This movie in addition to his collaborations with Tim Burton made Keaton into a bona fide movie star in the late '80s. Keaton's character has a cocaine addiction that gets so out of control he begins embezzling money from his company to support it and one day wakes up to find himself next to a woman who died of an overdose. The movie then follows Keaton's character as he checks into rehab and recovers from his addition through a 12-step program.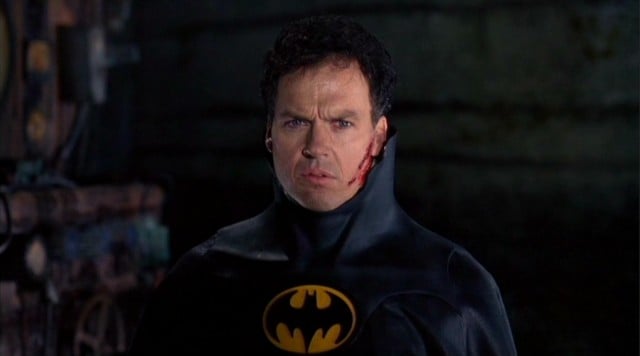 5. Batman, Batman Returns
Keaton's most iconic role is that of the superhero Batman in director Tim Burton's versions of the comic books, something often mentioned by critics as a parallel between Keaton and Riggan Thompson in reviews of Birdman. When Keaton's casting was announced, many Batman fans thought that he'd be wrong for the part given his background in comedy and his lack of the typically handsome, chiseled features of Bruce Wayne. But Keaton's interpretation of the character ended up receiving rave reviews and the Batman films he starred in were highly popular. Keaton was set to play Batman in a third film, but dropped out of the project after Burton left as director.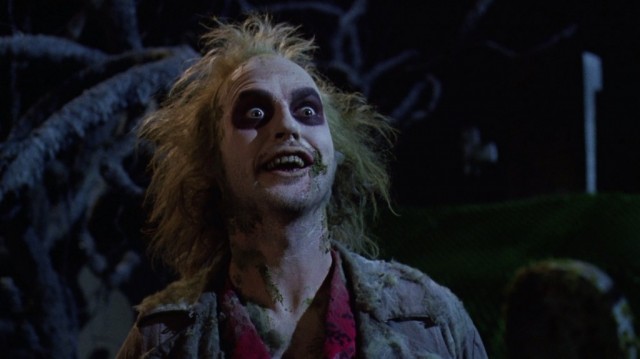 6. Beetlejuice
Tim Burton's Beetlejuice was Keaton's first major starring role and the bizarre comedy about a ghost couple who attempt to stay in the house they've just purchased after they die in a car accident remains a cult classic. The 1988 film furthered Burton's imaginative aesthetic shown in his first feature, Pee-wee's Big Adventure. Keaton plays Betelgeuse, a ghost who bills himself as a freelance "bioexorcist" that can scare away the living. His performance is at turns creepy and hilarious and bombastic. Keaton's able to make the character seem exactly the right amount of menacing, scary enough to warrant some unease but silly enough to laugh at, which carries him through the scene in which Betelgeuse tries to marry a teenage Goth Winona Ryder. That scene encapsulates what's so good about Keaton's Betelgeuse. There's just a hint of lechery there, but we're mostly distracted by Burton's spooky and bonkers visuals, and of course the morose Lydia is smart enough to weasel her way out of Betelgeuse's grasp. Rumor has it the original cast is interested in returning for a sequel with Burton at the helm.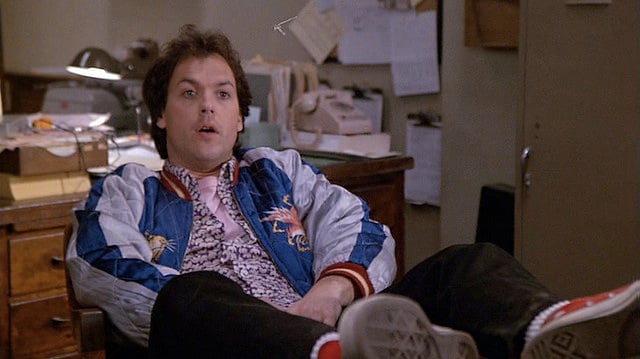 7. Night Shift
Keaton's breakout role was this 1982 comedy co-starring Happy Days' Henry Winkler. The movie is one of Ron Howard's first directorial efforts and allowed Keaton to hone his comedic chops. The film stars Winkler as a former Wall Street stock broker who gives up that stressful career for the chill life of working the night shift at the local morgue. His relaxing existence is disrupted when Keaton's obnoxious character becomes his new coworker and gets him involved in a plot to use his M.B.A. business savvy to turn the morgue into the headquarters of a prostitution ring.
Follow Jacqueline on Twitter @Jacqui_WSCS
More from Entertainment Cheat Sheet:
Want more great content like this? Sign up here to receive the best of Cheat Sheet delivered daily. No spam; just tailored content straight to your inbox.