Michael Weatherly 'Bull' Allegations: CBS Accused Of Putting Profit Ahead Of Safety From Sexual Harassment
CBS has faced some serious criticism for its decision to keep Bull on the air despite Eliza Dushku's sexual harassment allegations against star Michael Weatherly. Network executives are defending their decision, saying that Weatherly is "remorseful and apologetic," but the Time's Up organization believes they know the real reason behind the controversial decision.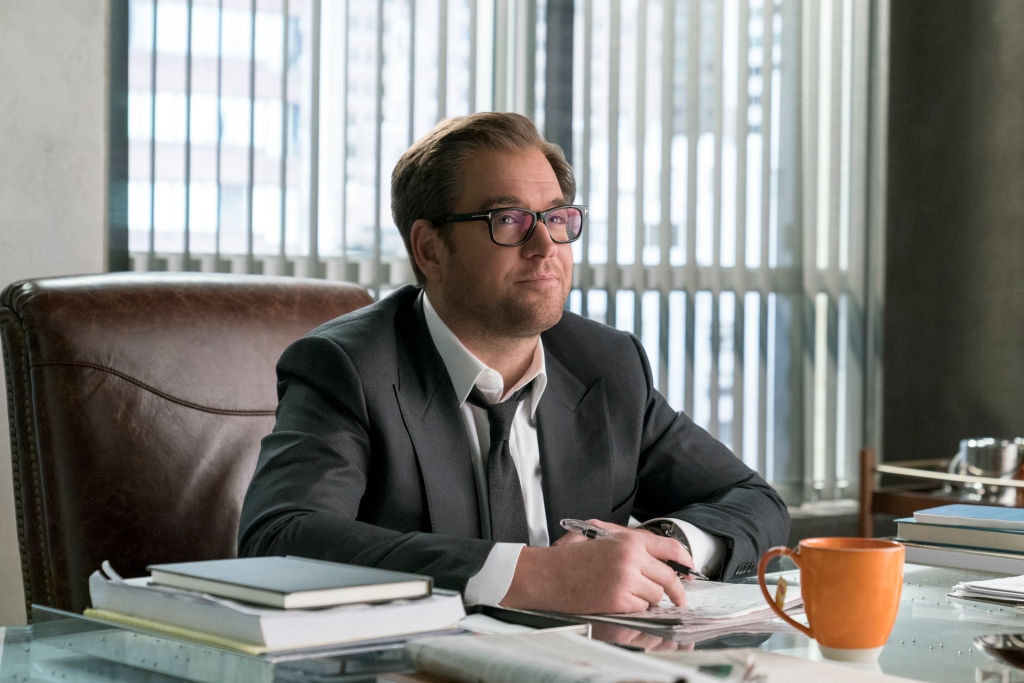 'It's a very popular show'
Kelly Kahl, the head of CBS Entertainment, faced the criticism head-on during the recent Television Critics Association press tour, and he says that the former NCIS star's harassment of Dushku was an isolated incident for which he has apologized.
According to Variety, the network settled with Dushku, and even though Steven Spielberg's Amblin TV – who was producing Bull – decided to end their relationship with the show after Dushku made her allegations, Kahl says that people are still watching and the audience loves Weatherly.
"I can't speak for Amblin, but to us, it's a show that does very well," said Kahl. "It's a very popular show. More than 10 million people watch every week. Michael is loved by our audience, and even after these allegations came out, people continued to watch. It's a popular show we want to keep on our air, and it's a very good show as well."
Time's Up tweeted their own theory
After Variety published Kahl's comments, the Time's Up Organization – which insists on safe, fair, and dignified work for women of all kinds – tweeted the article and added the comment, "@CBS putting profits ahead of accountability for harassment and retaliation. Sound familiar?"
An unhappy fan tweeted her thoughts on CBS's explanation for keeping Bull on the air, writing, "These are horrible – and inexcusable – euphemisms."
CBS executives say that everyone at the network now undergoes leadership and unconscious bias training to provide a better work environment, and the network immediately investigates any claim that something is "askew" on one of their shows.
CBS Leadership is also taking courses
Kahl also revealed that the leadership at CBS have taken the same courses as everyone else at the network, but he can't guarantee that everyone has taken every single course. However, Kahl says they have offered the training to everyone and encouraged people to take the courses because there is a lot to learn, and it's good for everyone to be exposed to new ways of doing things.
Weatherly and Bull showrunner Glenn Gordon Caron also went through leadership training and coaching after Dushku made her allegation in a 2,300-word article she wrote for the Boston Globe.
Dushku slammed Weatherly, Caron, and CBS in her article, and she eventually received a $9.5 million settlement, which is the amount she would have been paid had she stayed on the show as a series regular for six seasons.
Dushku's article was a response to Weatherly and Caron talking about workplace harassment in a New York Times story.
The set of 'Bull' is now a positive work environment
Kahl told the press that Caron and Weatherly are taking responsibility, and as the head of the show, Caron is making the set a positive place to work. Now that everyone in the cast and crew has undergone training, Kahl says things are fine and he just visited the set last week.
Caron and Weatherly's leadership training was about setting a positive example for everyone in the workplace, and Kahl says that both Caron and Weatherly take it seriously, and they want to be strong, good, and fair leaders.
When reporters asked if CBS required Caron and Weatherly to undergo training, Kahl simply said that everyone agreed to it. And, when the question came up about what the decision to keep Bull says to other showrunners, Kahl said, "The expectation of our showrunners is very clear. They will run a welcoming set for everyone on it from top to bottom."