Michael Weatherly: Gibbs and DiNozzo Have This in Common on 'NCIS'
Michael Weatherly and Mark Harmon starred across from one another in NCIS for sixteen successful seasons. Weatherly played the wise-cracking Tony DiNozzo – frequently receiving slaps to the back of the head – who offered up humorous adolescent tendencies for much of his time on the show.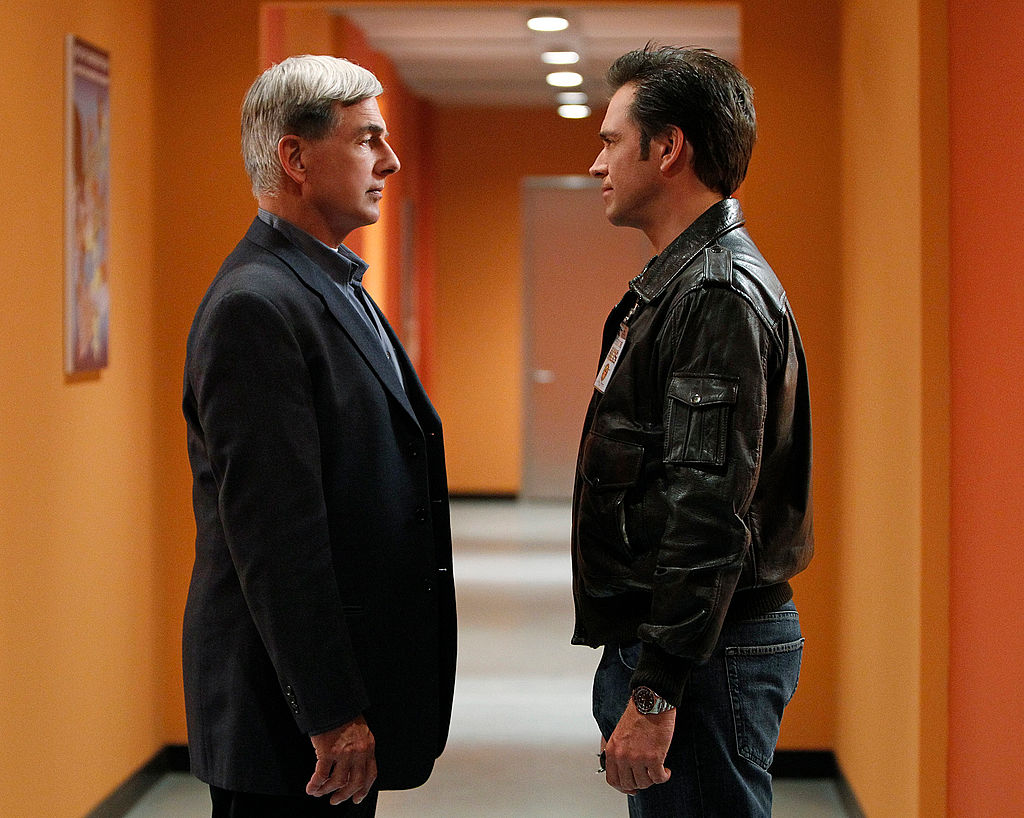 Unlike Tony DiNozzo, who never refused an opportunity to lighten the moment, Gibbs is a bit more somber, a bit more internally traumatized, and hardened from a life of loss. Gibbs is an extremely private individual who puts his work first and attempts to obey an endless list of "rules," as a means to protect himself and those around him. Yet deep down, he's got a heart of gold. 
Though on the surface, Gibbs and DiNozzo may appear to be drastically different individuals (especially during the early seasons of NCIS), Michael Weatherly explained that they have one important quality in common. During an interview with TV Guide, Weatherly discussed what connects the two characters, and why their dynamic is so captivating.
Michael Weatherly says Gibbs and DiNozzo are "both only children" 
During an interview with Michael Weatherly, TV Guide asked, "Every possible twosome on the show carries a certain intrigue, but maybe none more so than the mentor-mentee dynamic between Gibbs and DiNozzo. Do you agree?" Weatherly replied:
"It's why I come to work. The great gift of "Baltimore" was that I got to tackle Mark — given his real-life history [as a star UCLA quarterback]. Then I turned him over to cuff him and he punched me in the face! And yet it wasn't antagonistic. Those characters are both only children, I believe, and there's a loneliness to Gibbs. He's a sniper. He's somebody who's in his own world. And that's something with Tony, too. They line up a little bit, even though they're wildly, photonegatively different — you would think."

TV Guide
Working from Michael Weatherly's explanation, it's as if both parties cope with difficulties in a childish way – one uses humor, while the other uses aggression. When removing the outward expression associated with the internal conflict, their personalities "line up a little bit," no matter how disparate the two may appear at first glance. Both live in their own worlds and often struggle to face day-to-day hurdles (and their respective pasts). 
Weatherly is a Hollywood aficionado, resorting to movie references to slip away from tension; Harmon is overly focused on work, resorting to his career as a means to escape his isolated personal life. Different, but the same. 
Will Michael Weatherly ever return to 'NCIS?'
Now that Cote de Pablo has returned to NCIS, many fans feel it's only a matter of time until Weatherly reprises his role as Tony DiNozzo. Fans would love to witness their on-screen chemistry once more, but is DiNozzo's return in the cards?
Michael Weatherly has, more than once, stated that anything is possible when it comes to NCIS; however, he is a bit busy leading a series at the moment. Michael Weatherly is in Mark Harmon's shoes in Bull – another successful CBS original.
If Michael Weatherly were to return in the upcoming season, his appearance would likely be brief and entail a heartwrenching reunion with the mother of his child. The show would likely employ such a scene as the season's ending to catalyze a Ziva-Tony spin-off, but that is the best possible outcome. 
Weatherly has yet to confirm whether he will return to NCIS in season seventeen, but fans hope to see DiNozzo on the screen soon again. Who doesn't miss the head slaps from Gibbs, the chemistry with Ziva, and the playful relationship between he and McGee?