Michael Weatherly: 'NCIS' Writers & Cast Struggled With This Character
NCIS has seen its fair share of faces over the last sixteen seasons, virtually transforming into a revolving door of actors. Even presumed mainstays – Michael Weatherly, Pauley Perrette, etc. – don't stay forever. Newcomers arrive to get their feet wet (and their faces plastered across primetime). Old-school favorites – Jamie Lee Curtis, Maria Bello, Lily Tomlin, and more – come to make a splash, sitting in on the soiree for a few fun episodes (or seasons).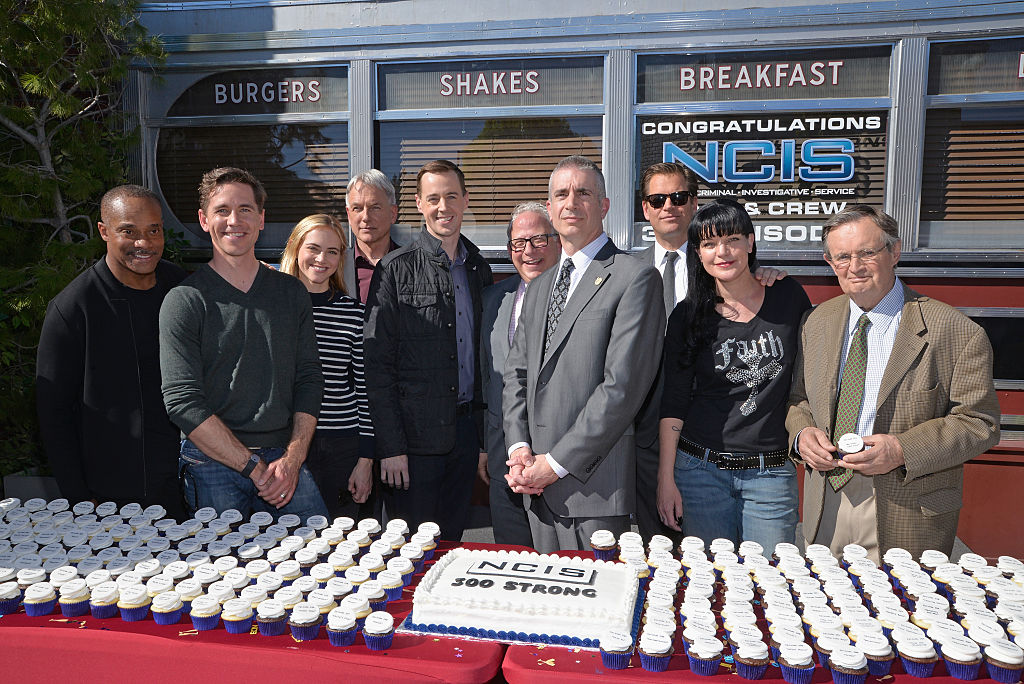 Because NCIS is often introducing new cast members, each addition doesn't go off without a hitch. While some mesh into the existing dynamic – adding intriguing interrelationships and captivating complexities to the series– others find themselves lost in the shuffle. Such turmoil rarely falls on the actors, as it is on the writers to create strong character arcs for each new member. However, it can be difficult to find the perfect potion when replacing pivotal characters.
Pauley Perrette, Michael Weatherly, and Cote de Pablo have all left NCIS. Though Pablo has returned to her career-catalyzing role, she was the first of the three to depart. Going on to explore opportunities outside the show's safety net – appearing in The 33 and The Dovekeepers – her exit from the series was one the show was afraid to face. CBS reportedly offered her quite the sum to stay; however, she could not be convinced.
During an interview with TV Line, Michael Weatherly discussed Cote de Pablo's replacement, Emily Wickersham's Eleanor Bishop, and why the character presented a challenge to the writers and the cast. 
Michael Weatherly on Emily Wickersham's Eleanor Bishop in 'NCIS'
During an interview with TV Line, Michael Weatherly admitted that Emily Wickersham's character wasn't easily incorporated. He explained that – in an attempt to stray as far from Ziva as possible – the writers and cast found themselves "between a rock and a hard place." When asked about Eleanor Bishop joining the NCIS team, Weatherly stated:
"…I would say one of the weirdest things about the whole season is that nobody seems to have noticed that she's attractive. And I don't mean Tony, I mean nobody. I think they were between a rock and a hard place bringing her in, because they didn't want her to be romantic in any way with anyone, yet they hired a beautiful woman. I think the producers and writers and actors, we've all been working to figure out, "How does the Bishop character work best?"

TV Line
Michael Weatherly admits to the sense of struggle that fans have been able to witness concerning Eleanor Bishop, as well as her relationship with the other team members in NCIS. The actress is beautiful, but she cannot be attractive; the character has to be different from Ziva, but just as impactful and captivating. So, the biggest question is: after all these seasons, have the writers figured out how she fits into the mix?
How Eleanor Bishop has changed since first appearing in 'NCIS'
Eleanor Bishop – when first introduced – was the girl who could draw connections between seemingly distant pieces of evidence. She was a clever character who sat on the floor with paper surrounding her, and solved the puzzle!
In primetime television fashion, she was given a quirk – a quirk that fans expected to become a quality. However, with time, this attribute vanished, reducing the character to just another agent on the team. Why this choice was made remains unknown; however, in trying to discover her "sweet spot" in NCIS, the writers eliminated a feature that may have worked in their favor with time.
According to fans, the NCIS writers are now trying to pair Bishop with Agent Torres. One NCIS enthusiast wrote, "if they would just knock it off with the Bishop / Torres bullshit, I think this season is leaps and bounds better than last season." Another fan chimed in to argue that the writers are going for a "Tony/Ziva vibe," which would just feel lazy and imitational.
As far as fans are concerned, despite being a few years down the road, the writers working on Bishop still haven't found her sweet spot.