Michael Weatherly Reveals the 1 Thing 'NCIS' "Does Best"
Michael Weatherly was a mainstay in NCIS from the show's bumpy start, up through its glory years. Portraying the wise-cracking – and often childish in temperament – Tony DiNozzo with a sense of ease, Weatherly quickly found his way into viewers' hearts. Thus, his departure was one of the show's greatest losses.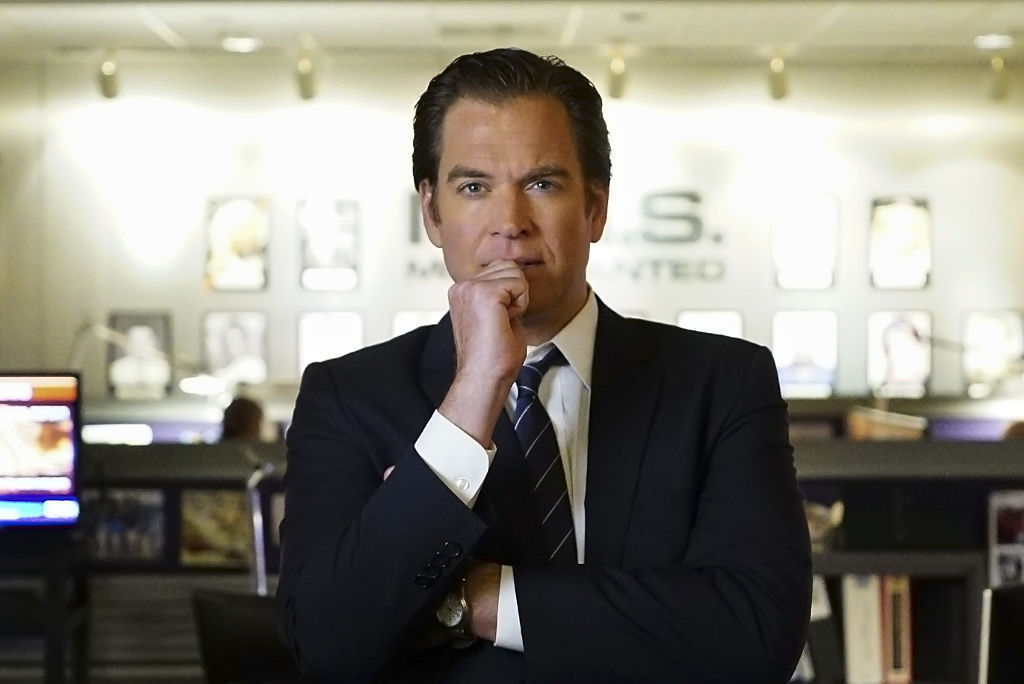 When Michael Weatherly left NCIS, the show lost approximately two million viewers in the following season, according to TV Series Finale. From DiNozzo's mentor-mentee relationship with Gibbs to his slow-boiling romance with Agent David, Tony boasted several captivating interrelationships and was an integral member of the NCIS family.
During an interview with TV Line, Michael Weatherly discussed NCIS, his character on the show, what it's like to star in a series that often introduces new cast members, and more. He even revealed what he believes 'NCIS' "does best."
Michael Weatherly talks 'NCIS:' the show's greatest attribute 
During an interview with TV line, Michael Weatherly discussed Tony's then-evolving relationship with Agent McGee. While the two started off as the "probie" (McGee) and Gibbs' second in command, the nature of their relationship evidently transformed as the series progressed. During the interview, Weatherly mentioned a specific conversation he had with Sean Murray (McGee), during which he realized one of NCIS' strongest qualities. Weatherly explained:
"Sean and just had lunch and watched [last week's] episode, which I think is one of the great episodes of our season. [Director] Dennis Smith did a terrific job. Again, he always just makes these great, great shows. It's fun and light, but also deep and moving and impactful. It's what NCIS does best, that balance of making you feel good and warming your heart but also making you laugh out loud, hopefully, a couple of times."
According to Michael Weatherly, NCIS is best at balancing heart with humor. The show makes you feel the characters' love, respect, and admiration for one another; however, it never veers too far into sentimentality. Just when things start to get a little too intense, DiNozzo comes in with the comic relief, or Gibbs enters with a head slap.
In Michael Weatherly's eyes, NCIS has remained successful because it knows how to strike the proper balance between dramatic suspense and comedic splendor; too much of the former, and the show is deemed "too heavy;" too much of the latter, and the show becomes a mockery of itself. 
Will Michael Weatherly ever return to 'NCIS?' 
Michael Weatherly left NCIS in 2016, three seasons following Cote de Pablo's departure, and went on land the lead role in Bull. given that Michael Weatherly is currently the face of a different CBS hit procedural, he may not have the time to return to NCIS in any large capacity.
A cameo appearance is possible; however, anything more could damage his career, for Weatherly is on the up and up. Returning to his career-catalyzing role may be interpreted as a risk-averse move in an industry that favors the brave. 
Weatherly may also wish to consider spreading his wings; he should step away from the quick-tongued, comedic guy (who can also be serious when the time demands), and try something new.
Weatherly does boast some solid name recognition, and he has been tossed up when discussions concerning the next James Bond arise; however, he may not be "at that level" just yet. While fans would love to see Weatherly return to reprise DiNozzo and jump down the rabbit hole with David once again, it may just not be in the cards. However, the actor has said he would return when the time is right; thus, the fallout of season seventeen is anybody's guess.