Michael Weatherly Says 'NCIS' Is These Two Shows Combined
NCIS – bringing heart, humor, suspense, and internal conflict to the table with each episode – has captivated viewers for sixteen successful seasons. Recently renewed for season seventeen, following the return of fan favorite Cote de Pablo as Ziva David, the show's ratings just keep climbing.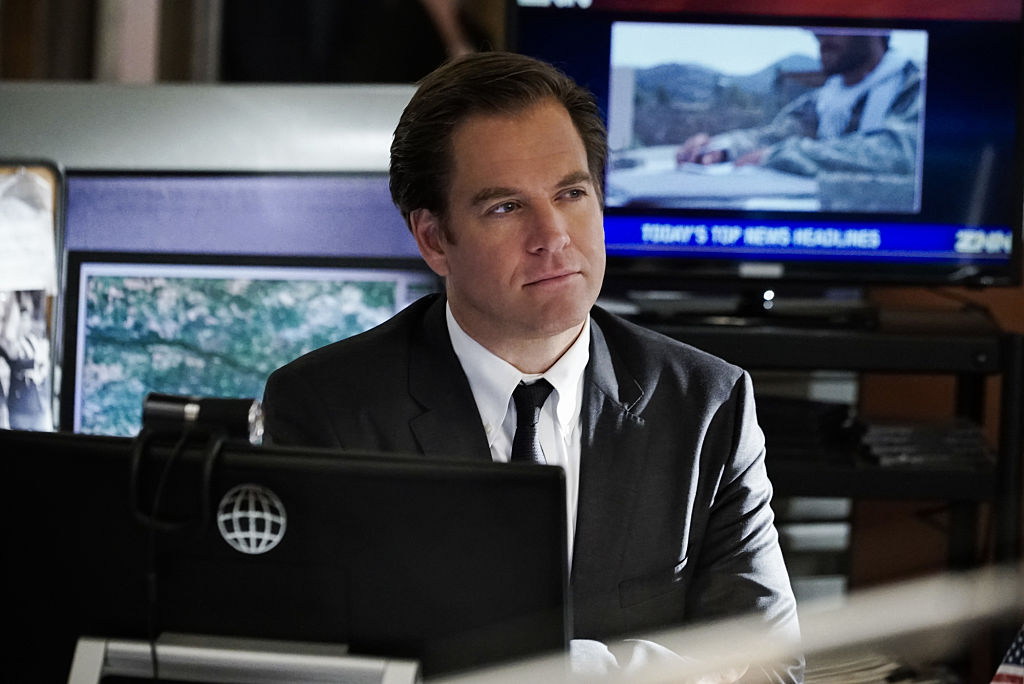 As the most-watched scripted series on TV, NCIS, whether knowingly or not, has found the secret to television longevity. While several of the former leading stars have come and gone, the show managed to withstand each departure with grace. Pauley Perrette left, Cote de Pablo exited, and Michael Weatherly left, yet the series never faltered.

Either the above actors' replacements (and their subsequent narratives) remain strong enough to keep viewers watching, or everyone is tuning in for Mark Harmon's Agent Gibbs. Regardless, the show keeps on kicking. Though Michael Weatherly departed the series in 2016, fans are hoping he will reprise his role in the CBS hit now that his romantic interest is back on the team.
During an interview with The Futon Critic, Michael Weatherly discussed NCIS, his character, and how people perceive the hit show. And maybe, in discussing the show's similarities to two other major TV hits, he discovered the secret to 'NCIS' success.

Michael Weatherly compared 'NCIS' to 'Scooby-Doo' and 'M*A*S*H'

Michael Weatherly was asked, "How do you think people who have never seen 'NCIS' perceive it?" He stated:

"NCIS is sort of [promoted as] "The Unit" meets "CSI" when clearly, to my way of thinking, we're more like "Scooby-Doo" meets "M*A*S*H." You know, it's like we have a mystery van and we go around, and if weren't for those damn teenage kids! [Laughs.] And then Klinger wearing a dress trying to get the Section 8, we've got some kookiness."


The Futon Critic
Whether or not devoted NCIS fans would agree with this statement is another story. However, Weatherly is focusing on the show's humor, as well as its strong attention to the varying character dynamics at play.

NCIS succeeds because, at its core, it's about relationships and life: what it takes to gain trust, maintain trust, establish a bond, and create a sense of family. The show is successful because it takes serious crimes, yet perfectly sculpts moments of comic relief (moments DiNozzo greatly contributed to while on the series).
While the combination of Scooby-Doo and M*A*S*H may seem bizarre, both shows are iconic in their own right, and those behind NCIS should view such a statement as a compliment. If NCIS grows to a comparable level of recognition, it will make an impact that will far surpass its years on the air.
Michael Weatherly on how other countries perceive 'NCIS' differently

During his interview, Weatherly explained that NCIS is promoted differently in other countries, and, as a result, people in France often feel the show is "making fun of CSI." He explained:

"It's because they just get the material and then cut their own internal promos country by country. So they just have fun with it, it's not imposed. I think what ends up happening in the U.S. is CBS as an entity has their identity and it's programmed to such a way that they don't want anyone going outside of what it is."


The Futon Critic
In short, it's a bit of a free for all in other countries when it comes to promoting NCIS. Promotion weights heavily on perception. Promote something like a comedy, and it will be funny. Promote it as a drama, and it will be seen as such. But to Weatherly, NCIS will always be Scooby-Doo meets M*A*S*H, regardless of the US promotional efforts aiming to depict the series as more serious that it may be.