Michael Weatherly's Harassment Allegations Didn't Stop Fans From Watching His Show
Why does Michael Weatherly still have his job on Bull, even after highly publicized sexual harassment allegations by Eliza Dushku? A CBS executive has said it's because a lot of people still watch the show, and because they like to watch Michael Weatherly in it.
Television is a business that answers to the dollar first, but the remarks aren't sitting well with some fans. Others continue to defend Weatherly and the show, saying the actor has apologized for his misdeeds.
We'll break down what's going on now, and how this all came about.
What the CBS executive said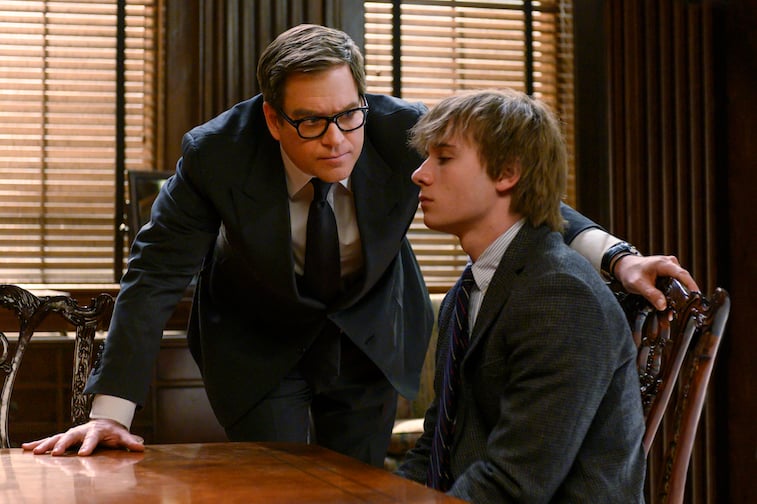 TV Line reported that CBS entertainment chief Kelly Kahl addressed the controversy this week on a summer press tour, saying "What we found was in Michael's case no complaints, incidents, during his time [on NCIS]," and that Weatherly was "remorseful and apologetic" about his actions toward Dushku when she was on Bull.
The network had paid Dushku $9.5 million after she leveled sexual harassment claims against Weatherly, with the actress further alleging that her complaints got her fired from the show.
CBS faced harsh criticism for their actions, arguing that Weatherly should have been fired. Steven Spielberg's production company, Amblin Entertainment, severed ties with the show.
Kahl said this week, "I can't speak for Amblin, but to us, it's a show that does very well."
The show averages 6.7 million viewers with season 3 down from season 2 by 40 percent, according to TV line. After the allegations became public, the ratings went down, but only by 4 percent.
"It's a popular show. Michael is loved by our audience," Kahl said. "Even after these allegations came out, people continued to watch."
What happened between Weatherly and Dushku?
Dushku has not responded to the executive's statements, but she had a lot to say about the situation in an editorial she wrote for the Boston Globe. Tapes submitted to the investigators revealed that Weatherly offered to take Dushku to a "rape van," talked about wanting a threesome with her and repeatedly called her "legs."
Although the network settled, Dushku wrote, "this wasn't just about money; I wanted a culture change. A significant settlement condition was my requirement that CBS designate an individual trained in sexual harassment compliance to monitor Weatherly and the show in general."
CBS has contended with allegations of a toxic culture, particularly when top executive Les Moonves stepped down after numerous harassment allegations. People have also cast suspicion on the network for its handling of NCIS star Pauley Perrette's complaints against Mark Harmon.
In his apology, Weatherly said, "After reflecting on this further, I better understand that what I said was both not funny and not appropriate and I am sorry and regret the pain this caused Eliza." Kahl also noted Weatherly and Bull producer Glen Gordon Caron are undergoing "leadership coaching" that involves "how to set a positive example for everybody."
How fans have reacted
Some fans on the TV Line article sided with Weatherly. One said "The fact that he was remorseful and apologetic speaks volumes about Weatherly. It is time that if those that are guilty to accept responsibility, apologize and become better. Blackballing people doesn't SOLVE anything."
But another fan responded, "Sure it does. It sends a message that this behavior won't be tolerated, and if you do it, no matter how successful your show is, you're done. CBS just said that because he's sorry (that he got caught) and because tests ratings weren't affected and they were still making money, that everything is just A-Okay.
No matter where you stand on the matter, Weatherly and Bull will be back this fall. A premiere date has not been announced.