'Counting On' Fans Say Michelle and Jim Bob Duggar Are 'Horrible Parents'
Michelle and Jim Bob Duggar raised their children very differently from most American families. The two have 19 children and live a lifestyle based entirely on their religion. Though nobody necessarily gives them flack for being religious, the intense rules and traditions with which they raised their kids have caused some to raise an eyebrow. And it's led Counting On fans to question their parenting skills entirely.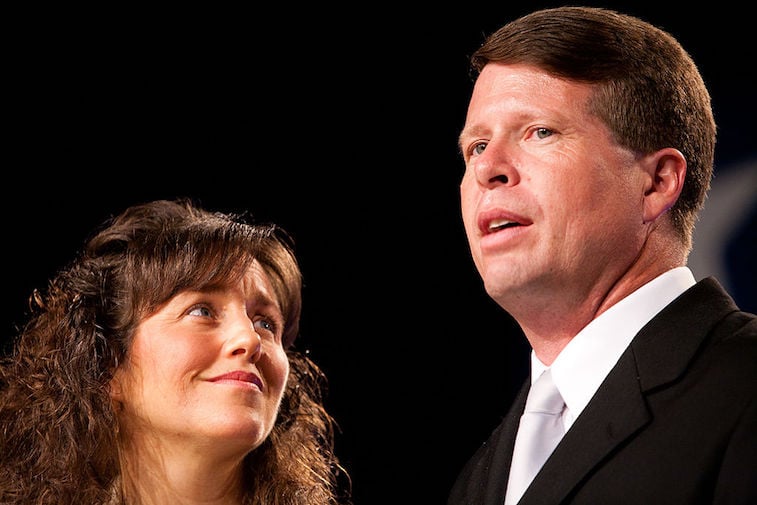 Jim Bob and Michelle were very strict about the way their kids could dress
Growing up, the Duggar children (specifically, the Duggar daughters) could only wear very specific clothing. The daughters wore long denim skirts that hid all of their curves. This was because jeans or tight pants of any kind would show off the girls' curves, which might bring temptation to the men around them. Short dresses and tank tops were avoided, and the kids never went to the beach, since bathing suits showed far too much skin. Most of the dress code stemmed from making sure the girls didn't entice any men they weren't going to marry. The kids also weren't allowed to dance, since it promoted promiscuity.
The two didn't let their children date — only court to marry
Michelle and Jim Bob's kids were never allowed to explore their emotions. The kids couldn't date people; they were only allowed to court with the intention of marrying. For the most part, every Duggar has married the first person they court, with the exception of Josiah Duggar, who courted one other girl before meeting and marrying Lauren Swanson. The Duggars also couldn't go on dates with the people they were courting unless there was a chaperone to makes sure that no intimate behavior occurred. They were only allowed to give side hugs until they were married, because full-frontal contact could promote intimate thoughts.
Some fans have called them 'horrible parents'
Though plenty of people watch Counting On, not everyone agrees with the life Michelle and Jim Bob have created for their children. Fans of the show took to Reddit to discuss which cast members they don't love, and many of them expressed distaste for Michelle and Jim Bob. "They're absolutely horrible parents and hypocrites," one Reddit user wrote. "[Michelle and Jim Bob] cared more about breeding and social status than they did about the safety, security, and care of their kids," another user added. "They have no real relationship with their kids." Users' comments seem to be based off all of the rules and strict beliefs Jim Bob and Michelle have instilled in their family.
Some of their kids are following in their footsteps while others are breaking away  
Now that some of the children are grown, we're seeing a bit of what they are like as parents, too. Some are following exactly in their parents' footsteps. Jessa Duggar has had three kids in less than five years, and Jill Duggar homeschools her two kids and doesn't have a television in her home. On the other hand, other Duggars are less strict. Jinger Duggar and Jeremy Vuolo appear to be living as close to a "normal" American life as possible. And so far, John David and Abbie Burnett have not announced a pregnancy (they wed almost nine months ago), which shows they're taking their time with having kids — something abnormal in the Duggar family.