Michelle Williams: How Much Is the 'Fosse/Verdon' and 'Brokeback Mountain' Star Worth?
Compared to most first-rate actors, Michelle Williams keeps a low profile. Just how low? When the Brokeback Mountain and My Week With Marilyn star got married to Phil Elverum in 2018, no one knew about it until she mentioned it to Vanity Fair in an interview.
"Obviously I've never once in my life talked about a relationship," she told the magazine. However, she felt good enough about her relationship to discuss it in the interview. (Williams and Elverum have since split.)
Yet she does not mind entering the spotlight when the issue matters to her. After discovering she earned under $1,000 for re-shoots Mark Wahlberg earned $1.5 million for on the same film, she became — along with friend Jessica Chastain — a vocal advocate for equal pay in Hollywood.
But Williams mostly speaks through her work. In FX's Fosse/Verdon, she's delivered another performance that will garner her nominations and, possibly, a Golden Globe to keep her other one company. Here's a look back at Williams's career and her estimated net worth.
From 'Dawson's Creek' to 4 Oscar nominations and a lead in 'Venom'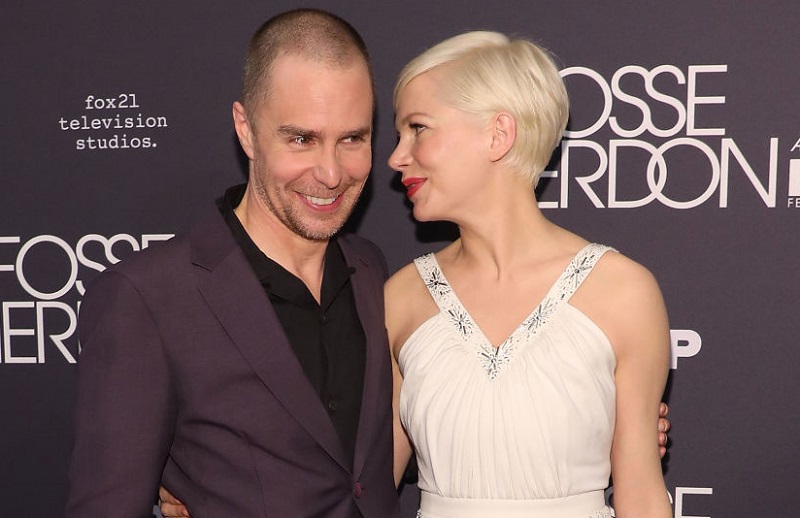 After leaving home at the age of 15 to pursue acting, Williams learned to become independent the hard way. In interviews, she seems to regret that decision on some level, but she made the most of it professionally. When she landed a lead on Dawson's Creek, she had her ticket to major film auditions.
Her work in independent films led to her breakout performance in Brokeback Mountain (2005), for which she earned her first Oscar nomination. (Williams met Heath Ledger, who is the father of her daughter, on the set of that film.)
More Oscar nods came for Williams for her work in Blue Valentine (2010), My Week With Marilyn (2011) and Manchester by the Sea (2016). These days, she says that purity is not as important to her as it was when she was younger. (Williams turned 38 last September.)
That's how you saw her co-starring in Venom with Tom Hardy. She told Vanity Fair she's "started to adjust my thinking about … how to make a life, how to support a life." She's definitely gotten started on that front already.
Williams has a net worth estimated at $16-20 million.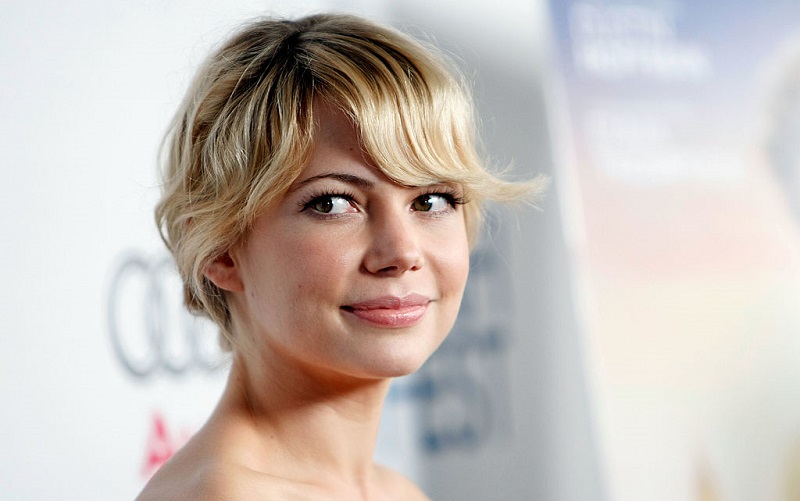 While she might have passed on a superhero movie a few years earlier, Williams has a new approach these days. "You know, if something like Venom works, it's life-changing," she told Vanity Fair. (For the record, Venom worked quite well.)
Several years ago, Celebrity Net Worth estimated Williams's fortune at $16 million. Since then, roles in I Feel Pretty and Fosse/Verdon (in addition to Venom) have kept significant paydays coming in for the actress.
Meanwhile, her position as a face of the equal-pay movement will only help her boost her earnings in the near-future. At a rally in early April, she said she's now getting paid what her male co-stars were.
As the budgets of her movies catches up with the stature Williams holds among critics and her peers, she'll continue adding to her fortune. In 2019, that likely exceeds $20 million.
Check out The Cheat Sheet on Facebook!