'Big Brother' 21: Is There a Showmance Developing Between Michie and Kathryn?
In Big Brother Episode 3, the first significant alliance, Gr8ful, was established and it includes Jackson (Michie), Jack, Nick, Tommy, Bella, Christie, Holly, and Analyse. Ovi almost exposed their pact. However, four members of Gr8ful made a side deal with him. Also, the contestants were introduced to Whactivities and had the option of choosing between chaos, panic, and nightmare categories.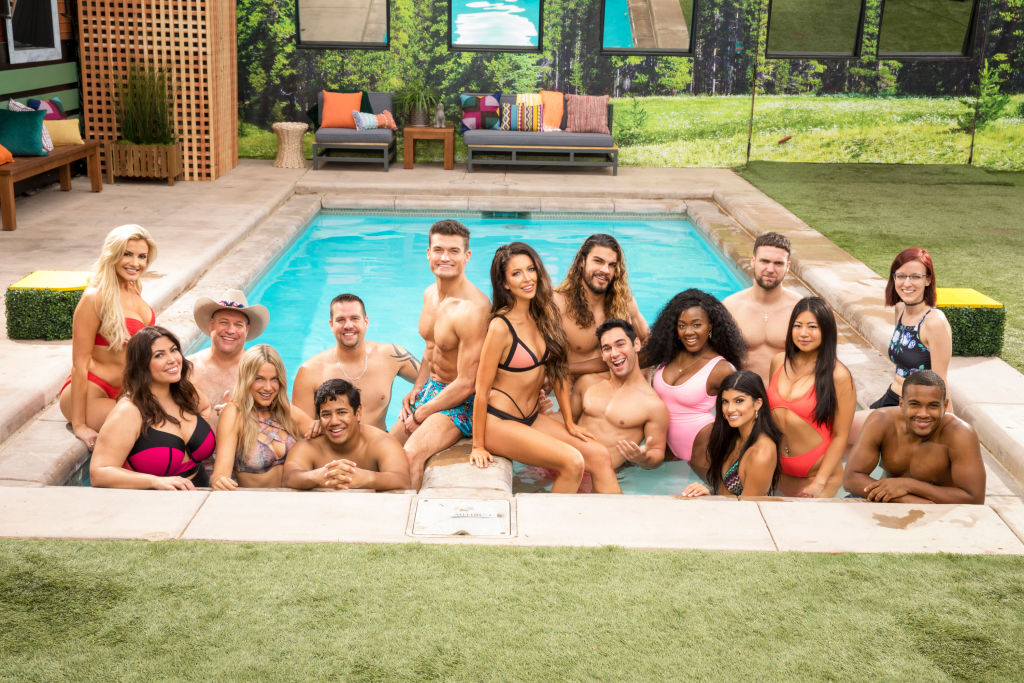 The following episode picks up with Michie and Kathryn possibly forming a showmance, even though the two refuse to refer to it as that. Also, Christie struggles with her Head of Household duties and considers deciding against her alliance. What does she end up doing? Keep reading to find out!
The Michie and Kathryn 'Big Brother 21' showmance
Viewers watched the two cuddle in a hammock and spent the night together in Big Brother Episode 4. Michie and Kathryn both made sure each other, and the audience at home understand that they are not a showmance. However, Michie doesn't like sleeping alone.
Christie and Bella, both also in Gr8ful, knew that Michie and Kathryn were still awake, and hanging out together in the kitchen. She told Bella that Kathryn was focusing more on building a relationship with Jackson than the competition. Therefore, she wants Kathryn out of the house, even though Gr8ful discussed backdooring Kemi.
Kathyrn competed in the Veto Challenge
For the first Veto challenge, Big Brother Season 20 winner, Kaycee Clark, returned to host "Food Fight." The campers had to catch her favorite foods while being pelted with other edible things, and they earned points based on how many items they caught.
Kathryn should have taken Christie's advice and went to sleep earlier the night before because she finished with zero points. She needed to win this Veto to save herself, because Christie, Head of Household, declared her as her real target.
Michie's alliance wants to back door Kemi
Jack met with Christie and told her to backdoor Kemi because he thinks she's the most dangerous. However, Bella and Kemi are friends, and she likes talking crap about the other contestants with her. So, Bella asked Nick to talk to Christie about keeping Kemi in the house and send Kathryn home instead.
When Jack explained to Christie and Michie how the next four weeks would play out, Christie considered it a red flag. She said she could make her own decisions and felt like Jack was using her to do his dirty work. Christie then talked to Nick when he asked her about Kemi, and she admitted she felt like Jack was manipulating her.
Therefore, Christie talked to Jack alone to figure out what's best for her to do personally. Jack continued to bully her into backdooring Kemi, which upset Christie.
She cried to Tommy and Nicole and told them she genuinely likes Kemi and believes it's too soon to backdoor someone. They didn't give her much advice, so she cried to Sam, the Veto winner. He already said he's going to use the Veto on Cliff, so he suggested she put up Jack or Ovi. Sam saved Cliff at the Veto Ceremony, therefore Christie took his advice and nominated Ovi because "he's a mystery."
Watch Big Brother Tuesdays, Wednesdays, and Sundays at 8 P.M. EST!