What 'Midsommar' Creator Ari Aster Wants Viewers to Get From the Film
Last year, Ari Aster's Hereditary was the horror thriller to see for the summer. This year, he's taking audiences on a sunshiny, idyllic walk into Sweden that descends into madness. Your old thoughts about midsummer nights being dreamy will be corrupted with Midsommar.
You thought that decapitation scene in Hereditary was traumatic, right? In Midsommar, Aster delivers more shocking moments like that by introducing us to a different cult, emotionally stunted characters, a new breed of joy, death, and tradition. Broad daylight rules in this film, and in various interviews, Aster provided some telling insight into how he shaped this story, and where he wanted to take fans on this horrific journey into the Swedish countryside. Be warned, there are spoilers ahead.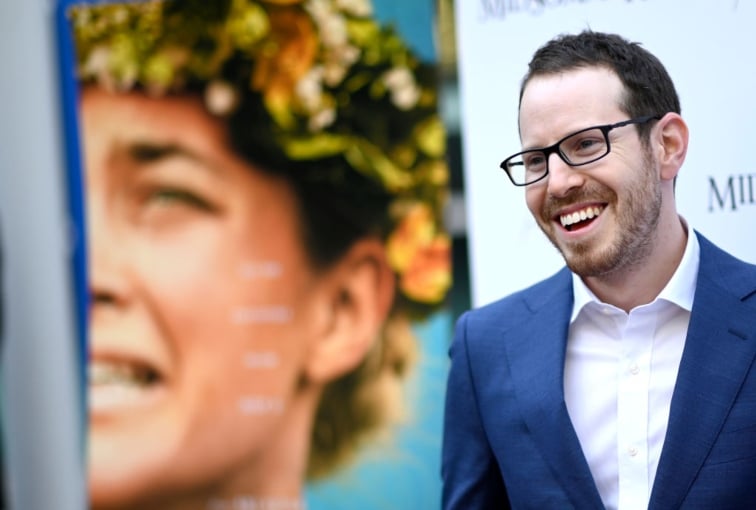 Why 'Midsommar' is meant to be so disturbing
There isn't one way to sum up Midsommar, and reviewers are just as varied in their reactions, with some calling it a "bad psychedelic trip," "enjoyable," "cringey," "funny," or "confusing." Aster had a purpose when he decided to set the movie in a whimsical, sunny backdrop, a sharp contrast to its dark tone. If there's one thing he wants viewers to understand, it's that Midsommar is Dani's story. The protagonist is searching for a way to process her grief while simultaneously finding a way to emotionally extract herself from a bad relationship.Actually, everyone is searching.
When speaking with The Atlantic, Aster described the tale as "folk horror, but being given to you with the trajectory of a high-school comedy. It's about a girl who everyone knows is with the wrong guy, and the right guy is under her nose."
But there are rituals, sacrifices, eerie music, and a dreamy landscape where the village dwellers operate by their own set of rules. In the midst of the beauty of the place, there is death. Aster told Vox he wanted this movie to be a fairy tale with horror elements:
"At the same time, this is a fairy tale, and they really are exactly what Dani needs. For better or worse, this is a wish-fulfillment fantasy. This is truly a spoiler, but: We begin as Dani loses a family, and we end as Dani gains one. And so, for better or worse, they are there to provide exactly what she is lacking, and exactly what she needs, in true fairy tale fashion."
Which traditions and films influenced Aster
With a name like Midsommar, it harkens back to ancient (and present-day) pagan traditions that revere the midsummer time of year. It's a time of rebirth, dance, renewal, celebration, and fertility, too. Aster shared that he studied modern-day and old midsummer folklore of Sweden and other parts of Europe, ancient rituals, and Viking customs. It's evident.
One of the things he's gifted at is using crafty cinematography that helps to tell the story. He wanted the world of Midsommar to feel dream-like and surreal, and shared with The Hollywood Reporter that he cites the work of filmmakers Emeric Pressburger and Michael Powell as influences, but also other creatives such as Joseph Losey, Joel-Peter Witkin, and Shohei Imamura. Such influences helped him magnify the psychological and environmental aspects of the film.
Fans can catch Midsommar in theaters right now, but be prepared to be scared, grossed out, or amused by what you'll see. It's not as gory as Hereditary, but the emotional gravity of the main character's story might keep you up at night—and during the day.