Why 'Bachelor' Fans Are Upset With Mike Johnson's Comments to Keke Palmer
Another day, another relationship spawned from The Bachelor franchise. Although most fans were sad to see Mike Johnson go without The Bachelor title, it seems The Bachelorette and Bachelor in Paradise alum is discovering his own path to love. Recently, the 31-year-old revealed he has been casually dating singer Demi Lovato. And now, Johnson seems to have his sights on host Keke Palmer. However, while viewers are rooting for Johnson, the way he went about it rubbed some members of the fandom the wrong way.
Johnson asks out Palmer on a date when discussing 'The Bachelor' franchise on 'Strahan, Sara & Keke'
When speaking with Michael Strahan, Sara Haines, and Palmer on Strahan, Sara & Keke, Johnson was asked about his relationship with Lovato. And it seems Johnson dodged the question by redirecting the topic of romance back to Palmer.
"I made a mistake. I don't like dating in public," Johnson said. "But if I were to ask you if we could go on a date in the public." The Bachelor franchise star trailed off, turning towards Palmer as the morning show crowd burst into cheers.
Meanwhile, Palmer stared off into the audience, wide-eyed with shock. "What's the next question, what's the next question?" she exclaimed. "Michael, you've got the next question! It's time for you to ask the next question!" But, Palmer's co-hosts jokingly ignored the 28-year-old and turned their heads off to the side.
Jokes aside, Strahan gave Johnson a warning after the crowd calmed down. "Mike, let me tell you something. Demi's my girl, I love this one here too now," Strahan said, gesturing towards Palmer. "You mess up and I'm coming for you. You don't want that."
That said, it appears Strahan and Haines wouldn't mind seeing Palmer and Johnson together. "But, we will say y'all look real good together sitting there, I ain't gonna lie to you," Strahan said.
"We approve," Haines agreed.
But, in the end, Palmer had the best response. "Ladies, I'm at work. I'm at work, guys," she stated defiantly.
Bachelor Nation responds to the 'Bachelor in Paradise' alum's comments to Keke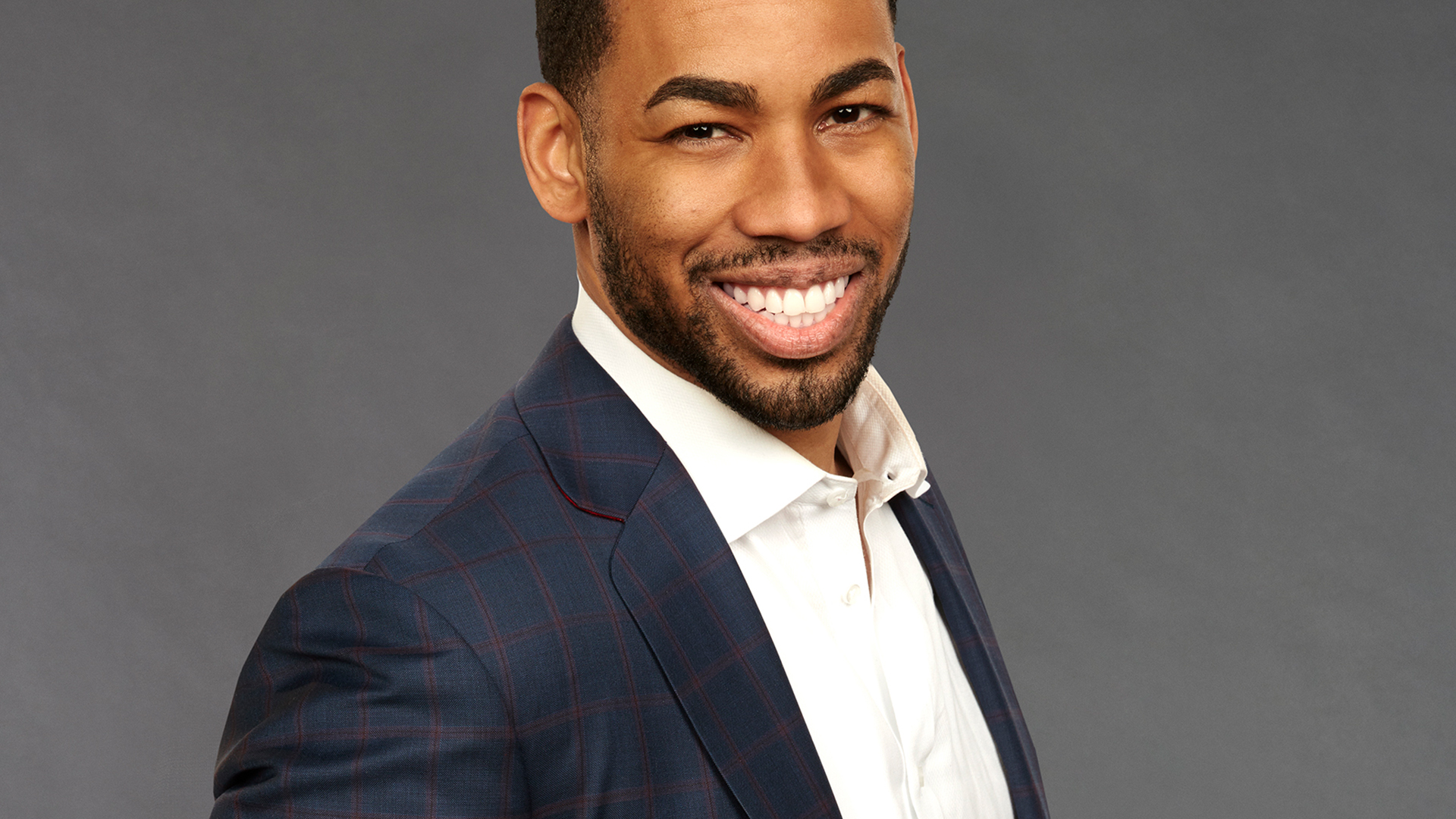 Following the interview, 'Bachelor in Paradise' alum met with mixed comments. Some saw the segment as endearing. Meanwhile, others applauded Palmer for standing her ground.
"I'm LOVING the fact that Keke checked Mike and wasn't here for his mess," a fan tweeted.
Nevertheless, the moment between Palmer and Johnson had Bachelor Nation debating a much grander issue involving the harassment of women in the workplace.
"I know this was supposed to be a cute moment and all, but when will these men stop embarrassing women at work?" politics and pop culture writer, Heather Gardner, shared on Twitter. "Keke was a good sport and genuinely didn't seem bothered, but another woman may not have had the same reaction. Show some respect!"
Meanwhile, other fans delved deeper into why they were uncomfortable with Johnson and Palmer's interaction on Strahan, Sara & Keke.
"Maybe Mike is really just trying to flatter her but she is there for work," a Redditor shared. "The men I work with don't understand my frustration when I tell them that a vendor/customer hit on me because they think I should just take it as a compliment but I am just trying to work and get my work done."
"I think men don't understand how often women get trapped by men asking them out and how anxiety-inducing it is," another fan explained. "I loathe being asked out at work because like…I can't leave! I have to be there and be professional. If a woman is in a position where she can't easily extricate herself from the situation, leave her be."
Palmer's response on social media
It seems Palmer is in on the joke, according to her social media. After the segment aired, the host posted a few memes on Twitter featuring clips of her stunned face when Johnson asked her out on a date.
Palmer also addressed the awkward moment on Instagram. She posted the full clip with Johnson, captioning the photo, "Even at the workplace." The singer and actress then added a hashtag confirming she turned Johnson down. "I'm taken by my job," it read.
Although Johnson's interview on Strahan, Sara & Keke appeared to be lighthearted and Palmer looks like she's playing along, the discussion brought forward by the segment is valid. Women in the workplace can be put in uncomfortable situations by men, even unintentionally. And it's about time we started recognizing that.
But, if there's anything Bachelor Nation knows about Johnson, it's that he's willing to learn. Recently, Johnson admitted he messed up when revealing too much about his relationship with Lovato. However, he acknowledged his faults and chose to fix his actions moving forward.
"I truly don't like speaking on certain things. I'm getting in trouble with my homeboys right now about it. I'm learning. I'm still a human being," Johnson told Us Weekly. "I'm not perfect. I've messed up in the past. They say geniuses learn from the mistakes of others and intelligent people learn from their own mistakes. I'm not a genius. I want to be intelligent. Therefore, I messed up and I'm going to try not to let it happen again."
Check out Showbiz Cheat Sheet on Facebook!