Calling All Mike Johnson Fans: You Need To See This Music Video The 'Bachelorette' Alum Starred In
Bachelorette fans know there's no better man to play the role of "love-struck boyfriend" in a music video than Mike Johnson.
Though Johnson wasn't named the bachelor, to many fans' dismay, it looks like he's up to plenty of other fun things as of late.
Johnson stars in 21-year-old Bailey Bryan's latest music video for her song, "Where We Started." According to Bryan, when it came to casting a "really cute boy," she and her team couldn't pass on the Bachelorette alum.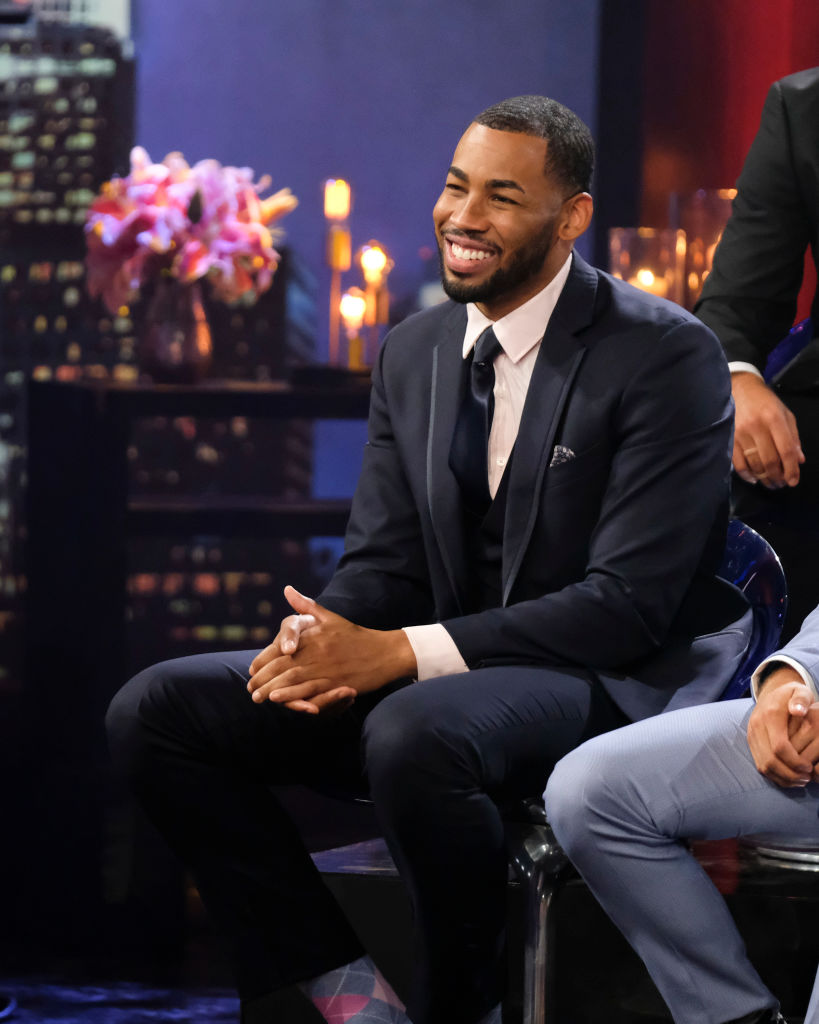 "His vibe is exactly what was needed," she told People.
"He couldn't have been easier or more fun to work with," she says. "It was the best day!"
Though Johnson did a great job in the final product, he says he was initially "unsure of how everything would go." Apparently, it was his first ever music video. But Johnson says Bryan was supportive from the get-go and put him at ease.
"I just felt honored to even be in her video," he told People. "Then I saw her talent in person … that woman is going places!"
Mike Johnson in the 'Where We Started' music video
"'Where We Started' is a song that is both hopeful and heart-wrenching at the same time, but shooting the video for it was pure joy!" says Bryan. "I grew up enamored with all things rom-com and Taylor Swift music videos, and the concept for the video was basically a romantic montage with a really cute boy that puts you all the way in your feels when you watch it."
"As a teenager I dreamt about having my own moment like that with one of my songs someday, so it was really exciting to create my own interpretation of that and to showcase the range of emotions this song represents for me," she adds.
The video shows Johnson and Bryan alternating between fighting and being in a good place. In one shot, they're lying in bed, cudding, in the next, they're sitting at a train station on opposite sides of the same bench refusing to look at each other.
"I see stars when I look at you," Bryan sings.
We empathize. It's easy to see stars when you're looking at Mike Johnson.
Mike Johnson's fans react to the music video
Johnson posted the video to his Twitter and, of course, his fans are flocking to the comments to show their support.
"You go Mike Just awesome!" responded one fan.
"Great job Mike!" wrote another.
"You're a natural!" exclaimed another.
And, of course, one fan couldn't help but suggest a future collaboration of the same nature between Johnson and his recent flirtation, Demi Lovato.
"D*mn Demi lobato should have made a music video with him…"
As of September 29, Mike Johnson and Demi Lovato are still dating
As of Johnson's episode of the Almost Famous podcast that debuted September 29, the Bachelorette alum says he and Lovato are still dating, so maybe a music video feature isn't too far-fetched after all.
"We've gone on more than one date," he said on the podcast. "I like her tattoos—we both have a lot of tattoos. Demi has more than me. And, uh, she kisses really well."
"I'm all about her, too. She definitely was the aggressor, you know, I find it incredibly sexy. I love that, like, 'Come at me. You want me, come at me.' I want you, I'm [going to] come at you. I'm coming at her as well," he continued.
Read more: 'Bachelor In Paradise': Kevin Wendt and Astrid Loch Want An 'Intimate' Wedding