Mike 'The Situation' Sorrentino and His Wife Lauren Are Trying Again for a Baby After Miscarriage
Mike "The Situation" Sorrentino and his wife Lauren are healing after a devastating loss earlier this year. The couple — who have been open about their desire for "Baby Situations" — revealed during a November 18 interview with Good Morning America that Lauren had experienced a miscarriage in October. But despite their heartbreak, the Sorrentinos say they are moving forward and hope to have happy news to announce soon. 
Lauren got pregnant the night Mike returned home from prison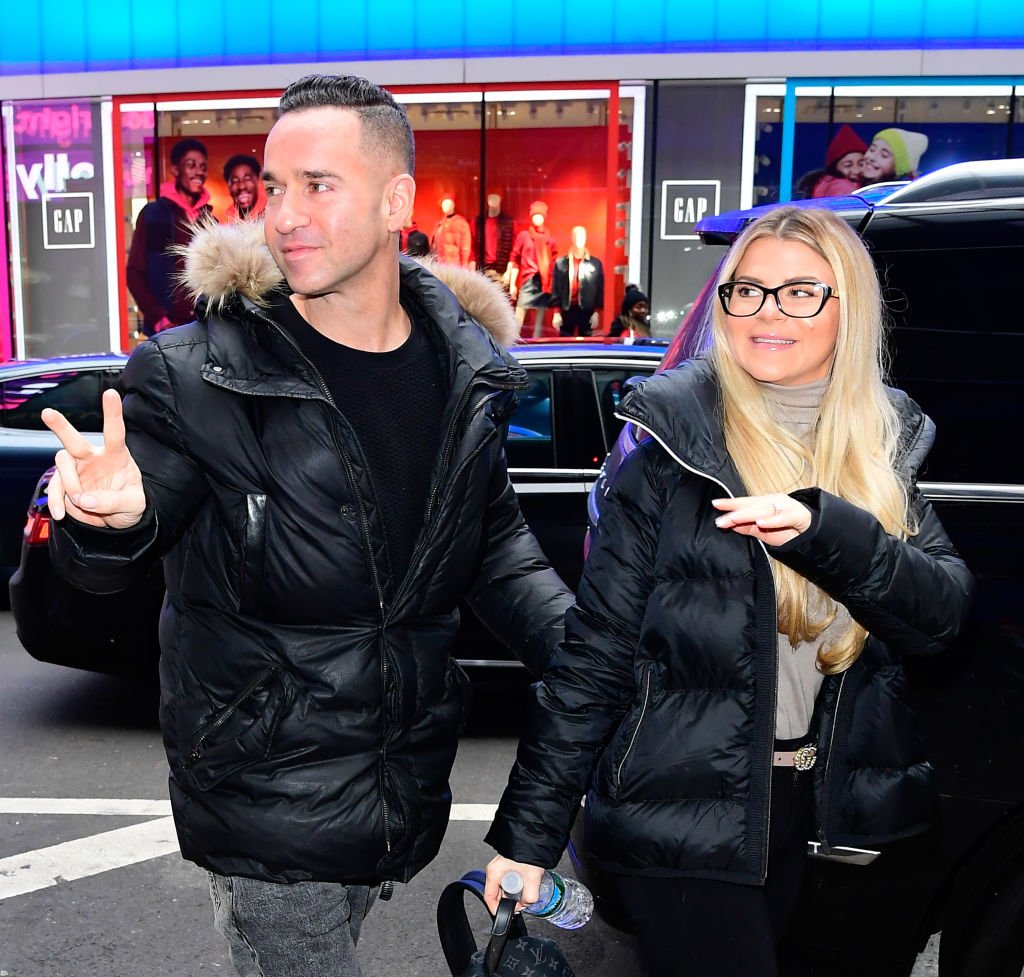 Lauren and Mike, who have dated off and on since they were in college, married in November 2018. A few months later, Mike reported to prison in upstate New York to serve an eight-month sentence for tax fraud. After his release in September 2019, the couple didn't waste any time in trying to start a family. 
"The night he came home we actually conceived," Lauren shared during a "Strahan, Sara & Keke" segment on GMA. The couple was overjoyed. 
"When I found out we were pregnant I felt like this is why we went through all these challenges for years and that this was our time and it was our blessing," Lauren added. In addition to Mike's time in prison, the pair also had to deal with Mike's substance abuse and recovery. (He has been sober for four years.) 
A 'heart-wrenching' loss 
Sadly, the couple's happiness was short-lived. A few weeks later, Lauren had a miscarriage. 
"[A]t about six and half, seven weeks I miscarried," she said. 
"It was hard. It was really difficult," she added. But she said she decided to open up about the experience, both to help herself heal and to let others who've had a similar experience know they aren't alone. 
"I didn't want to hold this in. I wanted to share it for other people going through it and just be honest so I can kind of heal through the process," she said.
The Sorrentinos are trying again for a baby 
Now, the Sorrentinos are trying to move past their loss and look to the future. Lauren credits her husband for supporting her through a difficult time, she said in an interview with Entertainment Tonight published November 25.
"We're doing OK," she said. "[Mike] leads our family by example, with going through our past tragedies and trying to pick ourselves up and dust ourselves off. I looked at him lost when this happened, like, 'I don't know what to do, I don't know how to recover from this.' And he just kept doing the next right thing."
Mike said that he and Lauren turn to their faith as they navigated a new, challenging situation.
"I said, 'Honey, we've been through some rough situations in life, prison, addiction. What did we do?' And pretty much what we did was we picked ourselves up, we dusted ourselves off, and went right back to the basics," Mike told ET.
The couple also shared that they are still hoping to have a baby.
"We're still trying," Lauren said.
"We're going to keep trying," Mike echoed. "We can't wait until that happens, and we're very excited to start that chapter, and we're moving forward."