Mike 'The Situation' Sorrentino Sits Down to an Epic Feast After Prison Release
No more prison food for The Situation. Jersey Shore: Family Vacation star Mike Sorrentino recently sat down to an epic feast to celebrate getting out of lockup. 
"Feast Mode 🍽 🍗" declared the 37-year-old reality TV personality in an September 16 Instagram post. Sorrentino just completed an eight-month sentence for tax evasion. 
The Situation chowed down on pasta and salad 
In an Instagram photo, Sorrentino — who is wearing a shirt that reads "Everyone loves Funfettis" — shows off some serious biceps as he sits at the head of a table laden with food. The spread looks like it included multiple pasta dishes, salad, an antipasti platter, vegetables, and chicken, among other dishes. No dessert was pictured, but we think the chances are good a Funfetti cake was served.
Sitting next to the Situation is Lauren Sorrentino, 34, his wife of 10 months. "Feast mode with a side of the gun show 💪🏼 💋" she commented. Also in the photo was a man that commenters thought might be Vinny Guadagnino's famous Uncle Nino. Some of the guests were drinking wine, but the glass in front of Sorrentino — who has been sober for more than three years — was empty. 
Fans are thrilled about the Sitch's return, and some are even demanding that he and Lauren get their own show. "MTV need to give your own spin off it's long overdue," one commented. "I agree, they're the cutest and most honest loving couple," another wrote.  
Sorrentino is excited to be a free man 
Now that he's out of prison, Sorrentino is looked forward to getting on with his life. "Living my best life with my beautiful wife," he captioned an Instagram photo of himself, Lauren, and their golden retriever Moses. 
"We are elated to finally close this chapter of our life," the couple said in a statement to ET after Mike's release from prison on September 12. "Thank you to our family, friends and fans for the continuous love and support during this time, it brought us so much peace and comfort."
"We look forward to continuing our life as husband and wife and working on baby situations!" they added. "We truly believe that the comeback is ALWAYS greater than the setback and we can't wait to show the world ours."
The Situation is ready to become a dad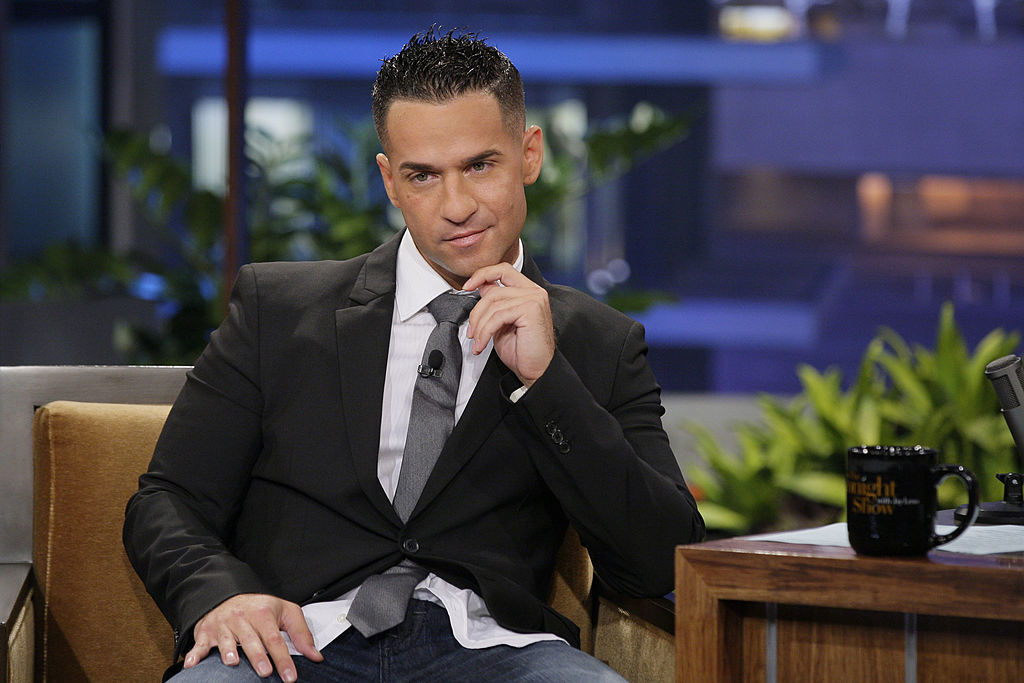 After his hard-partying 20s, the Situation has settled down with his college sweetheart and is ready to start a family. The couple have been talking about wanting to have kids since they got engaged in 2018, though Mike's prison stint temporarily put those plans on hold.
"We are both one of four kids, so I think we definitely think the more the merrier, but it gets expensive!" Lauren told People in May 2018. "So we'll have to see. Definitely more than one."
Earlier this year, Mike's friend and Jersey Shore co-star Paul "DJ Pauly D" DelVecchio joked that the couple was trying to get the baby-making process started while he was still in prison. "He's like, 'Lauren, catch.' …," he told Us Weekly, adding, "They smuggled out his sperm and gave it to Lauren."
Read more: Mike 'The Situation' Sorrentino Made a Very Interesting Friend in Prison
Check out Showbiz Cheat Sheet on Facebook!