Why Mila Kunis Believes Perez Hilton Created 'Trolling'
Actress Mila Kunis says she led a happy life until Perez Hilton began his career as a gossip columnist with his website. Continue reading to learn why the That '70s Show actress felt his site marked a shift in Hollywood. 
Today Kunis, 36, is happily married to her That '70s Show' costar Ashton Kutcher — the couple has two children together — but she's experienced a lot to get to where she is now in her career and her personal life.
Why Mila Kunis thinks Perez Hilton created 'trolling' culture
As a guest on Dax Shepard's podcast, Armchair Expert, Kunis talked about her acting career, moving to the U.S. as a child, her marriage, and more. Along the way, the topic of celebrity gossip came up. And Kunis noted she had no problems until Hilton's site took off after launching in 2004.
"I was happy. Everything was great … until, I would say, the rise of Perez Hilton," Kunis told Shepard. Kunis continued, saying she felt the industry began "crumbling" as a direct result of his site. 
"He was the first person that created ugly news … that, like, literally just spread filth," Kunis added. 
As the conversation continued, Kunis said she felt Hilton's snarky and sometimes nasty comments about celebrities on his site gave everyone else the right to do the same thing. 
"It was just mean, and so it allowed people to be mean," she said. Before Hilton's gossip site, "this whole concept of trolling didn't exist," Kunis added. 
The voice of Meg on Family Guy, Kunis had been used to seeing tabloid magazines about celebrities being released on a weekly basis in the form of UsWeekly, InTouch, or Closer to name a few. The weeklies "all of the sudden became once a minute," Kunis said.  
Thanks to the internet, there's a 24-hour news cycle including and especially entertainment news. While Kunis saw celebrity gossip on newsstands getting published once a week, it became an hourly ordeal.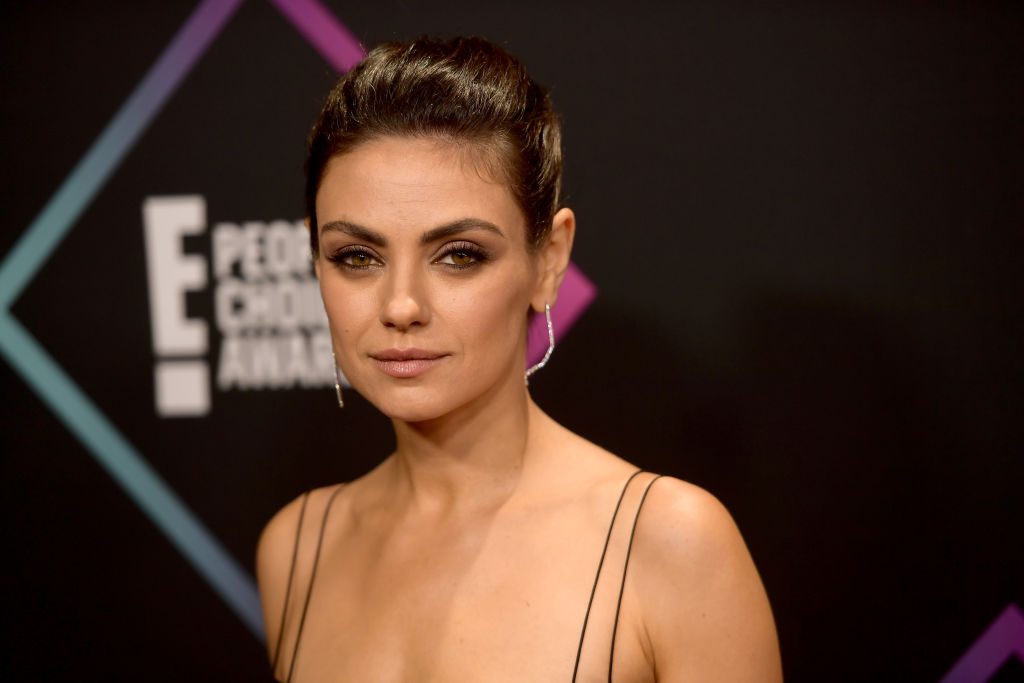 Kunis said besides the rise of trolling and the constant news cycle another part of the tabloid industry as changed, at least in her opinion. "Nowadays, you read magazines and none of it's … even just fake, it's just not plausible news," Kunis said. 
Mila Kunis and Ashton Kutcher call out tabloid for fake story
Kunis went on Shepard's podcast in July of 2018 and less than a year later in June of 2019, the topic of celebrity gossip came up again. In a funny Instagram video, Kutcher and Kunis joked about a cover of InTouch that claimed their relationship had ended. They held up the cover and joked about it while sitting in a car together. 
Kutcher captioned the post, "I guess it's over @intouchweekly have fun selling magazines this week. Maybe next week my wife will be having twins. For the third time. But who's counting." 
Contrary to what a tabloid may say, Kutcher and Kunis's relationship has been going strong since they reconnected at a 2012 after-party. They began dating and welcomed their first child — a girl named Wyatt — in 2014 and married in 2015.