Miley Cyrus and Liam Hemsworth Are Close to Finalizing Their Divorce, Report Says
When you think about the divorce process, you might think it takes a few months or a year (or two) to complete. But that's not always the case.
Take Liam Hemsworth and Miley Cyrus, for example. Although the actor only filed for divorce a few days ago, he and Cyrus are reportedly ironing out a divorce settlement that should be finalized in just a few weeks.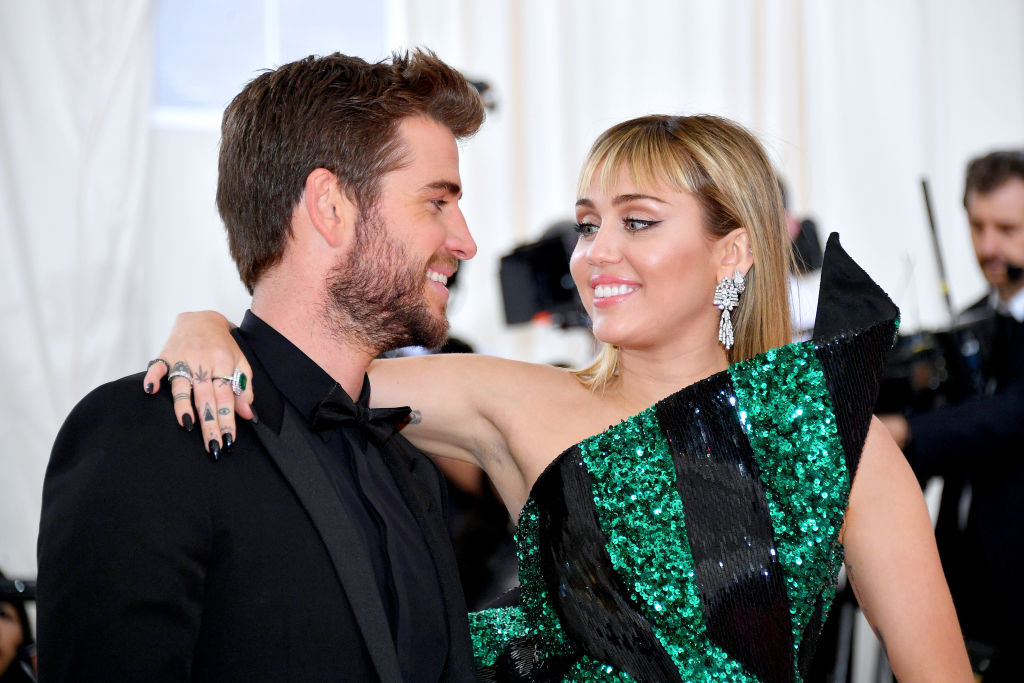 Inside Cyrus and Hemsworth's divorce settlement
According to an Aug. 30 report from The Blast, the estranged lovers are hoping to have the settlement finalized by Halloween. The two, who tied the knot back in December, have a prenuptial agreement in place, which makes the divorce easy.
Sources told the outlet that discussions regarding the divorce are "amicable" and that their respective lawyers have been handling all of the paperwork.
Hemsworth recently filed for divorce
The Hunger Games actor filed for divorce on Aug. 21, citing irreconcilable differences. The move came less than two weeks after Cyrus' representative confirmed that they had separated.
Hemsworth reportedly wanted to reconcile with Cyrus in the beginning. However, he allegedly changed his mind after catching wind of the infamous photos showing the "Wrecking Ball" singer making out with Brody Jenner's ex, Kaitlynn Carter, while on vacation in Italy.
"He thought they could work it out, but all those pictures of her and Kaitlynn ended that," a source told Us Weekly on Aug. 28. "Liam comes from a very conservative family and his family was freaked out by it."
Another source had made similar comments to E! News days earlier.
"Even though Miley and Liam were separated for a while before she was photographed making out on the yacht with Kaitlynn, once Liam saw those photos he decided it was time to file for divorce," the source said on Aug. 23. "That was it for him, seeing those photos."
But Cyrus made it clear she did not cheat
In her first public statement following the divorce filing, the singer wrote on Twitter that their marriage did not end due to infidelity.
"I can admit to a lot of things but I refuse to admit that my marriage ended because of cheating," she tweeted on Aug. 22. "Liam and I have been together for a decade. I've said it before & it remains true, I love Liam and always will."
"BUT at this point I had to make a healthy decision for myself to leave a previous life behind," she wrote in a follow-up tweet. "I am the healthiest and happiest I have been in a long time.  You can say I am a twerking, pot smoking , foul mouthed hillbilly but I am not a liar."
Either way, it seems like there's definitely no bad blood between these two. Hemsworth has publicly wished Cyrus nothing but the best, and Cyrus will always treasure the memories they created throughout their decade-long relationship.
"What she and Liam had for a long time was very special …There are really so many things that she loves about him," a source told People of Cyrus on Aug. 21.
They're apparently just better off separately. Here's wishing them good luck on their new journeys.