Miley Cyrus and Liam Hemsworth Split: Why Is She Getting All of the Blame?
It's official: only eight months after getting married, Miley Cyrus and Liam Hemsworth have announced their separation. While fans are left wondering what happened between the two, many social media users have already spoken out in criticism of Cyrus. Cyrus' wild-child ways have often drawn fire from concerned parties, many of whom seem certain that it is her behavior, more than anything, that ended up kiboshing the ten-year relationship between Cyrus and Hemsworth.
When did Miley Cyrus and Liam Hemsworth start dating?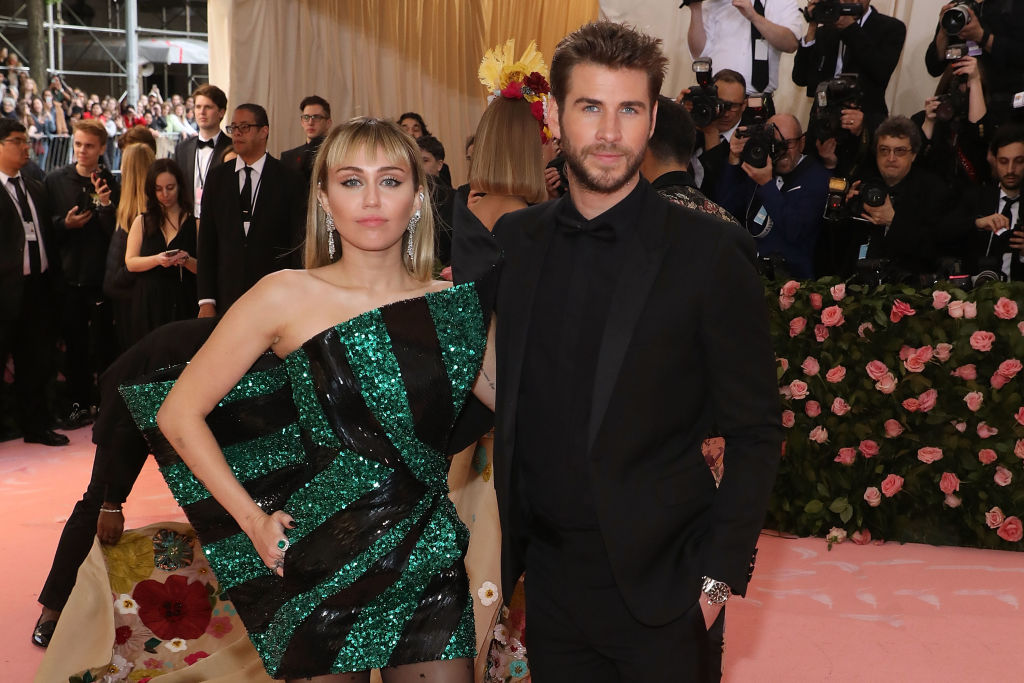 It all started in 2009 when Cyrus — then best known for her role as Hannah Montana in the popular Disney series — met Liam Hemsworth on the set of their film The Last Song. They started dating shortly after meeting and by early 2010, had made their love official by appearing on red carpets together. For several years, they dated on and off, breaking up and getting back together. Their young ages could have had a lot to do with their shaky relationship status, but by the summer of 2012, the two were engaged.
In September 2013, the pair called off their engagement. Both went on to date other people for the next two years, but by early 2016, they were back together. Ever since then, the two have been inseparable, ultimately tying the knot in 2018. Still, it hasn't been all sunshine and rainbows for the young couple and they have weathered their fair share of controversies throughout the past eight months.
Why do people blame Miley Cyrus for the breakup?
Cyrus has never fit the image of the stereotypical child star. Over time, she has become one of the most vocal celebrities around, regularly speaking out for animal rights. Cyrus has ruffled more than a few feathers over the years — at one point, she claimed that she was much "too young" get married, only to marry Hemsworth not long after her comments were made public.
While their young ages could have contributed to this latest breakup, it's also Cyrus' remarks about being pansexual that has some fans confused. As recently as July, Cyrus spoke out about being attracted to women even though she was in a hetero relationship with Hemsworth. She also claimed that she doesn't even like using the terms "husband and wife" because it reminds her too much of a '50s era relationship. Rather, she prefers to think of her relationship with Hemsworth as a partnership.
Will Miley Cyrus and Liam Hemsworth get back together?
In their August 10th statement, Cyrus's rep stated that the pair decided "it was best" that they split in order to focus on themselves and their separate careers. No further details were given as to the exact cause of the split, so fans are left to speculate.
In the wake of the split, Cyrus has taken to social media, posting a series of photos of herself in revealing, black clothing. She has also been photographed with Brody Jenner's ex, Kaitlyn Carter — and rumors are swirling that Cyrus and Carter could be an item. Still, some guess that it is only a matter of time before she and Hemsworth are back together. After all, their relationship has always been on and off, and throughout the course of their relationship, they have broken up and gotten back together on multiple occasions.
Whether or not this is truly the last call for Cyrus and Hemsworth's ten-year relationship remains to be seen. For now, the two seem to be enjoying their time apart.