Miley Cyrus and Liam Hemsworth: Who Broke Up With Whom?
By now, you've probably heard the sad news that Miley Cyrus and Liam Hemsworth have put an end to their 10-year relationship. (And if not, where have you been?!) While neither Cyrus nor Hemsworth have commented on who decided to pull the plug, plenty of sources are offering details on the subject. Here's who they say made the decision to call the romance quits.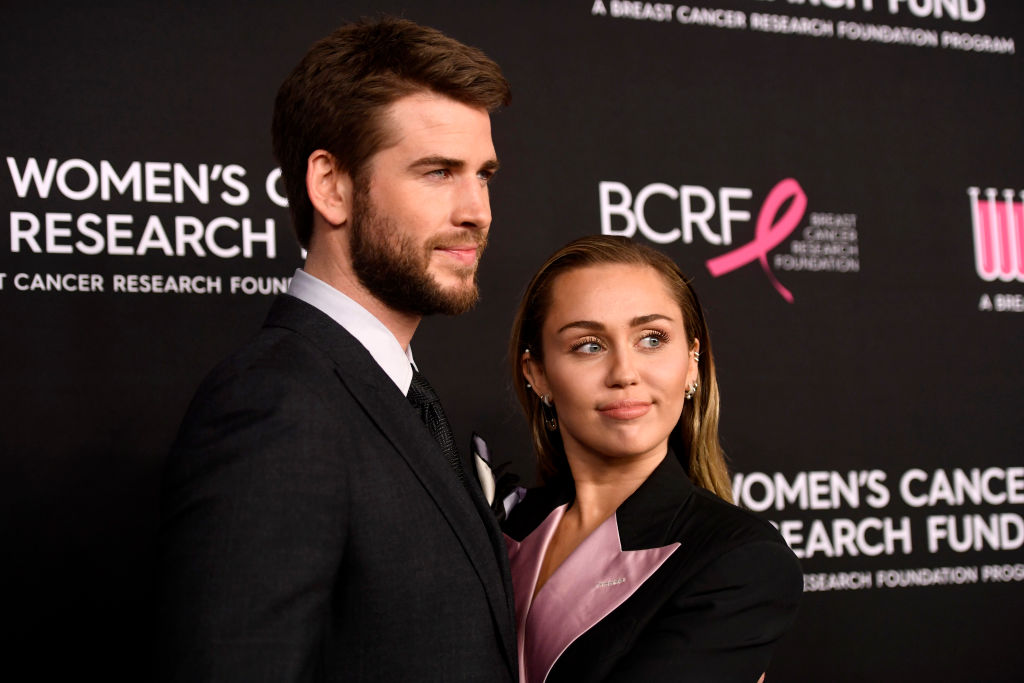 Cyrus reportedly wanted out of the marriage
A source made the alleged revelation to Us Weekly in an Aug. 12 report, saying, "Miley was the one who ended things with Liam." The source added, "They haven't been together for months."
Their representatives have yet to comment on the claims, so we can't say for certain that Cyrus actually called it quits. But, either way, it seems like Hemsworth ultimately agreed that they should break up. A representative for the singer said in an Aug. 10 statement shared with People that the pair made the mutual decision to end the relationship. 
"Liam and Miley have agreed to separate at this time," the statement said. "Every-evolving, changing as partners and individuals, they have decided this is what's best while they both focus on themselves and careers. They still remain dedicated parents to all of [the] animals they share while lovingly taking this time apart."
Proof that Cyrus broke up with Hemsworth
According to sources, Cyrus and Hemsworth's relationship crumbled in part because the "Malibu" singer wants to dive back into her music career, while her husband prefers to live a quieter, simpler life.
"She has been ready to put out music and be back in the game touring and performing. They really grew apart," a source told E! News.
That said, it seems like there's a chance Cyrus severed her relationship with Hemsworth so she could pursue her passion. The reported ways that they're handling the breakup only fuel the rumors that she's the one who ended the romance.
How they're handling the breakup
There's no denying that the split is hard on both of the stars, but it seems like Cyrus is taking it easier than her estranged hubby. Shortly after news of the breakup broke, she was seen kissing Brody Jenner's ex, Kaitlynn Carter. She also shared this post about the importance of "evolution" and embracing change:
Meanwhile, Hemsworth is a reported mess. A source told E! News that the actor is "dealing with a lot. It makes him uncomfortable that everything has been so public. It's been a difficult few weeks for him. He's with family and just wants to be around people that are going to support him and try and take his mind off of what's going on."
Hemsworth also commented on the breakup himself in an emotional Instagram post, in which he asked for privacy.
"Hi all," the post read. "Just a quick note to say that Miley and I have recently separated and I wish her nothing but health and happiness going forward. …Peace and Love."
Maybe they'll comment on the claims soon. But, for now, here's wishing Cyrus and Hemsworth good luck on their new journeys.