Miley Cyrus Deleted Her Instagram Video of Her and Cody Simpson Dancing in Her Living Room
Celebrity relationships are hard to keep track of, and Miley Cyrus is no exception. Fans recall her on-again, off-again relationship with Liam Hemsworth that spanned a decade. And while the couple tied the knot at the end of 2018, they've since called it quits and appear to have gone their separate ways for good. Now, Cyrus is dating singer/songwriter Cody Simpson, and the two are allegedly completely infatuated with each other.
Cyrus had a video of her and Simpson dancing in her living room on her Instagram, too — but the video now appears to be gone. Could this be a sign that the couple's having trouble? Here's what we know.
Miley Cyrus and Cody Simpson appear to be totally in love
Cyrus has been all over the place since her split from Hemsworth. While she had a whirlwind romance with Kaitlynn Carter, it seems she's now totally into Australian singer Cody Simpson.
Simpson's known for dating famous supermodel Gigi Hadid, but he evidently had a crush on Cyrus for years. "Miley Cyrus has always been my childhood celebrity crush," Simpson said during a 2012 interview with Fuse. "I knew all the words to her songs, I'm not gonna lie. I'm not ashamed about it at all. I was a big Miley Cyrus fan and I think she will be forever the most dateable Disney star."
Now, seven years later, Simpson's dream has come true. After maintaining a close friendship with Cyrus since 2015, the two started a romance as of October 2019.
"The reason why it hasn't been a really crazy sudden thing is just because we've been friends for so long," Simpson told People. "[We] found each other again in a space where we're both not partying, working real hard, and it just keeps things healthy and it's good."
Fans thought Cyrus' video of her and Simpson dancing shaded Liam Hemsworth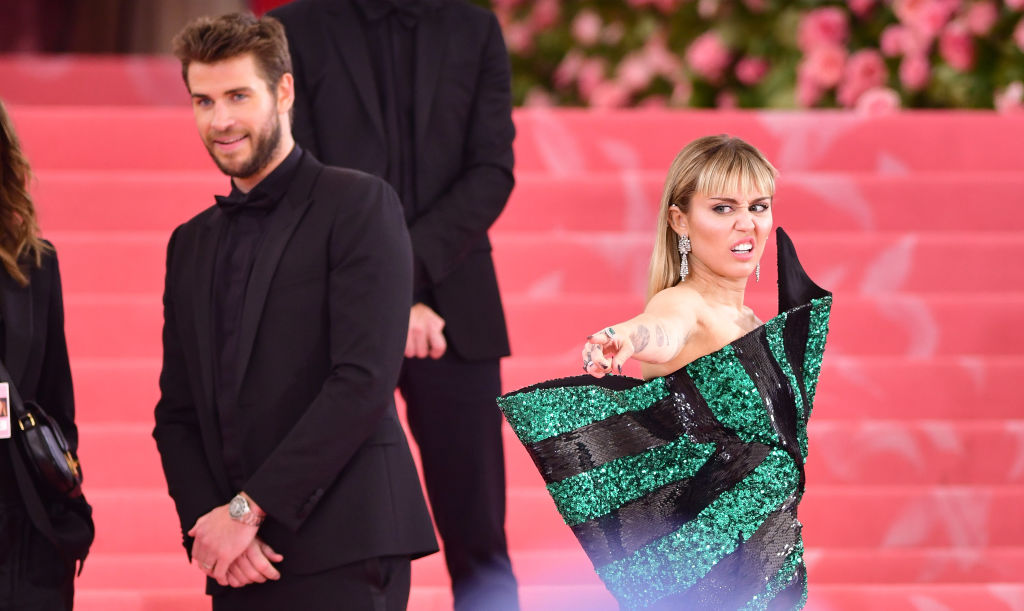 Despite her recent split from both Hemsworth and Carter, it looks like Cyrus isn't afraid to show some PDA with Simpson. The superstar recently brought Simpson into her Instagram Live video and explained that good men do really exist. And she's also featured Simpson on her Instagram while Simpson has also featured her on his.
In early November, Cyrus added a sweet video showing off her romance with Simpson, too. She was dressed in a long black dress with a black hat and heels while Simpson spun her around her living room.
While the video was sweet, fans thought Cyrus was purposely throwing shade at Hemsworth.
"Isn't that the same fire place her a Liam took wedding photos in front of? Talk about a punch," one fan commented on the video.
Another wrote, "The same place you were dancing on you wedding day w Liam, oh Miley….."
Cyrus has since deleted the video from Instagram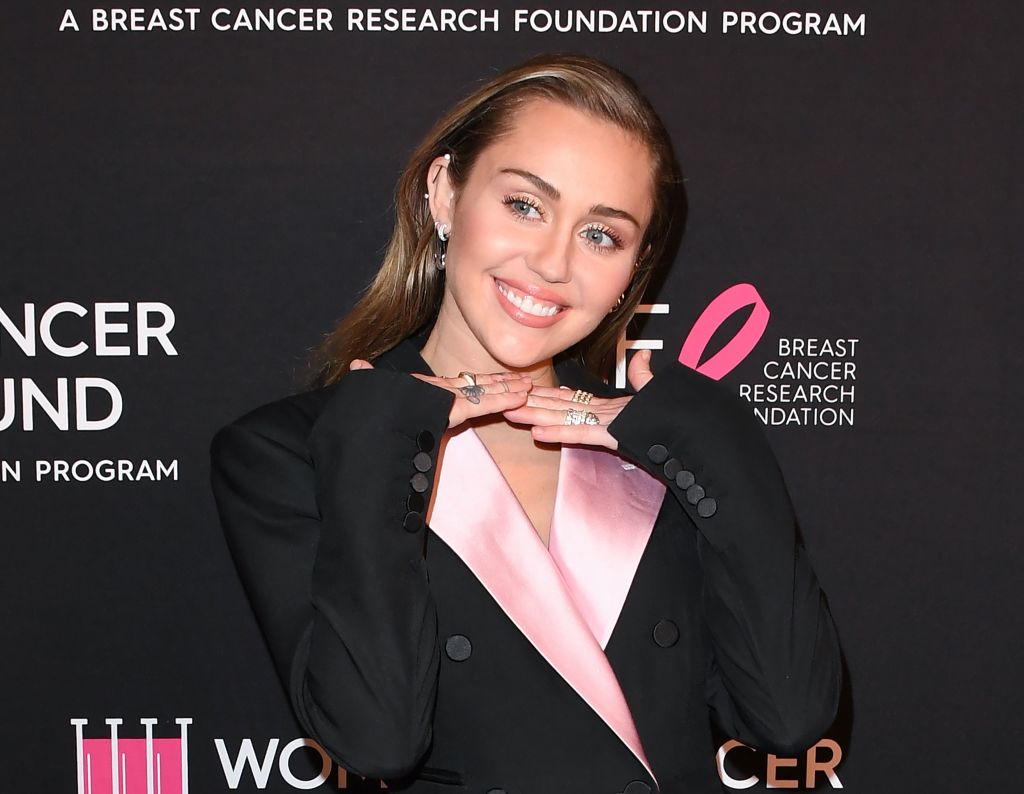 The video of Cyrus and Simpson is no longer on her feed — and fans are also wondering if something's amiss. Despite the many rumors that suggest Cyrus and Simpson are no longer together, it looks like it's all false.
"Miley and Cody saw each other last week when he visited her in Tennessee. They are fine and are still dating," a source told E! News. "Miley has been resting from her vocal surgery but has been in touch and seen Cody recently." The insider then added that Simpson is understanding of Cyrus' need for freedom and space, but that doesn't mean they aren't in love. "They have been friends for years and will always be, and are currently fine and on great terms."
We're not sure why Cyrus deleted her video of Simpson, however. Perhaps she was sick of the backlash it got and would rather keep her relationship out of the public eye. But knowing Cyrus, she'll do whatever she likes whether the media is happy about it or not. Either way, we're glad she and Simpson are still going strong!
Check out Showbiz Cheat Sheet on Facebook!