Miley Cyrus Apologizes To The Hip-Hop Community
Miley Cyrus has been in and out of headlines for the past several weeks. The 26-year old recently released the first of three EP's that she plans to release this year entitled "She Is Coming". On top of her musical endeavors, she also made her return to acting in the latest season of the Netflix series Black Mirror.
Cyrus also found herself in the middle of a cake feud and unfortunately, she also made the news when she was sexually assaulted by a fan whilst leaving her hotel. But now, Cyrus has found herself back in the spotlight for an entirely different reason. She recently apologized for some controversial statements that she made years ago directed towards the hip-hop community.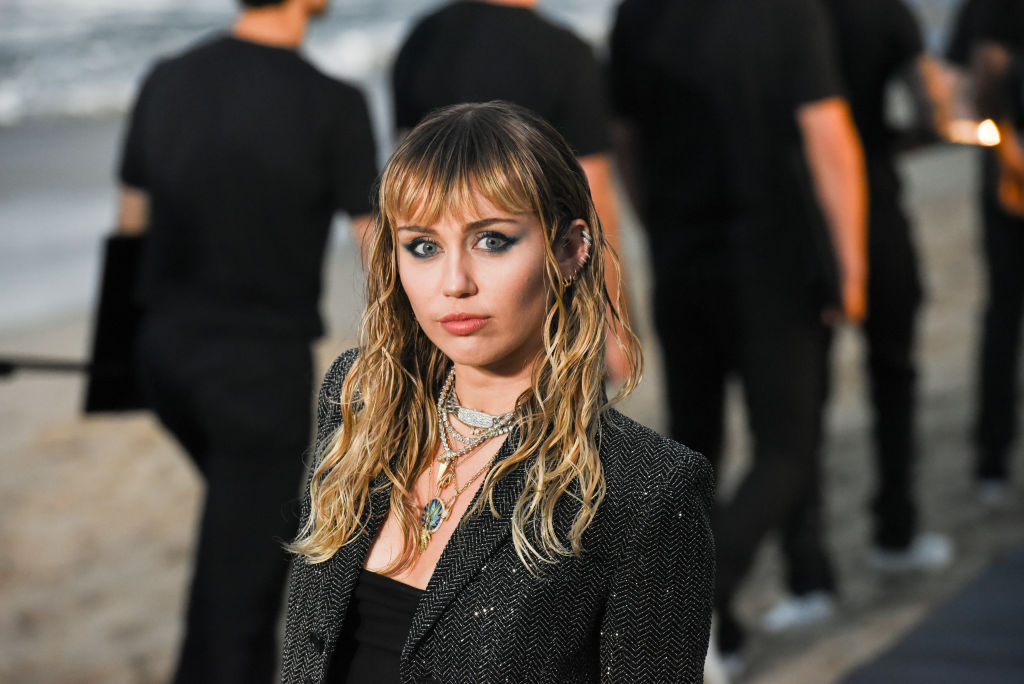 Bangerz
One thing we can confidently say about the "Mother's Daughter" singer is that she is extraordinarily versatile. Cyrus has dabbled in a multitude of genres with her music, including country, pop, hip-hop, and even a bit of rock. Her fourth studio album, Bangerz, which was released back in 2013, had a lot of hip-hop influences and the actress took many cues from hip-hop culture to successfully promote and sell her album.
Younger Now
However, the "Nothing Breaks Like A Heart" songstress seemed to change her tune about hip-hop when she returned to her country/pop roots for her sixth studio album, Younger Now. Whilst promoting the record back in 2017, Cyrus had less than positive things to say about hip-hop music. She mentioned that she loved Kendrick Lamar's hit "Humble" because he wasn't rapping about money or women in a derogatory fashion.
Hip-hop
"I love Humble because it's not 'Come sit on my d*ck, suck on my c*ck.' I can't listen to that anymore. That's what pushed me out of the hip-hop scene a little. It was too much 'Lamborghini, got my Rolex, got a girl on my c*ck' — I am so not that" the Black Mirror actress confessed.
Backlash
Naturally, the hip-hop community was less than impressed with her statements. Fans felt that Cyrus was condemning the very culture she had so heavily profited from in years past. Fans and non-fans alike began to accuse the singer of cultural appropriation and called her problematic. But despite the backlash, Cyrus stayed silent on the issue until very recently when she commented on a fan's YouTube video.
An overdue apology
"Being silent is not like me at all. I am aware of my platform and have always used it the best way I know how and to shine a light on injustice. I want to start with saying I am sorry. I own the fact that saying … 'this pushed me out of the hip-hop scene a little' was insensitive as it is a privilege to have the ability to dip in and out of "the scene." the "Robot" singer began.
Cyrus continued on to vow that she was committed to doing better in the future and that she was willing to continuously learn from her mistakes. "There are decades of inequality that I am aware of, but still have [a lot to] learn about. Silence is [a part] of the problem and I refuse to be quiet anymore. My words became a divider in a time where togetherness and unity is crucial. I can not change what I said at that time, but I can say I am deeply sorry for the disconnect my words caused. Simply said; I f*cked up and I sincerely apologize. I'm committed to using my voice for healing, change, and standing up for what's right." the actress wrote.
Nobody's perfect
Well, in the iconic words of Hannah Montana, "Everybody makes mistakes, everybody has those days." We can only hope that Cyrus has learned from her past errors and makes true efforts to rectify them.