Miley Cyrus' History With The LGBTQ+ Community
Miley Cyrus has had her share of controversies over the years and now just pissed off the LGBTQ+ community she had claimed to be a part of. Her comments are being singled out for insinuating that being gay is a choice and that she might have only claimed to be queer because she "had to." Here's a look at her connection to the LGBTQ+ community.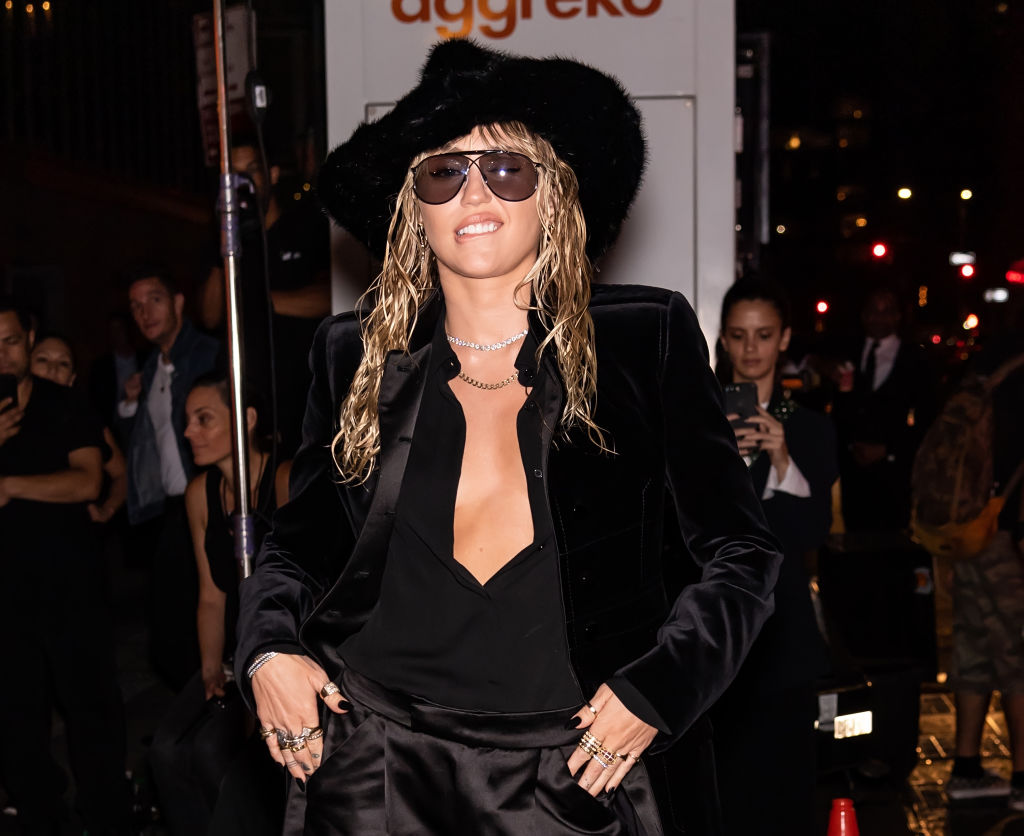 Miley came out as pansexual in 2015
During one of her breaks with Liam Hemsworth, Cyrus shared with Elle UK that she was pansexual and single. Also, in 2015, she told Time that she was genderfluid. "I'm just equal," Cyrus said. "I'm just even. It has nothing to do with any parts of me or how I dress or how I look. It's literally just how I feel."
In a recent interview with Vanity Fair from Feb. 2019, Cryus touched on being a queer individual in a seemingly straight relationship.
The reason that people get married sometimes can be old-fashioned, but I think the reason we got married isn't old-fashioned — I actually think it's kind of New Age. We're redefining, to be f*cking frank, what it looks like for someone that's a queer person like myself to be in a hetero relationship. A big part of my pride and my identity is being a queer person.

— Vanity Fair
What does pansexual mean?
Pansexual, or pan, is a term that refers to someone who finds others attractive regardless of gender identity. To a pansexual person, gender does not affect who they love or desire. It's considered to be under the bi+ umbrella, as bisexuality also has a similar meaning with neither sexuality excluding transgender individuals or nonbinary folks. Again, it's all about how you choose to define yourself.
Cyrus has a foundation dedicated to the LGBTQ+ community
Cyrus founded the Happy Hippie Foundation in 2014 with a mission to "rally young people to fight injustice facing homeless youth, LGBTQ+ youth, and other vulnerable populations." It strives explicitly to raise awareness and donates to other charities that help these kids feel welcome, especially when they've been made homeless because of their sexuality. 
Who has Cyrus dated in the past?
Cyrus' most well-known partner was Hemsworth, who Cyrus dated for a decade and married in 2018. Before Hemsworth, Cyrus dated Disney pals Cole Sprouse and Nick Jonas, plus even Tyler Posey for a bit when they were little.
Cyrus and Hemsworth were off-and-on at points in their relationship, and in between that decade, Cyrus also dated Patrick Schwarzenegger. During that time, she was also seen with Stella Maxwell.
After the announcement of her very public split with Hemsworth, Cyrus had a short relationship with Kaitlynn Carter and is currently dating Cody Simpson.
The comments that angered the queer community
During an Instagram live on Oct. 20 between Cyrus and Simpson, Cyrus said, "There are good men out there, guys, don't give up… You don't have to be gay. There are good people with dicks out there, you've just got to find them. You've got to find a dick that's not a dick. You know what I mean?"
Many people are calling her out because this particular comment alleges that all a woman needs is a man with a "dick" to make her fall in love with said… dick. The statement is erasing bi+ women and lesbians, and some even call it transphobic language as well.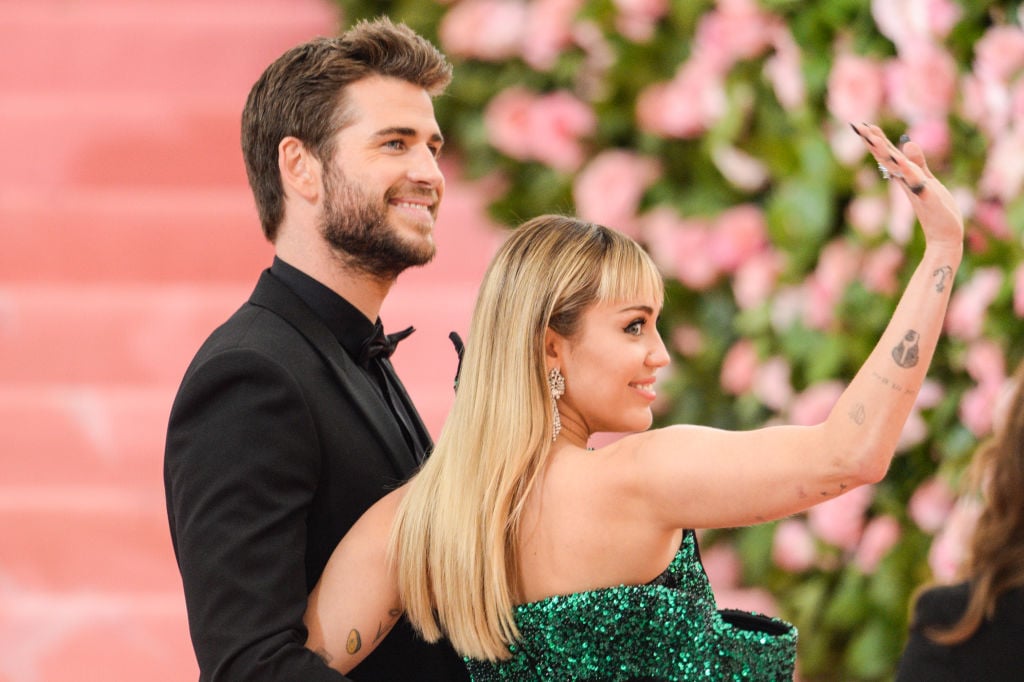 To add insult to injury, she followed that comment up with: "I always thought I had to be gay, because I thought all guys were evil, but it's not true… There are good people out there that just happen to have dicks. I've only ever met one, and he's on this live." This part indicates that she felt that she had to take on a queer persona and that sexuality is a choice. Which it's not.
Since then, Cyrus posted a statement on her Twitter and Instagram story. "I was talking shit about sucky guys, but let me be clear, YOU don't CHOOSE your sexuality," she wrote in a Notes app image. "You are born as you are. It has always been my priority to protect the LGBTQ+ community. I am part of."
Cyrus has dedicated a lot of time and effort to the LGBTQ+ community, and her statement seems to clarify her actual intentions from her ill-worded Instagram live. But her comments are still pretty harmful to that very group of people she claims to be a part of.