Miley Cyrus Just Shaded Liam Hemsworth Hard In This Instagram Video
It's been months since Miley Cyrus and Liam Hemsworth broke up, and the drama is still in full swing.
This time, it's Cyrus who's reportedly throwing shade. On Oct. 20, she got on Instagram Live with her current flame, Cody Simpson, and seemingly snubbed her ex while raving about how much she likes the Australian singer. Let's take a closer look at what she said.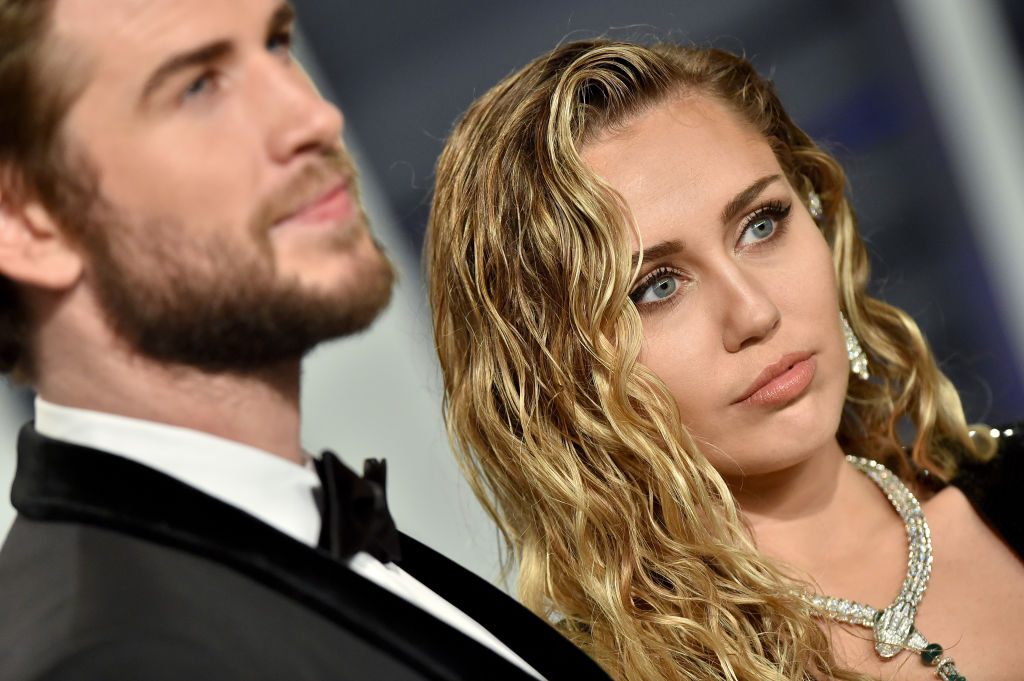 Inside Cyrus' most recent Instagram Live
The moment happened after Simpson reflected on his history with Cyrus, explaining that there were times when they weren't always on the same page.
"I stanned her, and then she stanned me while I didn't stan her and now we stan each other," Simpson said, according to a video captured by The Daily Mail. "She stanned me when I didn't know that she stanned me."
Cyrus agreed, saying that there was a time when she was "not allowing anyone in."
The "Wrecking Ball" singer added:
"There are good men out there, guys, don't give up. You don't have to be gay, there are good people with d*cks out there, you've just got to find them. You've got to find a d*ck that's not a d*ck, you know? I always thought I had to be gay, because I thought all guys were evil, but it's not true. There are good people out there that just happen to have d*cks. I've only ever met one, and he's on this live."
Many fans believed that the remarks were a dig at her estranged husband, Hemsworth.
A recap of Cyrus and Hemsworth's split
On Aug. 10, Cyrus' representative confirmed that the singer had split from Hemsworth, whom she married in December of 2018 following a nearly 10-year relationship. 
"Liam and Miley have agreed to separate at this time," the representative said in a statement to People. "Ever-evolving, changing as partners and individuals, they have decided this is what's best while they both focus on themselves and careers. They still remain dedicated parents to all of [the] animals they share while lovingly taking this time apart. Please respect their process and privacy."
Some sources later claimed that Cyrus pulled the plug on the relationship in part due to the actor's alleged hard-partying ways, and she only fueled those rumors when she released a song called "Slide Away," which mentions her disenchantment with the party life.
Around the same time, Cyrus sparked a romance with Kaitlynn Carter, which was something that Hemsworth reportedly did not like. However, the women split back in September, and Cyrus moved on with Simpson the following month.
What is Hemsworth up to now?
According to multiple reports, the Hunger Games actor is dating Dynasty star, Maddison Brown. It's unclear how long they've been seeing each other, but they were first linked in early October.
Aside from that, he's reportedly almost at the end of the divorce process. The Blast reported on Aug. 30 that he and Cyrus should have a settlement finalized by Oct. 31. The two had a prenuptial agreement, which makes their separation really easy.