Miley Cyrus Spotted Kissing Kaitlynn Carter Amid Liam Hemsworth Split News
Miley Cyrus and Liam Hemsworth sadly split after less than a year of marriage, with her rep confirming the news just hours after photos of Cyrus and Kaitlynn Carter kissing circulated. Cyrus is currently vacationing in Lake Como with Brody Jenner's ex, Carter.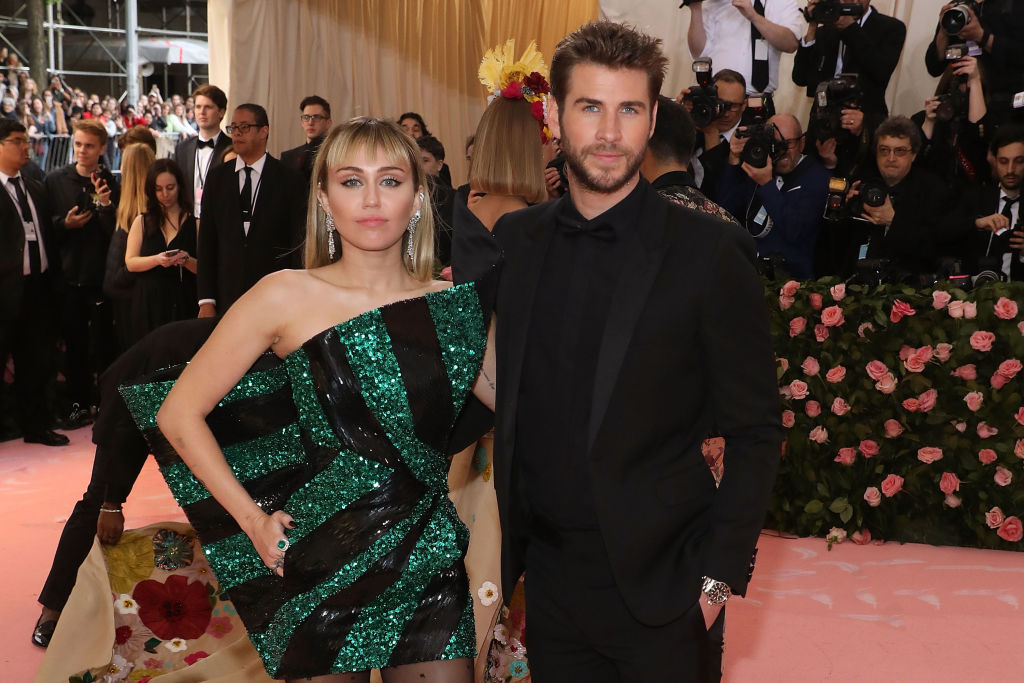 Cyrus has been on a girls' trip
Cyrus, her sister Brandi, and Carter have been on vacation in Italy together and each of them has shared pics and video from the trip on their Instagram accounts.
Additionally, photos of Cyrus and Carter cuddling and kissing poolside at the Il Sereno hotel have landed online via Entertainment Tonight, prompting many to wonder if the two women are dating and if this relationship had anything to do with her breakup with Hemsworth. An eyewitness told ET: "They were not trying to hide it at all. There were other people sitting by the pool."
The source further shared that the two went "on a date," explaining, "They were fully on a date, getting drinks, just the two of them," adding, "They even got a couple of massages at the hotel."
Carter shared Instagram photos of the trip as well, with one pic of her and Cyrus aboard a boat, with the caption, "Rock the boat, don't rock the boat baby." Jenner noted in a since-deleted comment: "Hot girl summer [flame emoji]."
A source told PEOPLE that Cyrus and Carter are "just having fun" together and have mutual friends in common.
Their marriage was 'complex and modern'
Cyrus and Hemsworth's marriage, the singer admitted in an interview with Elle magazine last month, was not traditional, as she noted: "I think it's very confusing to people that I'm married. But my relationship is unique."
She added: "I don't know that I would ever publicly allow people in there because it's so complex, and modern, and new that I don't think we're in a place where people would get it… I mean, do people really think that I'm at home in a f**king apron cooking dinner? I'm in a hetero relationship, but I still am very sexually attracted to women…"
She also admitted that she was never going to be the "stereotypical wife," explaining: "People become vegetarian for health reasons, but bacon is still f**king good, and I know that I made a partner decision. This is the person I feel has my back the most. I definitely don't fit into a stereotypical wife role. I don't even like that word."
Cyrus' rep issued a statement
While it's unclear when Cyrus and Hemsworth split, the timing of her rep's statement about their relationship came on the heels of the PDA pics of Cyrus and Carter.
The statement explained: "Liam and Miley have agreed to separate at this time. Ever-evolving, changing as partners and individuals, they have decided this is what's best while they both focus on themselves and careers. They still remain dedicated parents to all of their animals they share while lovingly taking this time apart. Please respect their process and privacy."