Miley Cyrus' Latest Tattoo Appears to Reference Liam Hemsworth Split
Many of Miley Cyrus' tattoos have deep meanings. From the tribute to her grandmother to the portrait of her old dog, she has several tattoos that are symbolic of her life experiences. So, it's no surprise that Miley Cyrus' latest tattoo appears to reference her split from Liam Hemsworth.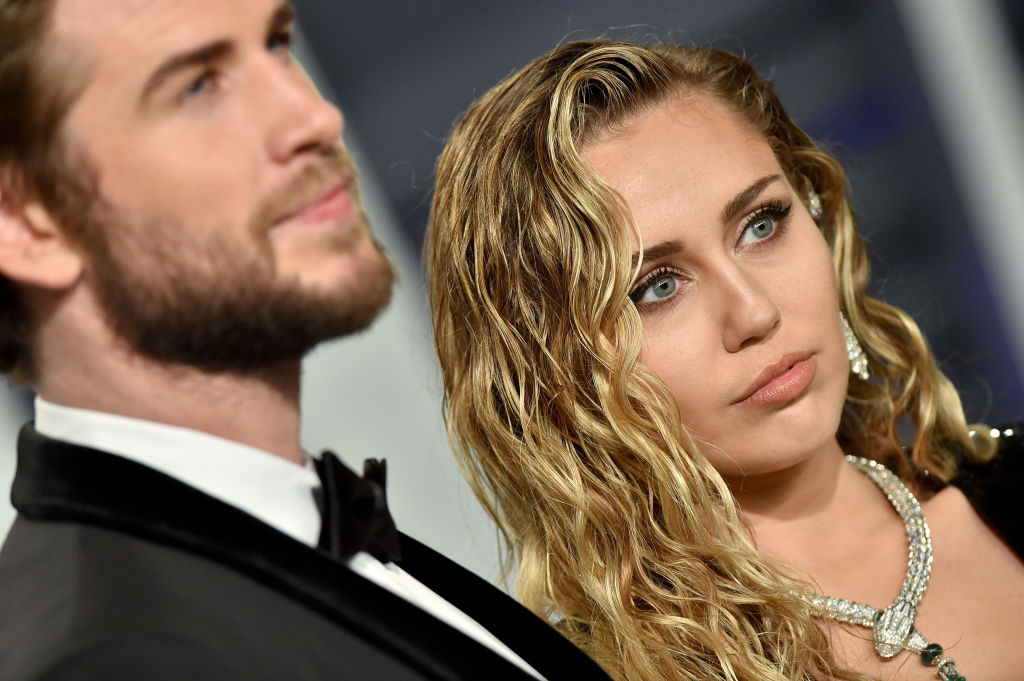 A recap of Miley Cyrus' split from Liam Hemsworth
On Aug. 10, People reported that Cyrus and Hemsworth had separated after less than a year of marriage. They married in December 2018 after dating off-and-on for nearly a decade.
Sources later opened up about how much Cyrus had struggled internally during her relationship with Hemsworth, who filed for divorce on Aug. 21.
"She just got to the point where she didn't want to hold back about who she is," a source close to Cyrus told People on Aug. 22. "She wants to be true to herself. Being with Liam, this was just not possible. For them to be happy, she had to change as a person too much. She knows not being with Liam will make her happier in the long run."
She moved on to Kaitlynn Carter and then Cody Simpson. As of writing, Cyrus and Simpson are still together.
A closer look at Miley Cyrus' latest tattoo
Cyrus debuted her new ink on Dec. 7. It's the word "freedom," written in cursive on the back of her hand and sitting just above her knuckles. The tattoo was done by Los Angeles-based tattoo artist, Daniel Winter, who posted a picture of it to his Instagram. Cyrus also shared a photo to her Instagram Story.
As of writing, Cyrus has not commented on the meaning of the tattoo. But it seems possible that it could reference her breakup from Hemsworth. The free-spirited star has openly talked about how excited she is and how happy she's been now that she's distanced herself from the Hunger Games actor.
"I had to make a healthy decision for myself to leave a previous life behind," she previously wrote on Twitter. "I am the healthiest and happiest I have been in a long time."
On another occasion, she encouraged fans on Instagram not to "fight evolution." She continued, "Change is inevitable."
Plus, it's not Miley Cyrus' first breakup tattoo
Cyrus debuted another apparent breakup tattoo while performing her song, "Slide Away," at the MTV Video Music Awards on Aug. 26.
"My head was feeling scared, but my heart was feeling free," it reads.
The lines are lyrics from a song called "The Thing" by alternative rock band the Pixies. People reports that the tattoo was done by celebrity tattoo artist Winter Stone.
That said, it seems likely that Cyrus' latest tattoo could reference their split. Besides, she is one step closer to "freedom." According to multiple reports, Cyrus and Hemsworth's divorce process is nearing completion. The pair could be divorced as early as the first few months of 2020. Read more about that here.