Miley Cyrus and Liam Hemsworth Split: Why Did They Break Up?
After less than a year of marriage, Miley Cyrus and Liam Hemsworth have split. Amid rumors of a breakup, Cyrus confirmed that, after less than eight months of marriage, they're calling it quits. Naturally, their fans are devastated by the news.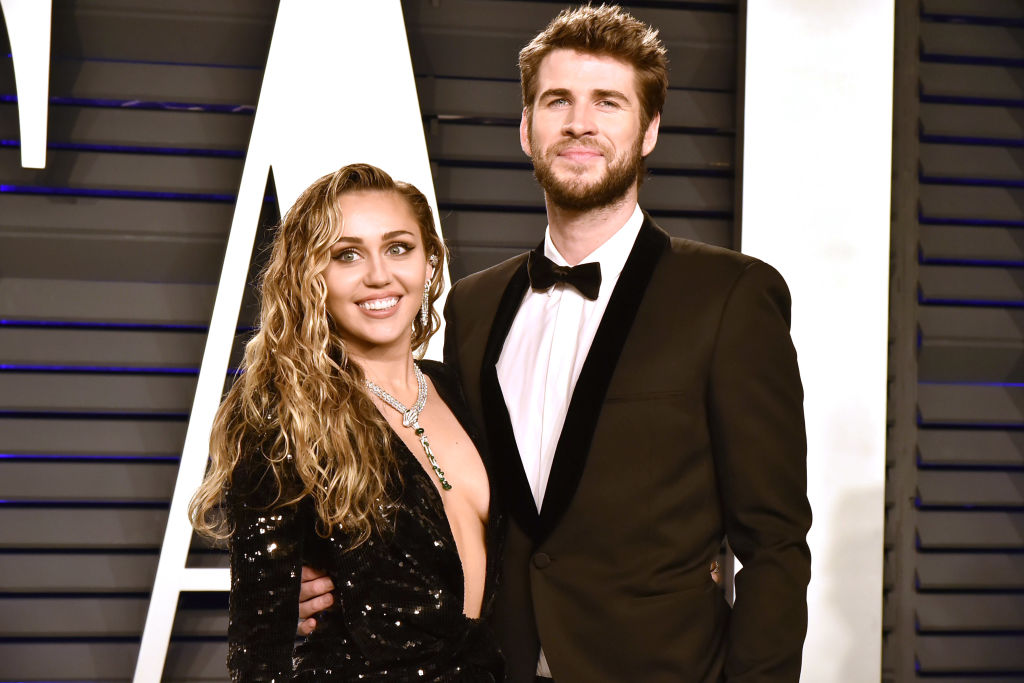 The split was confirmed in a statement
Cyrus' rep confirmed the breakup news to PEOPLE, sharing in a statement: "Liam and Miley have agreed to separate at this time. Ever-evolving, changing as partners and individuals, they have decided this is what's best while they both focus on themselves and careers."
The statement further noted: "They still remain dedicated parents to all of their animals they share while lovingly taking this time apart. Please respect their process and privacy."
They've been on-again/off-again in the past
Cyrus and Hemsworth met on the set of the movie The Last Song in 2009 and started dating. Their relationship was on and off until he proposed in 2012, but they broke up a year later. The couple reconciled in 2015 and were married in December 2018 at their Tennessee home.
Cyrus sparked rumors that the couple split on Saturday when she posted a photo of herself on Instagram — and wasn't wearing her wedding ring. She captioned it: "Mute me if you don't want SPAMMED."
Cyrus has been vacationing in Italy with Brody Jenner's ex Kaitlynn Carter (Jenner and Carter's breakup was confirmed just a week ago). Carter posted a photo of her and Cyrus wearing swimsuits on Friday, captioning it "rock the boat, don't rock the boat baby." Photos captured the two snuggled up and kissing.
The couple seemed solid
Cyrus showed amazing support for her husband earlier this year when she walked the red carpet at the Isn't It Romantic premiere when Hemsworth was recovering from kidney stones.
She wrote on Instagram at the time: "So proud of my hunky hubby @liamhemsworth & his newest movie #IsntItRomantic. He unfortunately wasn't able to attend due to health reasons… but he is recovering and taking this time to rest / heal. It's hard for entertainers to put themselves before the project but this time it was crucial …. I am proud to represent him and his incredible work. So happy to see him shining in this comedy! He is the funniest person I know , and the world now gets to see the Liam I wake up to every day…. luckiest."
Cyrus explained she wasn't a 'stereotypical wife'
In an interview with Elle magazine last month, Cyrus described their marriage as "confusing, complex, and modern," sharing, "I think it's very confusing to people that I'm married. But my relationship is unique."
She continued: "I don't know that I would ever publicly allow people in there because it's so complex, and modern, and new that I don't think we're in a place where people would get it… I mean, do people really think that I'm at home in a f**king apron cooking dinner? I'm in a hetero relationship, but I still am very sexually attracted to women…"
She further explained: "People become vegetarian for health reasons, but bacon is still f**king good, and I know that I made a partner decision. This is the person I feel has my back the most. I definitely don't fit into a stereotypical wife role. I don't even like that word."