Does Miley Cyrus' New Song 'Slide Away' Reveal The Reason For Her Split From Liam Hemsworth?
Miley Cyrus and Liam Hemsworth have broken up. Now, the singer is addressing their relationship and what led to their split in her new single.
By now, it would have been hard to have not heard the latest celebrity news: Miley Cyrus and Liam Hemsworth, who married last year and have been together on and off for the better part of a decade, have called it quits.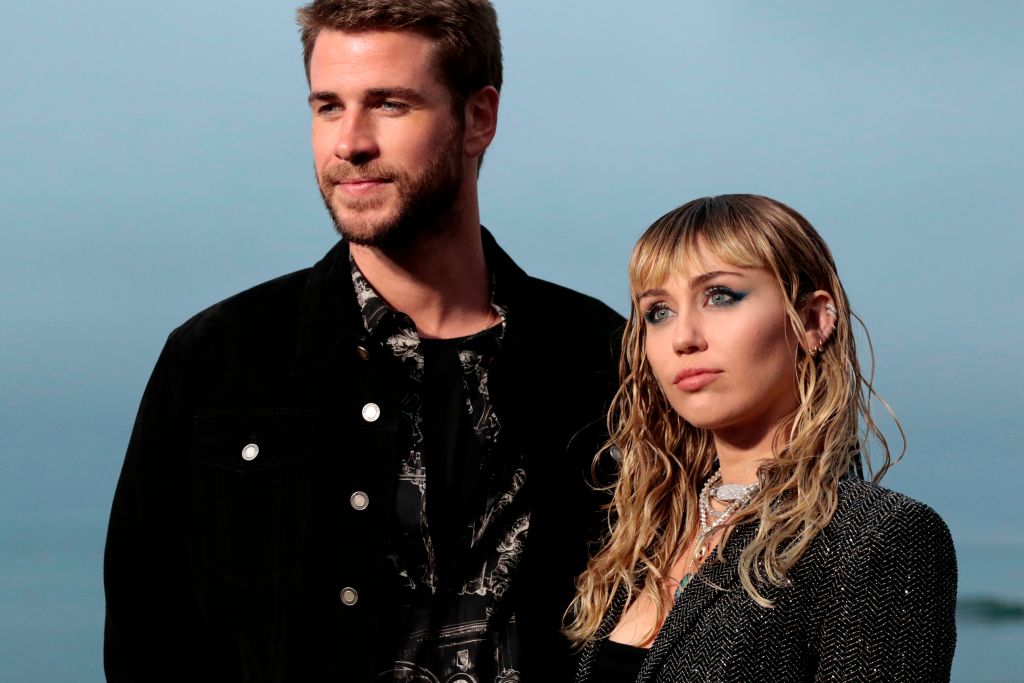 Now, Cyrus has released a single, "Slide Away," it is undeniably about their breakup. Here's a look at the most obvious lyrics and what they mean.
Their former Malibu home 
In the first verse of the song, Cyrus touches upon a couple of things that refer to her relationship with Hemsworth. "Think I'm going to miss these harbor lights" may refer to spending time in her husband's native Austalia. But there's another line that's even more significant.
Cyrus sings, "Once upon a time, it was made for us / Woke up one day, it had turned to dust." Here, she is clearly referring to their Malibu house, which burned down in a 2018 Southern California wildfire. The loss of their home is said to be part of what drove Hemsworth and Cyrus to tie the knot in Dec. 2018 after being engaged for years.
Liam's alleged drug problem
The pre-chorus of the song addresses a newer, darker rumor about their relationship. In the week since the announcement of their split, Hemsworth and Cyrus have said very little publicly. However, tabloids have begun to print quotes from "sources" who are painting a negative light on a supposedly amicable breakup.
One of the most prominent rumors? That Liam has a problem with drugs and alcohol, which Cyrus isn't interested in dealing with anymore. The line "I want my house in the hills / Don't want the whiskey and pills" seems to indicate that she's going to stay tucked away in Los Angeles while Hemsworth deals with his issues elsewhere.
The sea is a common theme
The chorus of "Slide Away" brings with it the main theme of the song: the ocean. Cyrus sings "So won't you slide away back to the ocean / I'll go back to the city lights." The explanation for this is pretty obvious.
Hemsworth is a surfer, and most of the photos he posts reveal that he's spending much of his time in the water. Though Cyrus has been spending quite a bit of time on a boat on vacation, she's clearly marking her territory — in the city, specifically Los Angeles. And because they both used to live in Malibu, that works here, too. 
How they first met
Cyrus and Hemsworth first met on the set of their film, The Last Song (which, notably, took place on an oceanfront). Shooting for the 2010 film took place the year prior, in 2009 — when, Cyrus was 17. So her outro lyric, "Move on, we're not 17" clearly refers to the year they met.
She then continues, saying, "I'm not who I used to be." Cyrus has, as noted frequently by the media as well as her fans and critics, been through quite an evolution over the past decade. It seems that she's using the song to address how they both have changed over the years.