Why Miley Cyrus Hasn't Been Posting As Much On Social Media
Singer-songwriter Miley Cyrus is a very popular figure on social media. However, she hasn't been quite as present online lately. Here's why we think she's been keeping quiet.
Miley Cyrus loves Instagram
Like many celebrities, Cyrus spends plenty of time on social media. She rose to prominence on Hannah Montana long before Instagram, so the platform has been around for her entire career. And though she's young, there have been plenty of different shades of Cyrus that we've seen over the years.
These days, Cyrus has been sharing a lot about her life. Especially since her breakup with now-ex-husband Liam Hemsworth, Cyrus has been frequently sharing images and videos from her life. One person, in particular, has made an appearance…
It's where she first shared photos with boyfriend Cody Simpson
After Hemsworth and Cyrus announced their split, the singer was linked to Kaitlynn Carter for a few weeks. The two then called it quits, and Cyrus was spotted with another musician: Cody Simpson. Paparazzi photos first brought their relationship to light, and Cyrus then acknowledged this on social media.
At first, Simpson just showed up in Cyrus' Instagram Story. However, their relationship escalated fast. Just a couple of weeks after they were first seen together, they made it Instagram official, getting tattoos together and donning a couple's costume for Halloween.
Cyrus had tonsilitis surgery
Right around the time they were first spotted together, Cyrus shared that she underwent surgery for tonsilitis. She showed Simpson spending time with her after she got back from the hospital, and also posted the above message.
Along with a photo of herself in a hospital gown, Cyrus wrote, "Trying to heal as quick as I can to make it to Gorillapalooza with @theellenshow @portiaderossi @brunomars this week! Send gooooood vibes my way! Hoping the Rock star G*DS send me a boost of bad a** and help me kick this s*** to the curb where it belongs! We got gorillas to save!"
Here's why she's gone under the knife again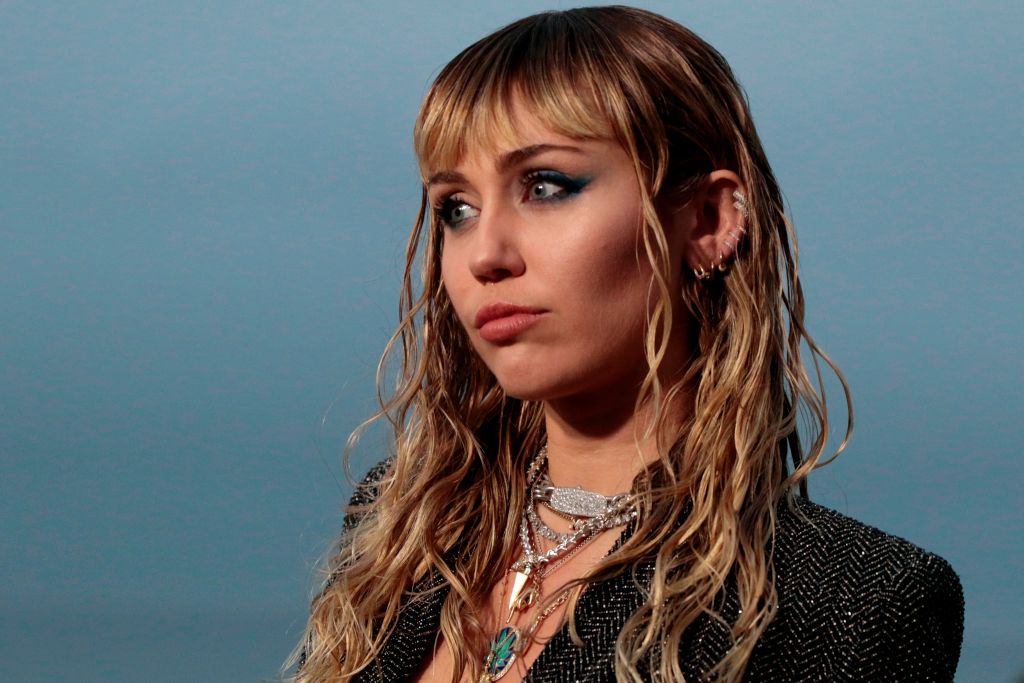 Since her post over a month ago, Cyrus has appeared to be doing much better. She's spent a lot of time with Simpson, celebrated Halloween, and even attended her brother's wedding back at her family home in Tennessee. And throughout all of this, she kept her fans updated on social media.
However, Cyrus has been relatively silent since the wedding. We're now learning that that's because she has undergone surgery on her vocal cords. A source told People that "the surgery went well and she is resting up at home now," adding that she will be on vocal rest "for several weeks."
Simpson is taking care of Cyrus
It has to be frustrating to be a singer and not be able to sing or even speak. Fortunately, Cyrus has someone by her side to keep her company throughout all of this: Simpson, naturally.
"Cody is by her side. They are still doing well," the source told People. "Miley seems very happy. Cody will make sure she isn't bored while she recovers." Unfortunately, this means a delay in Cyrus' upcoming album, which was originally thought to be scheduled to release in 2019.