Miley Cyrus Responds to Fan Backlash for 'You Don't Have to Be Gay' Comments
Oh, honey, Miley Cyrus is in hot water again. But this time, it's not her relationship drama that is making headlines. Nope, Cyrus has received backlash for making comments about the LGBTQ community.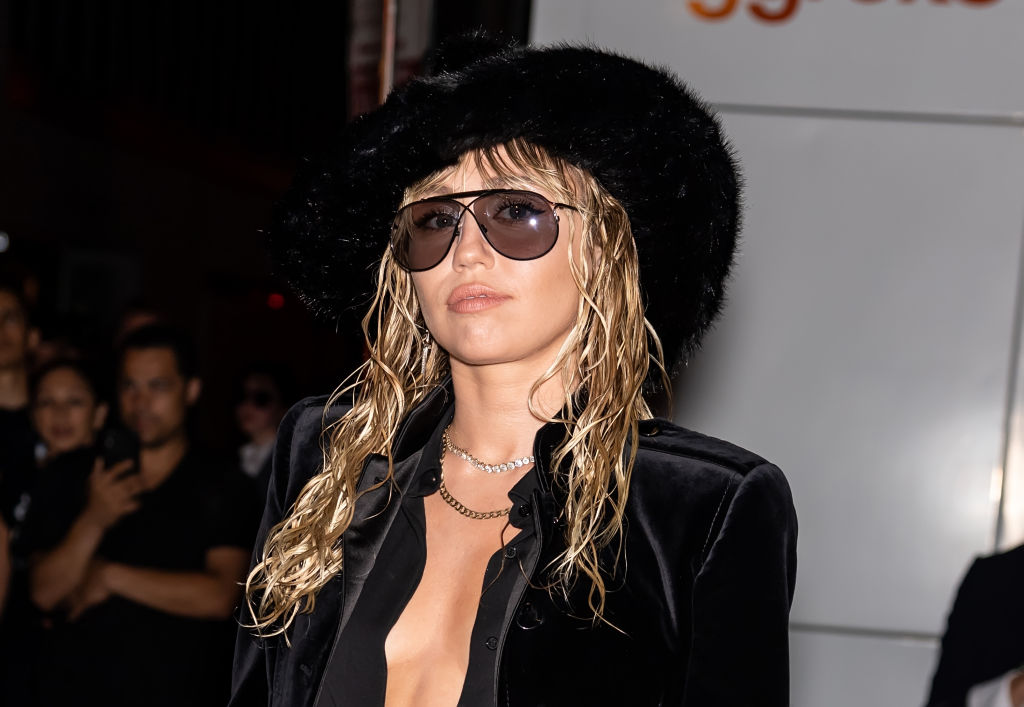 What did Miley Cyrus say about the LGBTQ community?
Cyrus has been on a relationship marathon lately, sprinting from significant other to significant other. After her split from ex-husband Liam Hemsworth, she moved on to Brody Jenner's ex-wife Kaitlynn Carter. And after that relationship ended, she jumped into yet another relationship, this time with Australian musician Cody Simpson.
In an effort to throw some shade at Hemsworth, Cyrus recently went on Instagram Live to talk about how good a guy Simpson is. Unfortunately, she did it while making some strange comments about the LGBTQ community.
"I was just being like, I don't know, hardcore feminist vibes and just not allowing anyone in," she said. "There are good men out there guys, don't give up."
"You don't have to be gay," she continued. "There are good people with d— out there, you just gotta find them. You gotta find a d— that's not a d—, you know what I mean?"
As if those comments weren't bad enough, Cyrus just kept going.
"I know, I thought I had to be gay because all guys are evil, but it's not true," she said. "There are good people out there that happen to have d—."
"I only ever met one, and he's on this live," she said of Simpson.
Fan backlash to Miley Cyrus' comments
Fans were quick to bash Cyrus for her offensive comments.
"Miley Cyrus has been consistently racist and transphobic for the longest time, with racism being her whole brand, are people truly surprised she's lesbophobic too?" one person tweeted.
"Miley Cyrus telling women to 'not give up' and that they don't ~have~ to be gay is one of my least favorite things I've heard this year," another person wrote.
"Can't believe Miley Cyrus invalidated queer women NEVER saw this coming," another fan tweeted. "WHY WHY WHY."
Miley Cyrus responds to backlash
Noticing the situation was going downhill fast, Cyrus quickly jumped on Twitter to defend herself.
"I was talking s— about sucky guys, but let me be clear, YOU don't CHOOSE your sexuality," she wrote. "You are born as you are. It has always been my priority to protect the LGBTQ community I am a part of."
And apparently, this was the apology some people had been waiting for.
"It's so d–n annoying," one person tweeted in defense of Cyrus. "Literally all she meant was that she felt that since men have been nothing but terrible to her, she'd be stuck with only women (the other sex she finds attractive) but then she said that she was WRONG! She worded it in a JOKEY way. Poking fun at HERSELF."
And some felt like the star didn't need to apologize at all.
"People are so pathetic they won't even let a queer person joke about their own sexuality without using it as an excuse to cancel~ them," a fan wrote. "You shouldn't have apologized, your fans knew you were kidding."