Miley Cyrus Returns to the MTV VMA Stage with Her Song 'Slide Away'
This artist has a rocky history with the Video Music Awards. From her "Blurred Lines" performance with Robin Thicke to her solo performance of "Slide Away" at this year's event, fans commend Miley Cyrus' growth as an artist and as a person. Here's what fans are saying about the artist's VMA performance and her new song, "Slide Away."
Miley Cyrus performed her new single, 'Slide Away,' at this year's Video Music Awards
Release on August 16, 2019, "Slide Away" became a favorite among fans of this artist. The single released just a few hours after news of Miley Cyrus' break from actor Liam Hemsworth. Almost instantly, listeners noticed connections between "Slide Away" and songs like "Malibu."
While "Malibu" mentions the artist's appreciation for the ocean and the beach, "Slide Away" states that Miley Cyrus is going back to the city lights, while the song's subject slides back into the ocean. That growth and emotion translated into her first live performance of the song, at this year's Video Music Awards. Cyrus, dressed in all black, chose to make the performance simple, stripped, and black and white.
"Studio version more like she finally accepted the break up. but in this live version, its sound very sad and emotional, its sound very angry yet desperate. Miley never fails to amaze me," said one fan on YouTube.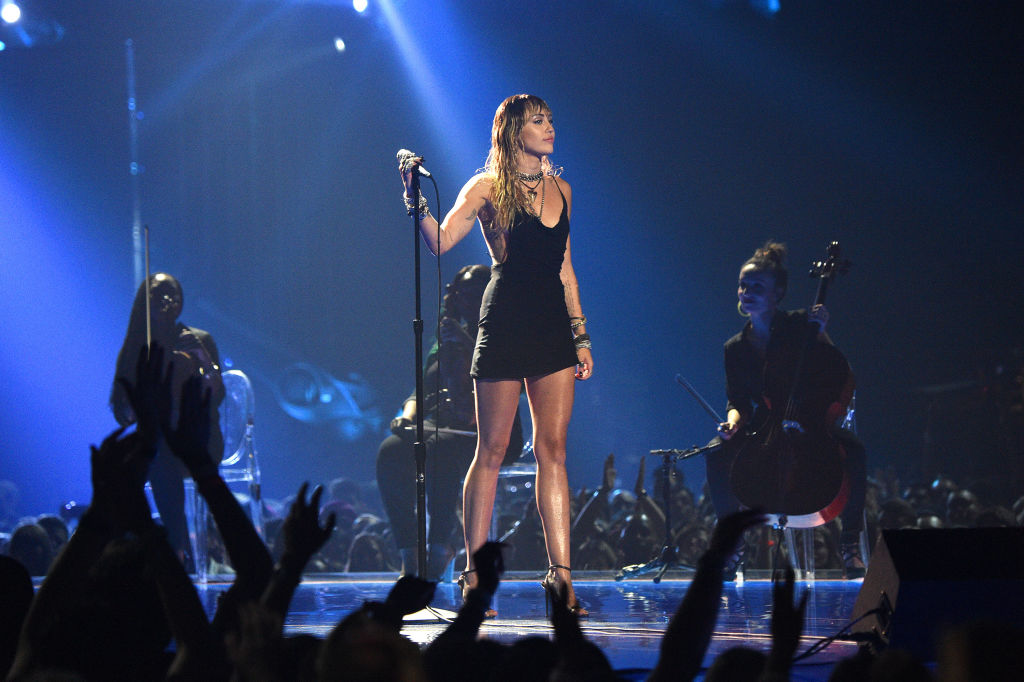 Cyrus earned a few nominations at this year's Video Music Awards
The artist didn't just perform "Slide Away" at this year's VMAs. As a nominee, Miley Cyrus earned the nominations for "Best Power Anthem" and "Best Song of the Summer" for her song and music video, "Mother's Daughter." However, the artist did not receive either award. Fans mentioned this on Twitter, saying the artist was snubbed of more nominations.
In the past, Miley Cyrus won Video Music Awards for her music. In 2014, she won the "Video of the Year" award for "Wrecking Ball." She's also had her fair share of controversial MTV VMA moments, most prominently, her performance of "Blurred Lines" with Robin Thicke.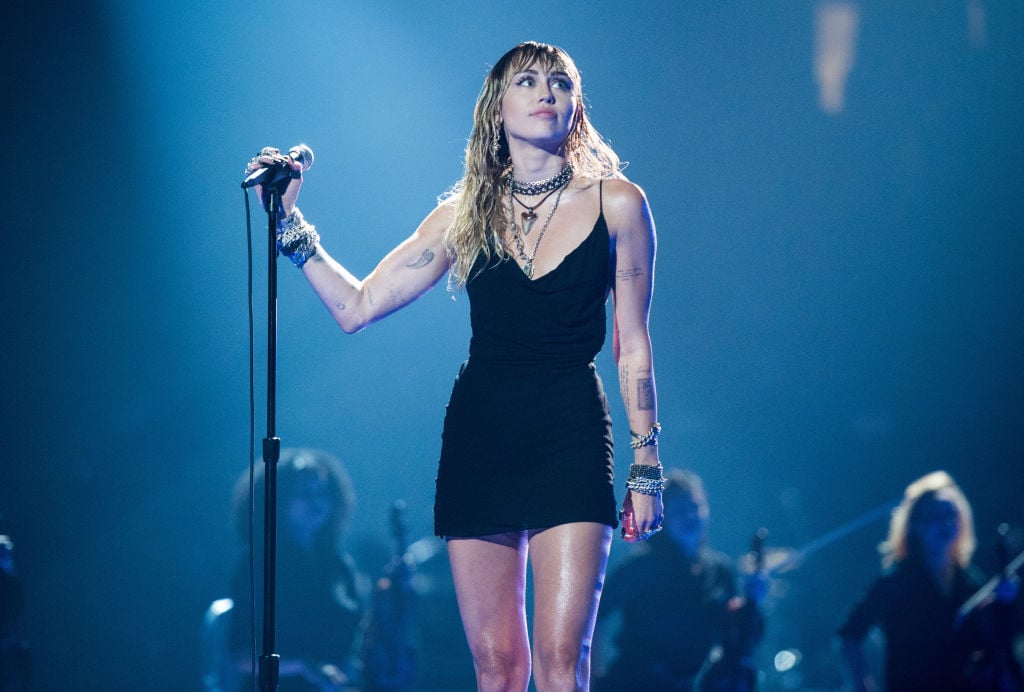 Fans shared their love with the 'Slide Away' artist
After such a heartfelt and emotional performance, some fans took to social media, commending the artist. Some said that Miley Cyrus deserved more nominations than she received, one fan tweeting, "for the next time, don't use Miley only like a performer in the show, she deserved more than one [nomination!]"
"The fact that it looks like Miley came out of the ocean to go back to the city lights, put on a gorgeous outfit and perform her most beautiful performance with 'Slide Away' at the VMAs," said another Twitter user. "I swear, I'm fine."
Aside from "Slide Away," Miley Cyrus premiered her EP, entitled She Is Coming, earlier in 2019. She featured artists like RuPaul and some songs, including "Mothers Daughter," earned almost 100 million plays on Spotify.
"Slide Away" is available for streaming on Spotify, Apple Music, and most major music platforms. Miley Cyrus' EP, She Is Coming, is also available for streaming.