Why Did Miley Cyrus Start the Happy Hippie Foundation?
Miley Cyrus isn't Hannah Montana anymore. The artist transformed into an LGBTQ+ advocate and icon, celebrating her identity by appearing on shows like RuPaul's Drag Race. Miley is much more than just the star of a new Black Mirror episode and the artist behind the EP, She Is Coming. Learn about Miley's nonprofit organization, The Happy Hippie Foundation, here.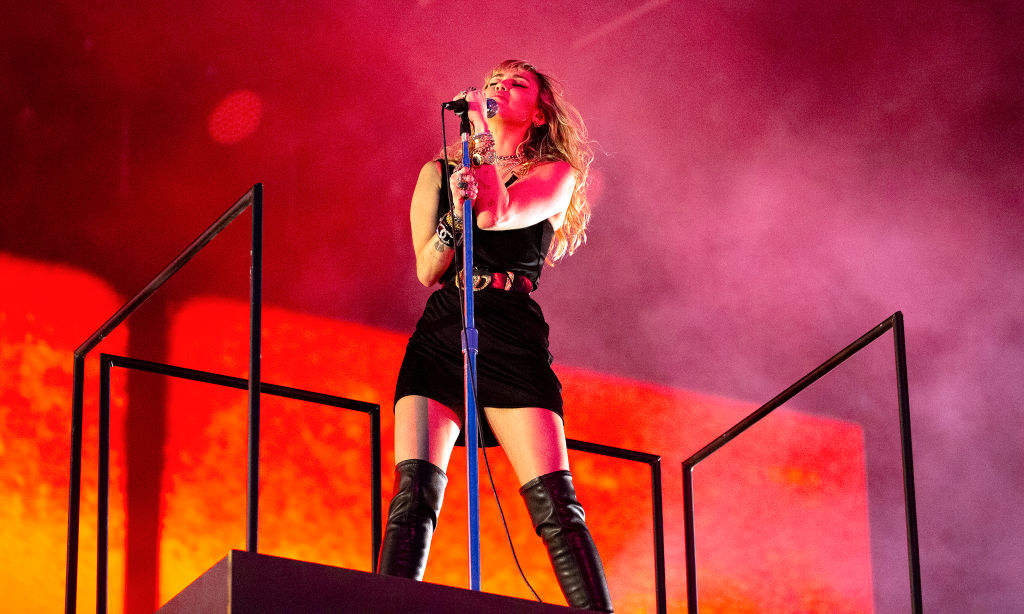 Miley Cyrus official launched the Happy Hippie Foundation in 2015
Although the artist created her nonprofit organization in September 2014, it was officially released to the public in May 2015. The Happy Hippie Foundation's mission, according to their website, is to "rally young people to fight injustice facing homeless youth, LGBTQ youth, and other vulnerable populations."
Even though Miley Cyrus recently married actor Liam Hemsworth, she's been very outspoken about her gender identity and sexual orientation. The artist came out as pansexual years ago.
"Even though I may seem very different, people may not see me as neutral as I feel," said Miley Cyrus in an interview with Variety. "But I feel very neutral. I think that was the first gender-neutral person I'd ever met. Once I understood my gender more, which was unassigned, then I understood my sexuality more. I was like, 'Oh — that's why I don't feel straight and I don't feel gay. It's because I'm not.'"
In 2017, Miley Cyrus' premiered her song "Inspired" on her album Younger Now. It became a pride anthem, preaching acceptance and love throughout the LGBTQ+ community.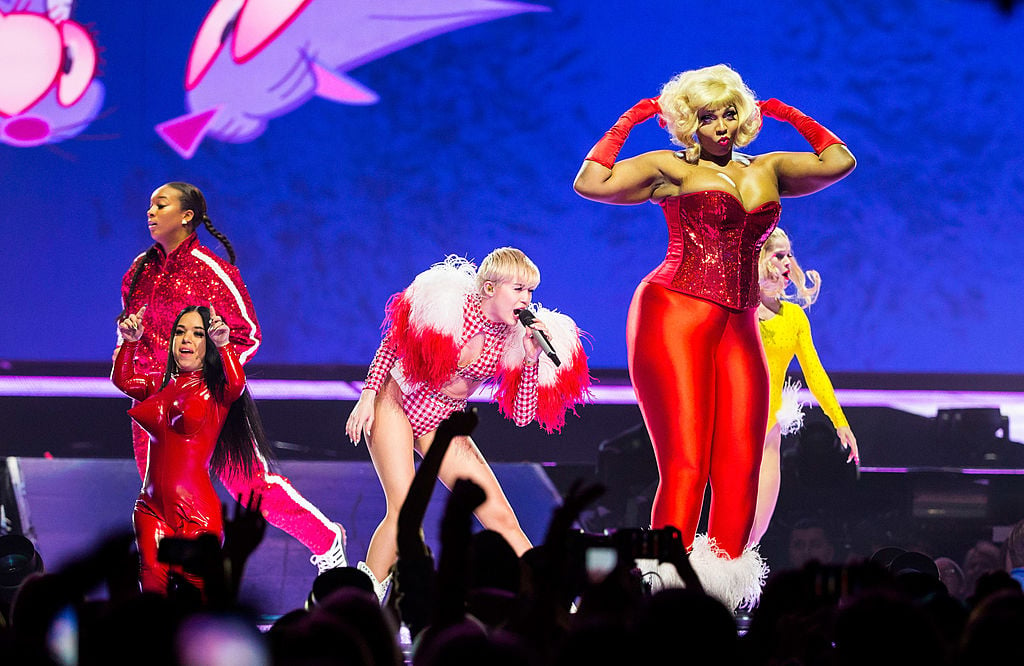 She appeared as a guest judge on 'RuPaul's Drag Race'
RuPaul's Drag Race welcomes famous queer allies and icons each season, from Lady Gaga to Ariana Grande. For season 11 of the reality competition show, RuPaul invited Miley Cyrus to appear as a guest judge. Before strutting her stuff to the judge's panel, the artist dressed as one of the crew members. One of the contestants discovered it was Miley underneath her added facial hair and the cast freaked out.

The singer has been a fan of the RuGirl's for years, but especially the drag queens in the Haus of Edwards. In her 2015 VMA performance of "Dooo It," Miley Cyrus invited drag queens Alyssa Edwards, Gia Gunn, Shangela, and Laganja Estranja to dance with her. Season 7 winner, Violet Chachki, also danced alongside Miley during her VMA's performance.
The Haus of Edwards holds some of the most famous contestants on RuPaul's Drag Race, Shangela going on to star in Bradley Cooper's A Star Is Born.
RuPaul is featured on Miley Cyrus' new EP, She Is Coming. The song, "Cattitude," includes popular phrases from the reality show, including "the library is officially open."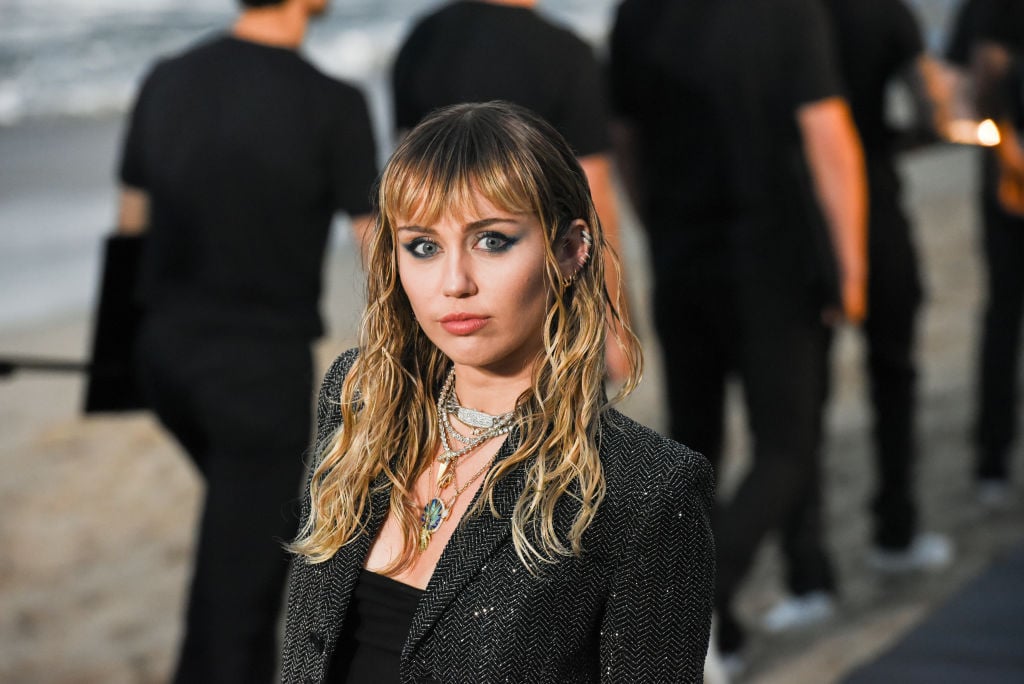 The artist keeps busy, starring on 'Black Mirror' and releasing 'She Is Coming'
Aside from her nonprofit work with The Happy Hippie Foundation, Miley Cyrus works on solo music projects, like She Is Coming, an EP released on May 31, 2019. The actress also starred in an episode of the Netflix original series, Black Mirror, as a pop star named Ashley O.

To learn more about Miley Cyrus' organization and to donate, visit happyhippies.org