Is Miley Cyrus Off Vocal Rest? Why Fans Think She's Ending 2019 In the Studio
Once a child star, multi-hyphenate Miley Cyrus has grown into a controversial icon in the music industry. Her dedicated fans are eagerly awaiting her teased seventh album, but have received little information on it. Here's why some think it's back on.
Miley Cyrus' music career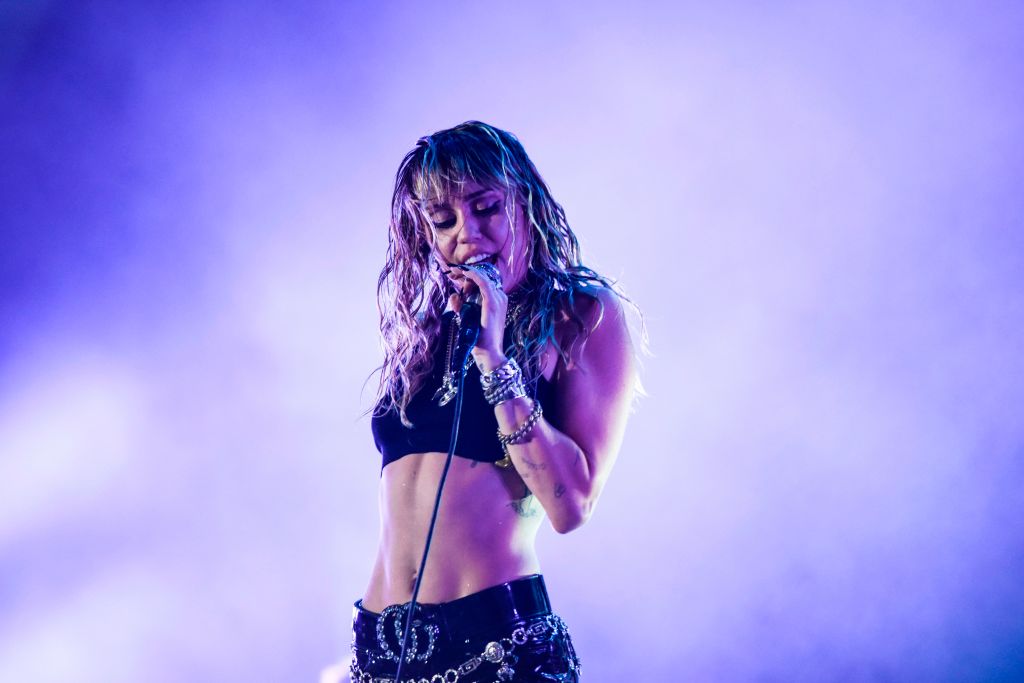 Cyrus' musical beginnings coincided with her Disney days. She portrayed the title character, a singer, in Hannah Montana, thus giving her the perfect vehicle to show off her vocal talents. In fact, her first studio album was a soundtrack for the series.
But Cyrus was determined to break away. She started off the decade with Can't Be Tamed, her final album with Disney's Hollywood Records, and left behind her generic pop sound. She then signed with RCA Records and put out Bangerz, Miley Cyrus & Her Dead Petz, and Younger Now.
She's had a busy year
Pivoting back from the more country imagine she had begun to cultivate with Younger Now, Cyrus entered 2019 with a lot on her plate. She had recently wed long-time fiancé Liam Hemsworth, though their relationship ended just months later, with the actor filing for divorce in August 2019.
Throughout this, Cyrus was very focused on her music. She put out an EP, She Is Coming, which featured the single "Mother's Daughter." However, she then pivoted away from the larger picture, releasing the track "Slide Away" (thought to be about her breakup with Hemsworth).
Why was Cyrus on vocal rest?
In addition to all of her professional and relationship changes this year, Cyrus has also had a few health issues. In early October, shortly after it was revealed that she was dating singer Cody Simpson, she had surgery for tonsilitis. However, that wasn't the end of it.
A couple of weeks later, Cyrus had surgery once again, this time for vocal cords. Apparently, this was something Cyrus knew she would have to have for a while. She spent her 27th birthday with Simpson and her family, and, during this time, was on strict vocal rest in order to properly heal.
She appears to be doing better
Now, it's been over a month since Cyrus' surgery. And she appears to be doing much better. On Dec. 14, 2019, the artist attended the holiday party for the Happy Hippie Foundation, her nonprofit organization focused on helping homeless youth and promoting LGBTQ+ rights.
Cyrus attended the party with Simpson, her father Billy Ray Cyrus, sister Noah Cyrus, and many more. The talented musicians naturally performed together for the crowd, singing Christmas songs like "Silent Night" and the elder Cyrus' hit "Old Town Road" for the crowd. It seems like her vocal rest is officially over!
When is 'She Is Miley Cyrus' due out?
Cyrus has been teasing her upcoming album for months now. Back in May 2019, she dropped She Is Coming, noting that it was the first EP out of three, all of which would make up one album, She Is Miley Cyrus. But her personal life and health struggles appear to have derailed that a bit.
So when it the new album thought to be scheduled for release? Cyrus' fans are speculating that she's headed back into the studio, perhaps to make some changes. Whatever the case, we're hopeful that the new album is still in the works, and will be out in 2020.