Millie Bobby Brown Did This Hilarious & Brilliant Thing to Land Roles
It's hard to remember a time when Millie Bobby Brown wasn't a household name. The actress skyrocketed to fame after landing her infamous role as Eleven on the hit Netflix series, Stranger Things. Because of the success of the show, the English actress earns a whopping $350,000 per episode. Now, at just 15 years old, Brown has already begun to establish an incredible career for herself. But it wasn't long ago that Brown was just like any other actress, struggling to land roles.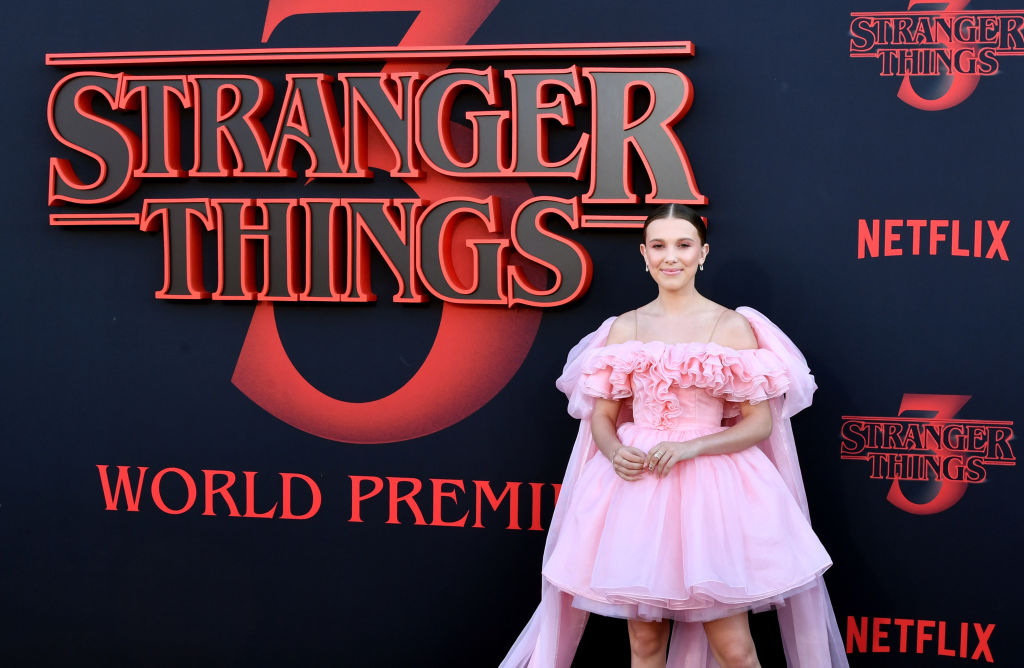 Not an overnight success
It may seem to Brown's millions of followers (she boasts nearly 28 million on Instagram alone) that her fame happened overnight. However, that couldn't be further from the truth. In a recent interview with Vanity Fair Italy, the fifteen-year-old opened up about her struggles as an actress in the days before she landed her role on Stranger Things.
"It didn't happen all of a sudden as it might seem. The series was really a stroke of luck, which arrived after two years of tireless work: commercials, auditions on auditions, We lived about thirty minutes from Los Angeles, going back and forth with the car was expensive, so my father helped me to try the scene for the audition. If I didn't remember all the lines, he didn't even take me to the audition, to avoid throwing the money away," the florence by mills founder confessed.
Disguising her British accent
Though Brown doesn't seem to have any problem securing roles now, she's no stranger to rejection. Prior to her rise to fame, the actress was constantly confronted with rejection that was, in large part, due to her British accent. However, being clever, Brown decided to keep her true accent a secret until all contracts had been signed. Instead, she just used an American accent to land all of her roles.
"I was always prepared (laughs), but they rejected me because I was English. For this reason, at a certain point, I decided that I would pretend to be an American: as soon as I got the role, I started talking again with my British accent. They looked at me in amazement and I: "Too late, the contract is signed!," Brown confessed.
Surrounding herself with the right people
Brown's stint in Hollywood has shown her that many people fudge the truth. Though she may have brilliantly misled people in the industry about her true accent, she has also been around people who outright lie. Because of this, the young actress has learned to be very cautious about the people she surrounds herself with.
"It's a complicated world. You have to learn early to move in the right way, everyone has their opinion and a lot of people shamelessly lie: actors who claim to have studied acting in prestigious schools and it's not true at all; make-up artists who tell you: "I did Jennifer Lawrence's make-up", and then discovered that they never worked a day of their lives. You have to be very careful. Especially when it comes to choosing the people to work with," the Stranger Things actress confessed.
Brown's amazing talent
We honestly commend Brown for her ability to take control over something that was hindering her career. It's hard enough to speak in an accent that is not your own; acting while utilizing an alternative accent is even more challenging. Brown's ability to navigate through different accents with ease is just another way she showcases her amazing skill-set. Now if only we could get our British accent to sound as good as her American one, we'd be all set.