Millie Bobby Brown Admits Red Carpets Are 'Difficult' for This Sad Reason
Millie Bobby Brown may be young, but the Stranger Things star wields enormous influence. At just 15 years old, the actress has an astounding 30.7 million Instagram followers at her fingertips. Brown has been working towards a career in the entertainment industry since she was eight years old. However, when she became the breakout star of the hit Netflix series, Stranger Things, her career took on a new lifeform. Now, Brown is a household name, walks countless red carpets, has her own beauty company, florence by mills, and has successful partnerships with huge name brands like Converse and Pandora.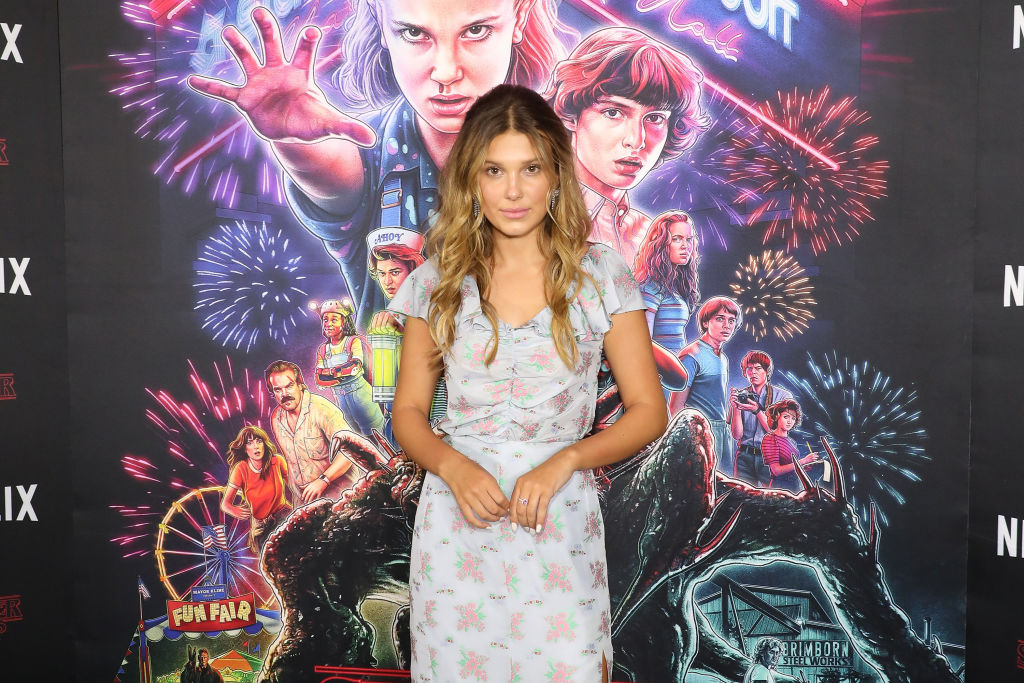 But, there is always a price for additional attention and fame. For Brown, that's looked like increased scrutiny when it comes to her everyday choices. As Brown is growing up in the public eye, many people feel the need to comment on what they feel is age-appropriate for her. The Stranger Things actress is constantly subjected to people critiquing her wardrobe and makeup choices. Recently, this scrutiny has made it challenging for Brown to dress for red carpet events because she knows that comments will be made about her attire.
Journalists critique Millie Bobby Brown's wardrobe choices
"It's always difficult to dress for a red carpet event because a lot of people have opinions and unfortunately you say you won't listen to it, but you actually kind of have to, For me, I sit there and think, I'm not going to listen to what they have to say, journalists or whoever wants to write badly about my inappropriate outfit," Brown confessed candidly in a recent interview with Harper's Bazaar UK.
In fact, the constant judgment has made it challenging for the 15-year-old to fully express herself the way she wants to. She confessed that she has a desire to wear clothing that fits a bit tighter, but she's concerned with how it will be received in the media. "I would really enjoy wearing more fitted clothes now. I feel like I'm becoming someone and being a woman so I just want to show that," she shared.
The actress understands the power of her influence
Brown continued on to address her immense platform and how other young women look to her and her fashion choices. "I think about the girls who are going to look at the picture, those young girls that are going to look at me and if they think, 'Wow that's what I should dress up as,' They are my age, so those are the ones I think of. I want to make sure that I'm influencing being your age and being who you are in that time of your life," the actress added.
Hopefully, we will soon get to a place where we stop policing the bodies and wardrobes of women no matter what their age. It's great that Brown considers her impact as a role model; but, ultimately, she should be able to wear whatever clothing makes her feel the most comfortable and confident in her own skin.