We Should All Learn From Millie Bobby Brown's Self-Care Routine
At just 15 years old, Millie Bobby Brown has a ton on her plate. From her series regular role on the hit Netflix show, Stranger Things, to producing her first feature film, to launching her own makeup and beauty line, florence by mills, the multi-talented entrepreneur is booked and busy. But with everything on her plate, how does she make time for herself? Recently, Brown got candid about how she manages to practice self-care amidst a hectic schedule.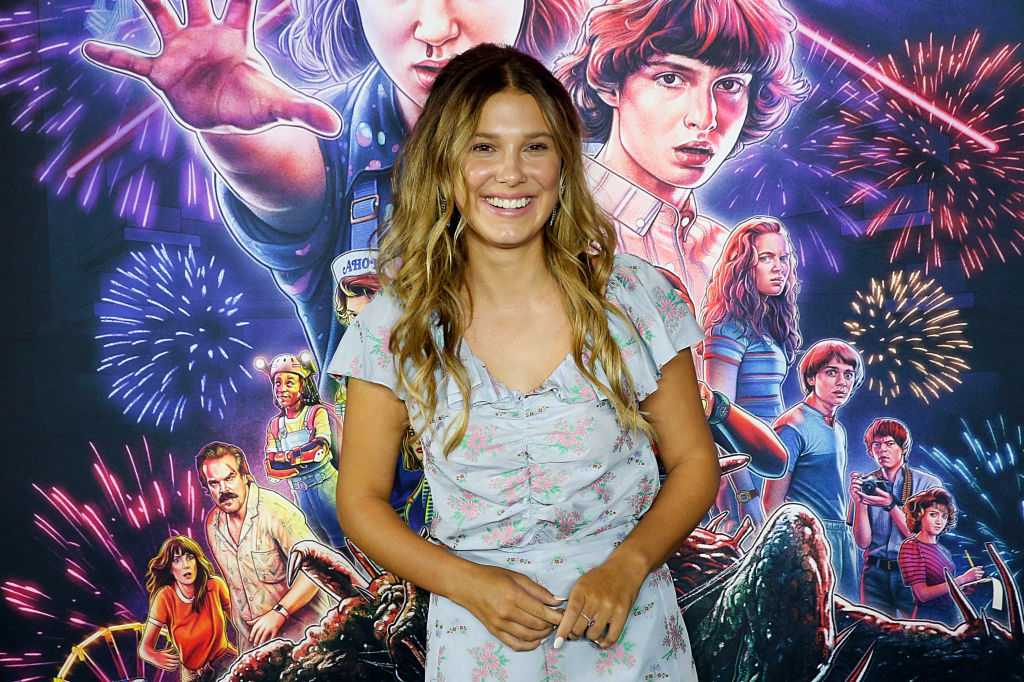 The importance of self-care
In a recent interview with Seventeen magazine, Brown went into depth about how she prioritizes herself and her needs whilst still managing her various projects. "Self-care is everywhere! I'm such a fan of stepping back from everything for a moment and just being present. Like, 'Okay, what do I have to do today, how am I going to get it all done and how can I take care of myself at the same time?'" the Stranger Things star shared.
Just the little things
Brown continued on to say that finding the necessary time to practice self-care can be challenging at times, so she focuses on making little goals for herself that ultimately improve her overall quality of life. "It can be hard, absolutely, you can get so caught up in everything that's going on that you forget to take care of yourself in the most simple ways, like drinking enough water. But I always try to remind myself that it's the little things that all add up to making you feel like the best possible version of yourself every day," the actress explained.
The movie star then went into detail about how she manages to uplift herself or a loved one each and every day despite everything she has going on. "You shouldn't just wait for the weekend to feel good about who you are and how you're feeling about things. I try really hard to take time every day and do something nice for myself or someone else. So that could be, like, sending your friend a reminder that they're absolutely killing it and that you can't wait to see them soon. Or it could be that you take a few minutes to listen to your favorite song," the 15-year-old continued.
Millie Bobby Brown thinks self-care is more than just physical
Brown also touched on the misconception that self-care needed to be excluded to the physical body. She shared that self-care practices that pertain to the mind are equally important. "Self-care doesn't have to be what we do to make ourselves look or feel better on the outside, it's so important to practice mental self-care too. Even something like making sure you're getting enough sleep is so important," the florence by mills founder concluded.
Brown might be young, but her self-care practices certainly have a feeling of maturity to them. We could all do with taking a page off of Brown's book and applying some of these techniques to our everyday lives. Now if you'll excuse us, we're off to have some more water.